These slow cooker mashed potatoes with bacon and cheese are the perfect side dish that will free up the oven and stove this holiday season.
Disclosure: This blog post has been sponsored by Collective Bias and it's advertiser. All opinions are my own.
Thanksgiving falls on Jay's 19th birthday this year. This means that not only will I be preparing my really big 'elastic waist pants' Thanksgiving feast, but there will also be cake and Jay's favorite treats being served throughout the day too. I wonder if hiring someone to do the dishes is a thing because it needs to be.
You cannot have mashed potatoes without bacon and cheese, so I'm told. These mashed potatoes were delicious, but next time I will probably make them without the skin just because adding the skin isn't my personal favorite way to enjoy them.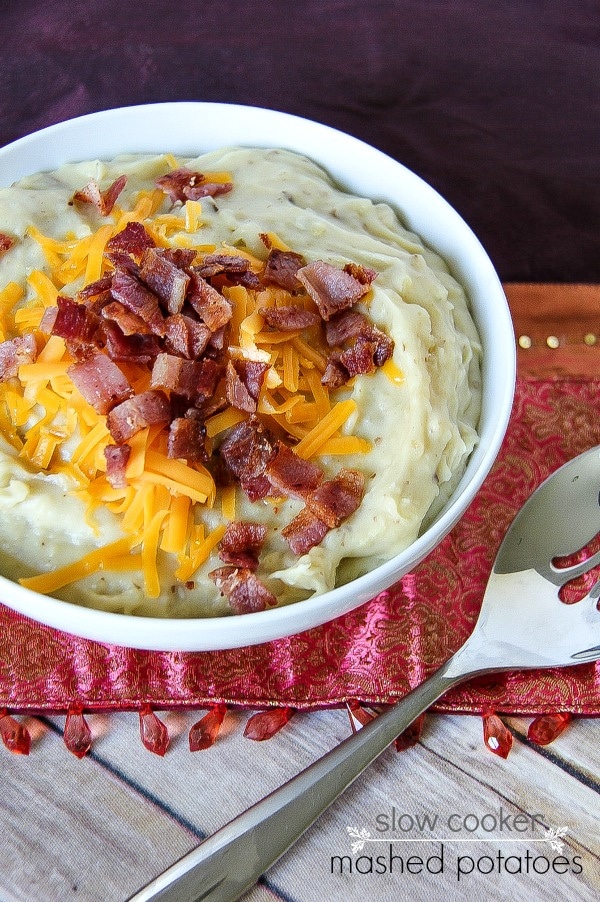 Slow cooker mashed potatoes recipes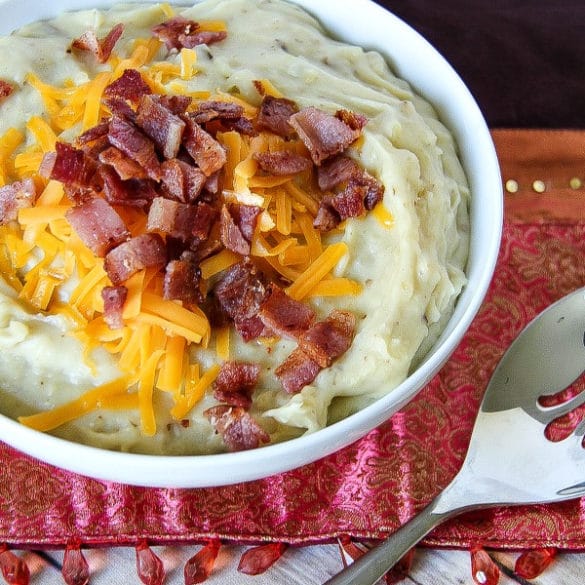 Ingredients
2 1/2 lbs red potatoes
1/2 cup chicken stock
1/2 cup sour cream
1 cup reduced-fat milk
1 stick butter
2 rashes bacon
1/2 cup mild cheddar cheese
2 tsp crushed garlic
1tsp dried chives
salt & pepper
Instructions
I'm not a skin in the mashed potato kind of person, but because some do I compromised and peeled half, leaving the other half with the skin on.

Cut the potatoes into approximate two-inch pieces.

Turn the slow cooker onto high and brush the sides and bottom with a little butter. Toss in the potatoes along with the garlic, chives, and chicken stock.

Cook on high for 3 hours.

Add in the sour cream, milk, salt, pepper, and the remainder of the stick of butter and blend using an immersion blender or hand mixer until thick and creamy.

Transfer to a serving dish, or keep in the slow cooker on warm until ready to serve.

Grill the bacon before serving time and then chop into small pieces.

Once in a serving dish top with freshly grated cheese and bacon.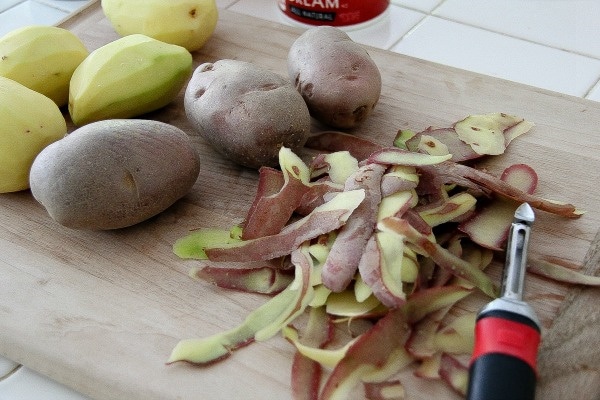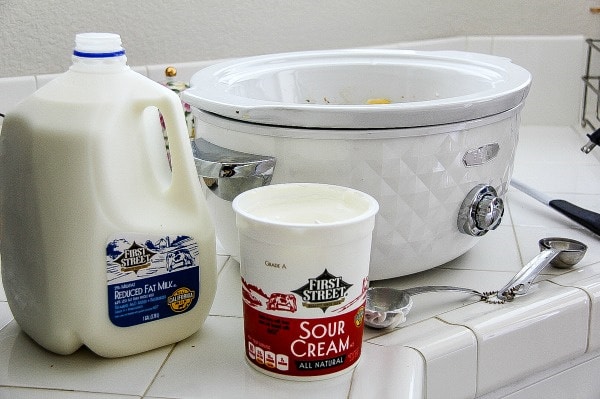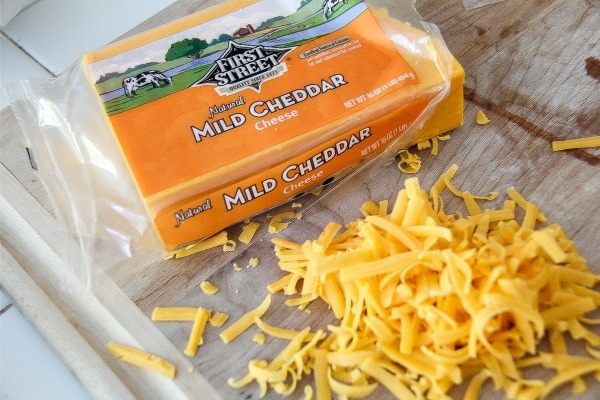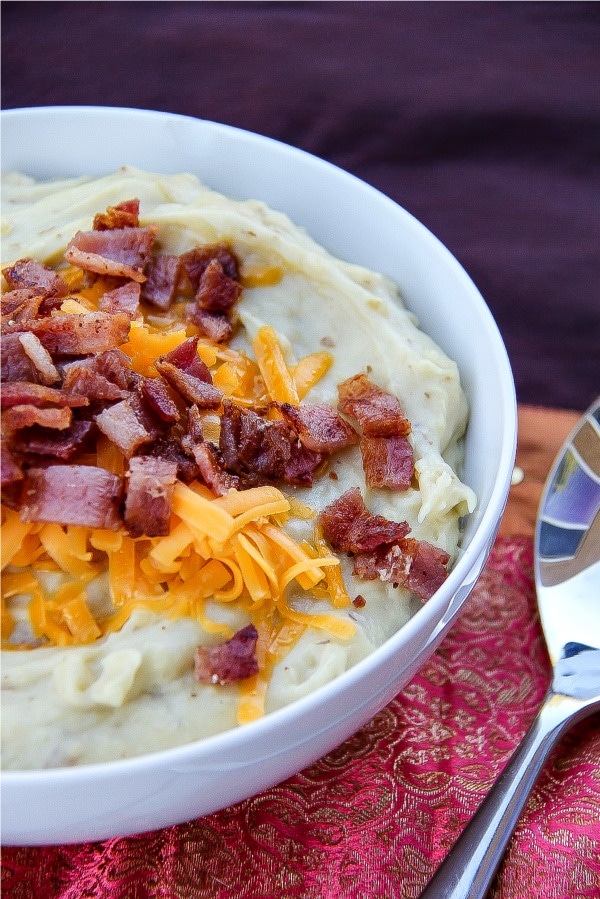 All ingredients used in this recipe are available at Smart & Final, and most were the First Street brand.
You can pick up everything you need this holiday season from Smart & Final. With a full range of produce, dairy, meats, and packaged foods they are your one-stop-shop.
Please pin this post for later: