These spiderweb Halloween popcorn bags are perfect for Halloween parties and movie nights. They are Nightmare Before Christmas themed too.
In Marisol's classroom, the students are allowed to eat snacks while they work, so I thought it would be fun to take in Halloween popcorn bag treats. I woke up early, melted white chocolate, and whipped up these fun bags for the kids to snack on.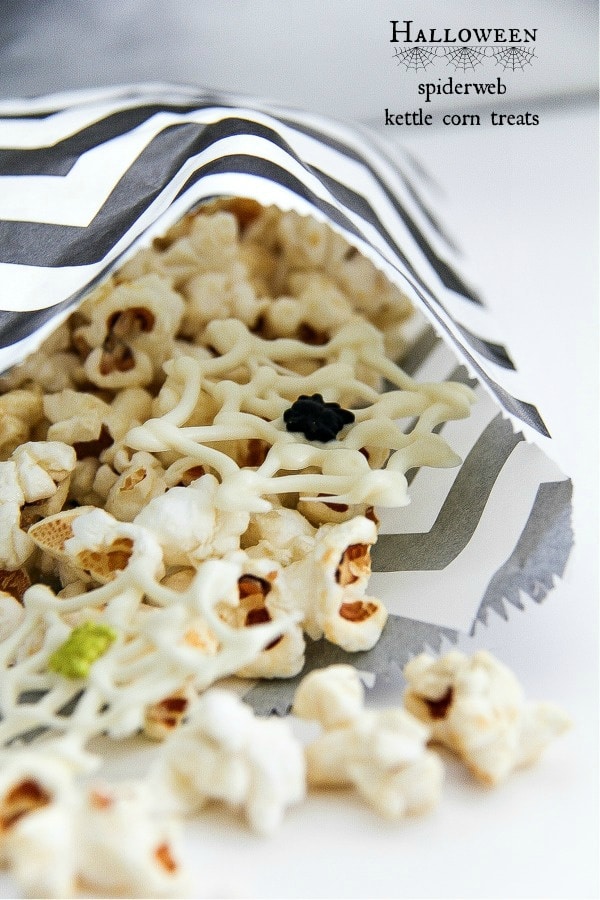 Halloween popcorn bags with white chocolate spider webs
Supplies
Kettle corn
White chocolate
Candy spiders
Wax paper
Piping bag
Treat bags
Hole punch
Twine
Instructions
How to make white chocolate spider webs
Melt the white chocolate and pour it into a piping bag, but be careful because it will be hot. Snip the end of the bag a little and pipe spiderweb shapes onto the wax paper. Before it starts to harden put a candy spider on top. Refrigerate until the very last minute and then add them to the popcorn bag.
Fold the top of each bag over and hole punch two holes in the top of each. Tie a piece of twine through the holes to keep it closed. This will help keep the contents fresh and from spilling out everywhere.
Note: one bag of Ghirardelli white chocolate morsels was enough to make three white chocolate spider webs for each popcorn bag for a class of 25 children.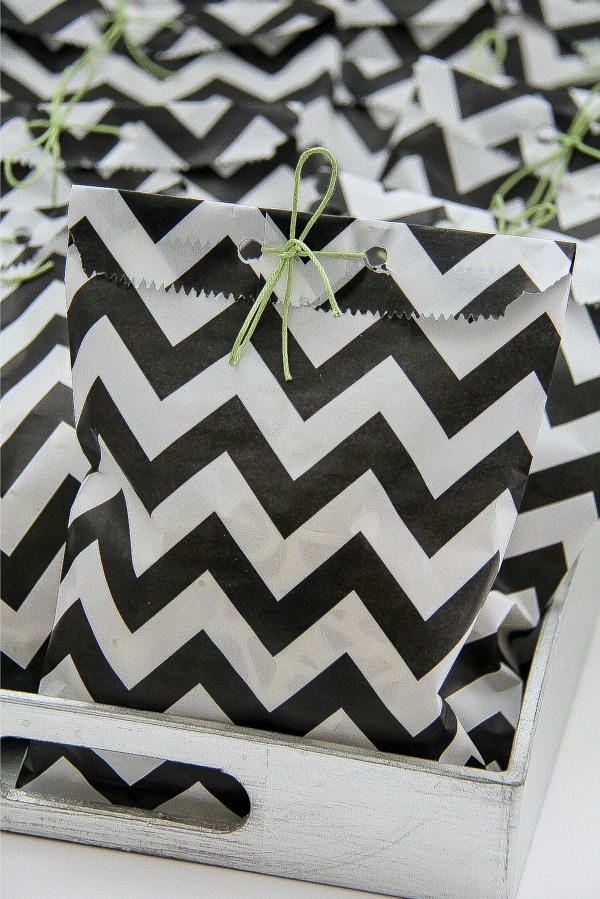 Marisol said the kids were so excited to have a little Halloween treat during the day. Instead of eating them while they worked, the teacher decided to read a couple of books to the class while they enjoyed them.
Update: I re-made these fun treats but included mini marshmallows and popped them into boxes for a Halloween episode of San Diego Living.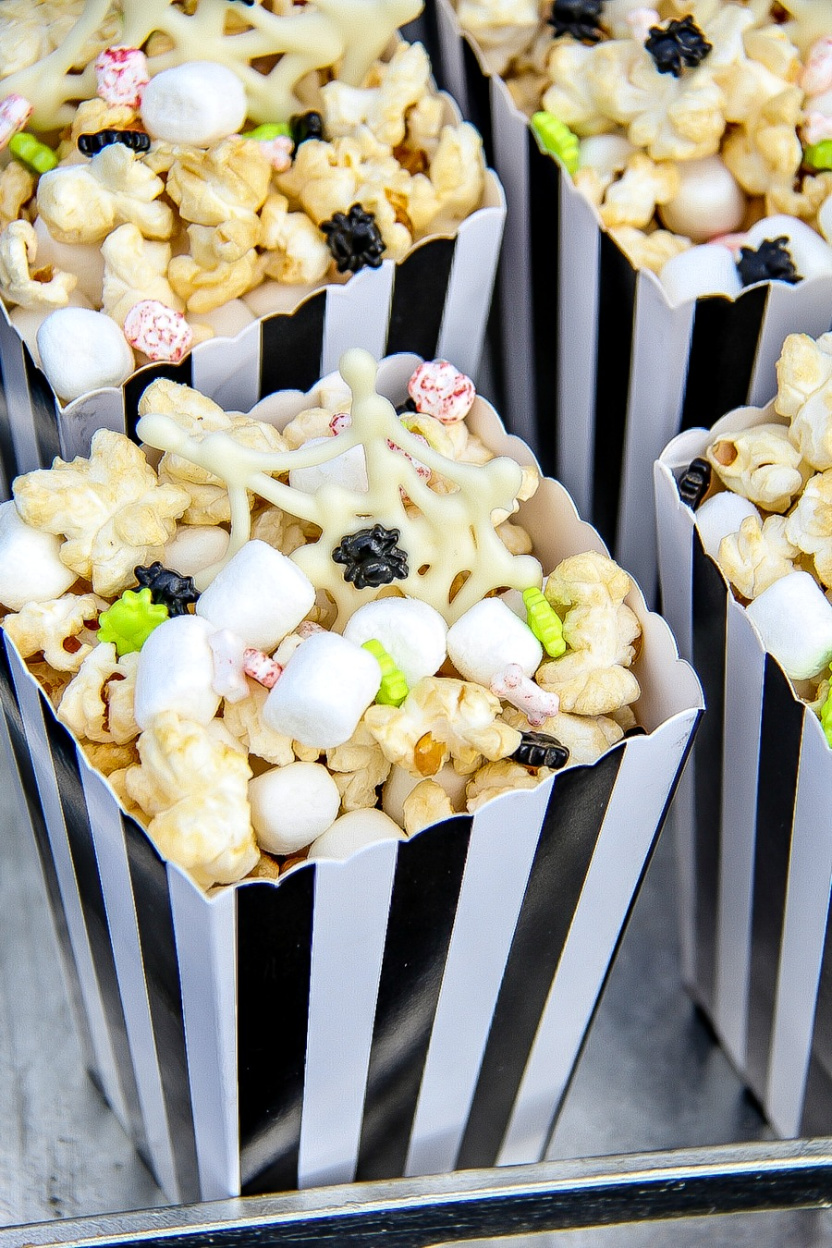 Please pin this post for later: