Kids will love these 3 delicious and healthy Halloween lunches. Make Frankenstein, a Jack O'Lantern, or skeleton to celebrate both Halloween and Frankenstein Friday.
I absolutely love Halloween time. Everything about it. From the costumes and decorations, to the trick-or-treating, and fall activities like carving Jack O'Lanterns.
Halloween falls on a Tuesday this year, so why not surprise your kids with a fun Halloween themed lunch or snack that day.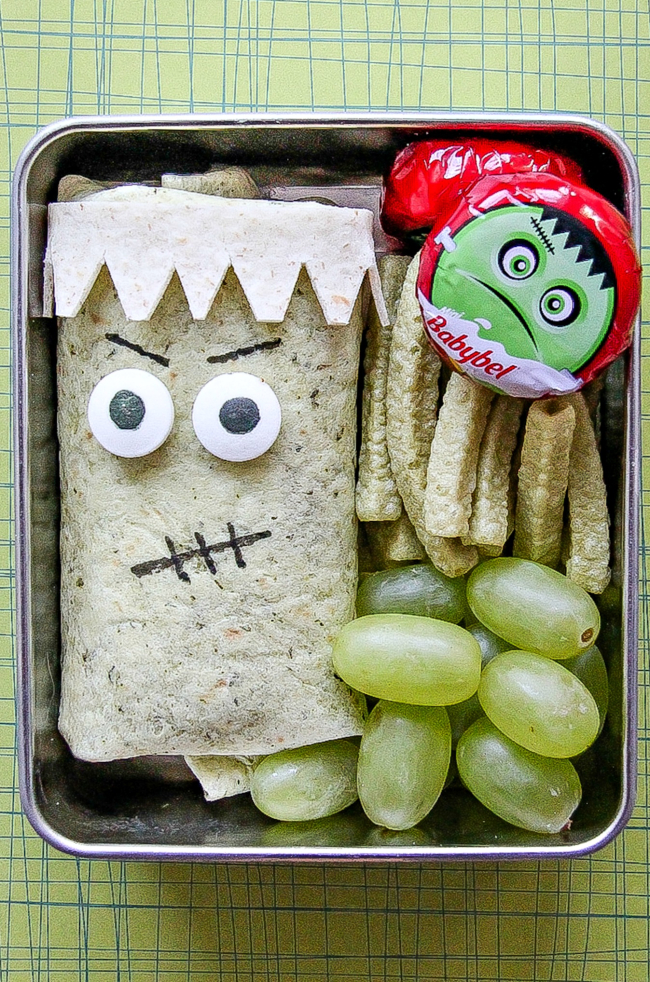 These lunches are so much fun to make. I'm showing you how to do three (Frankenstein, a Jack O'Lantern, and Skeleton), but with a little creativity, you could make them for any of the traditional Halloween characters.
What You Need To Make Halloween Lunches For Kids
Sandwich wraps
Sandwich wrap filling
Food writer pen
Healthy snacks such as veggie chips and fruit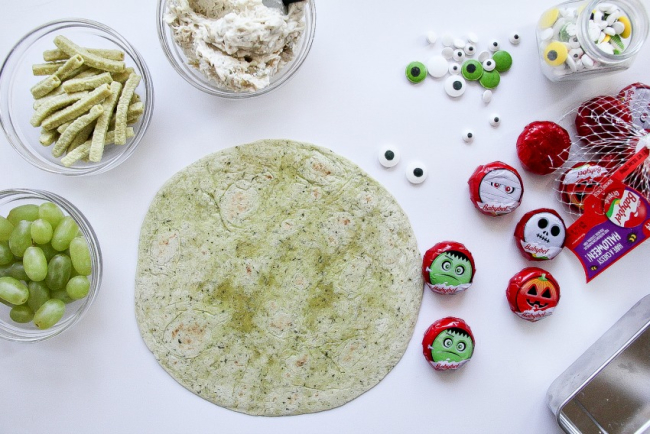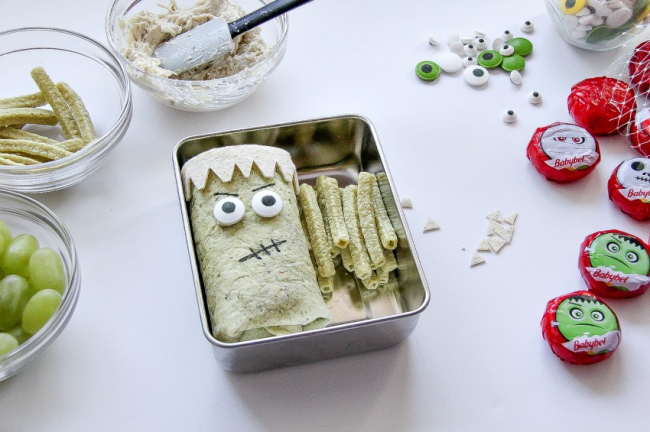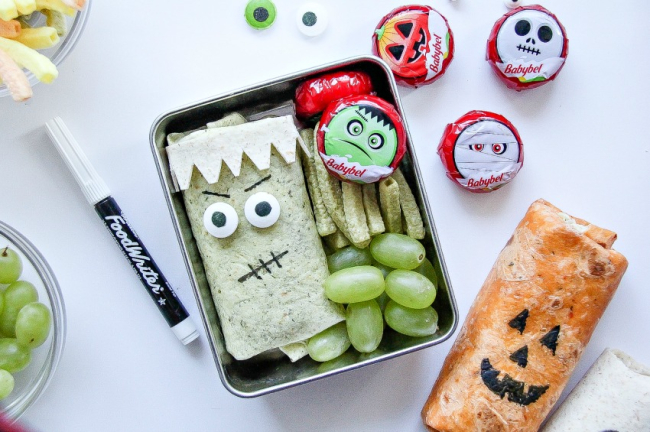 Watch the video below for the full details on how to make the sandwich wraps, but they are quick and easy. I put chicken salad in mine, but you could make them with turkey, salad, leftovers, or whatever your kids normally love in wraps – my little man loves gluten-free sandwich wraps with ham and cheese.
I was inspired to make them by the new  Mini Babybel® Halloween cheese available in Target stores at the moment.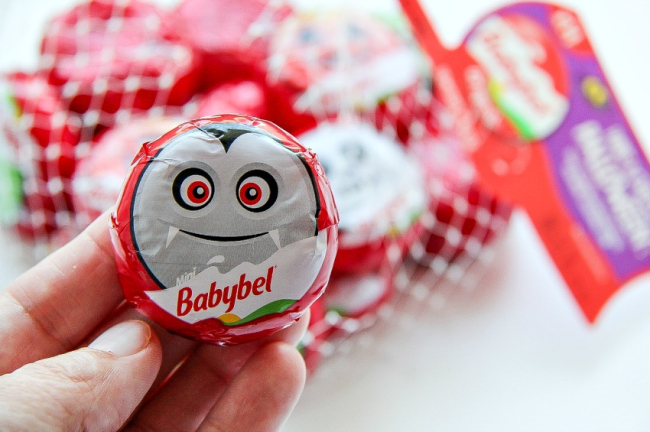 Aren't they adorable?
They make the perfect Halloween snacks for kids.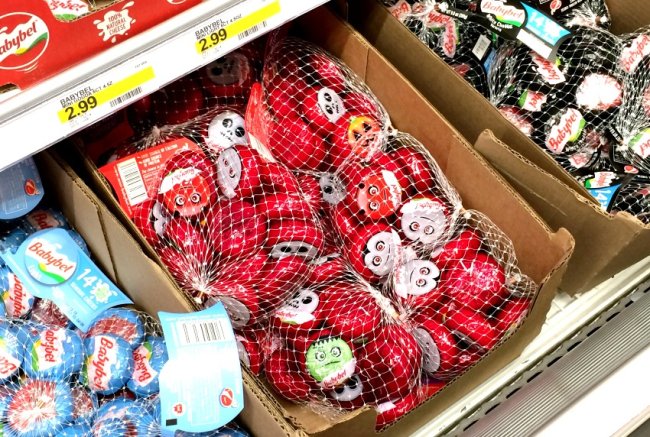 And so easy to add to lunches for kids whether you are making them for school or home. But it would be so much fun to surprise them with a Frankenstein lunch on Frankenstein Friday which is celebrated on Friday the 27th of October, and then a Jack O'Lantern lunch on Tuesday 31st of October for Halloween.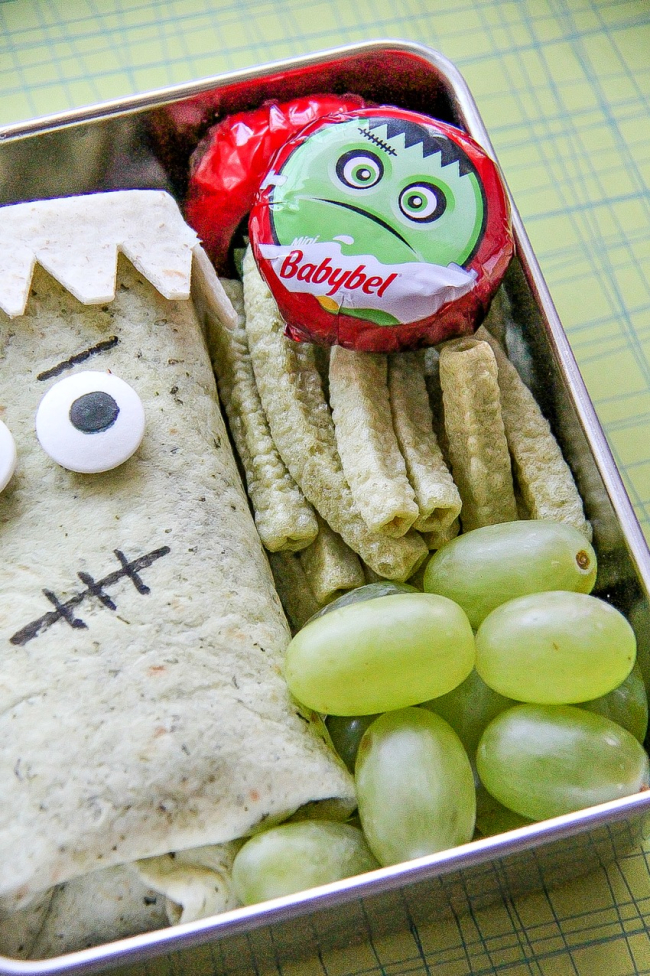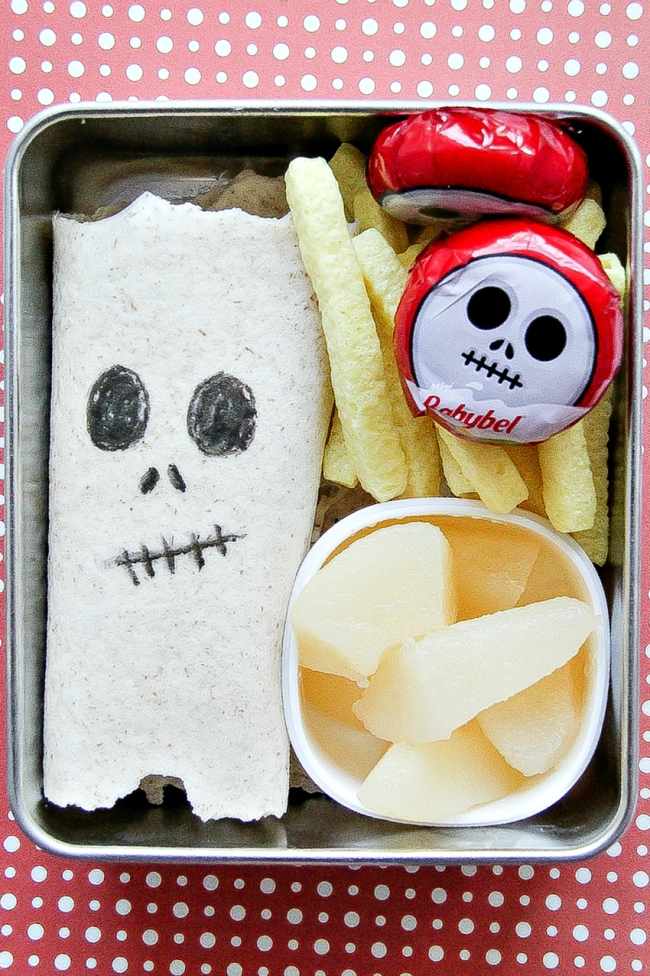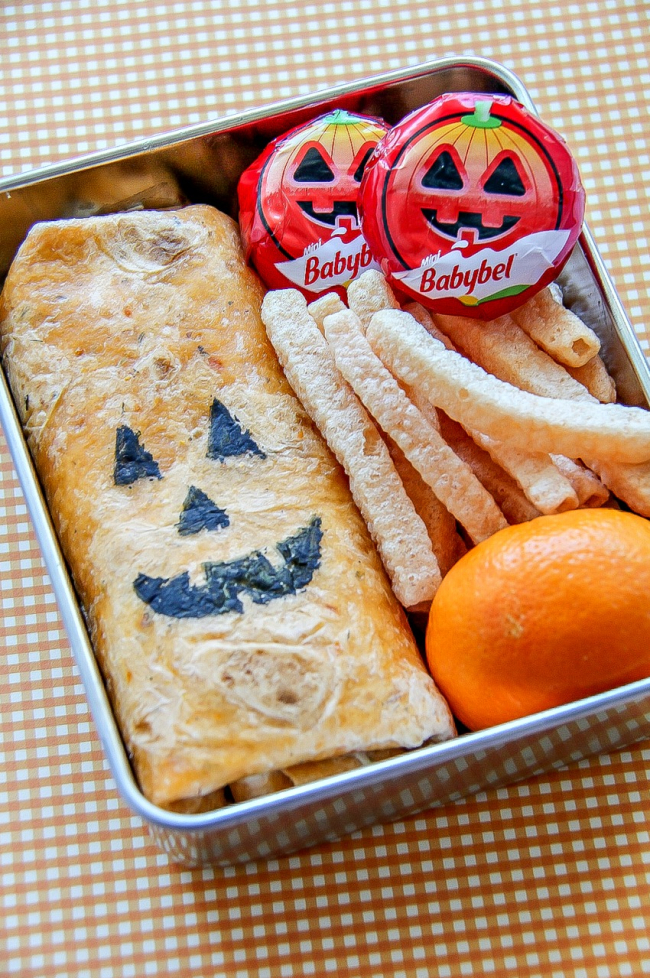 And, here's that video explaining the step-by-step details for making these fun lunches, including how to wrap the sandwich wraps.
Visit the Mini Babybel® website for more great ideas and follow the hashtags #BabybelTarget and #HealthyHalloween on social media for even more great ideas.
Don't forget to pin this post for later: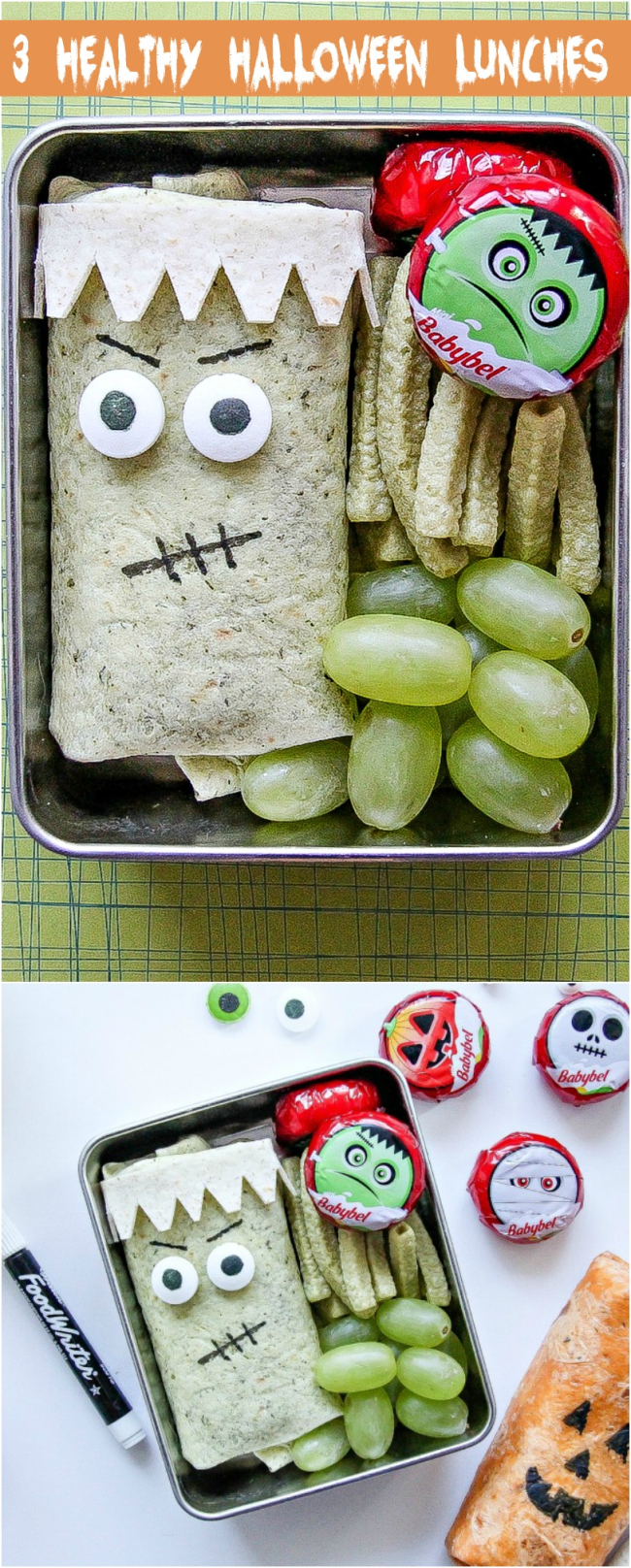 Save
Save
Save