This Happy Campers Snack Mix in jars is perfect for a camping or outdoors themed birthday party, for a picnic, or an outdoor movie night.
Disclosure: I'm sharing our fun happy campers snack mix with Goldfish Pretzel as part of a sponsored post for Socialstars #GoldfishTales
With summer in full swing we have high hopes for backyard camping, outdoor movie nights, and concerts in the park.
Of course I'd love to take the kids camping, but I think we've left it a little late to book anywhere by the ocean. Maybe that will have to wait until the fall, once school is back in session.
Spending time in our backyard means making lots of fun themed movie night and camping snacks instead.
Kids are going to love these fun camping themed snacks. But don't let them feed them to the bears.
What You Need For A Happy Campers Snack Mix
candy worms or bugs
chocolate covered bears, chocolate seeds or raisins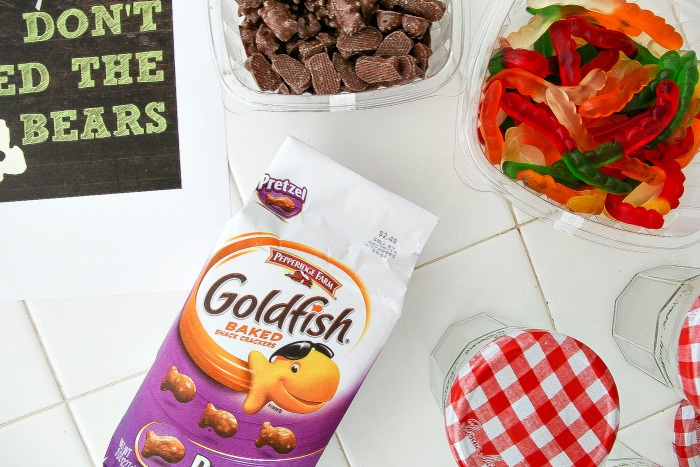 Jars make it easy to transport snacks, they keep the bugs at bay, and offer kids ready-to-go serving sizes, with less waste.
We are just going to layer the snacks in jars. I started with the chocolate covered bears, followed by a layer of gummy worms, and then topped off with Goldfish Pretzels.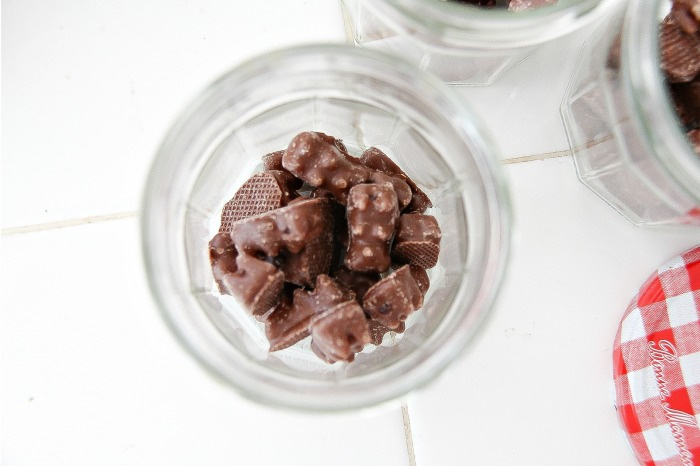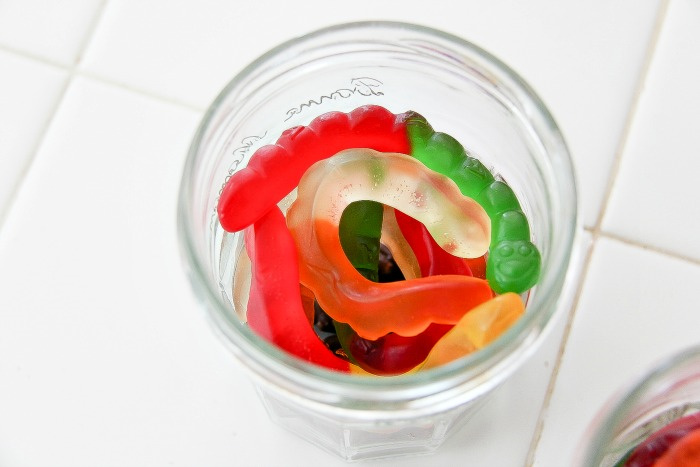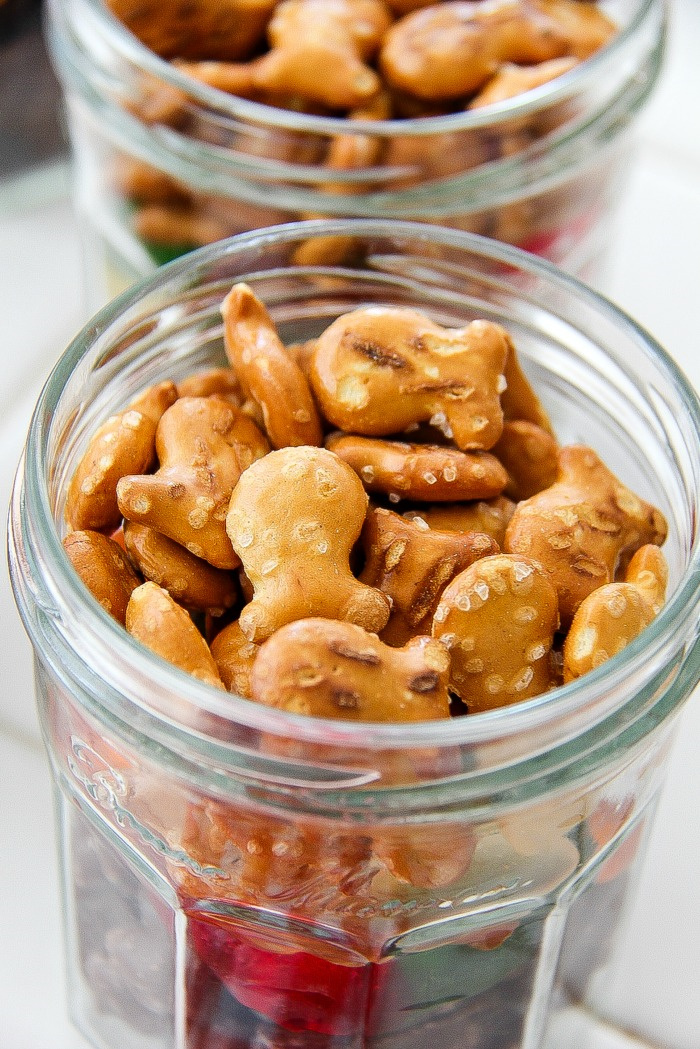 Set up a fun snack station outdoors for kids and hang this sign to remind them not to feed the bears.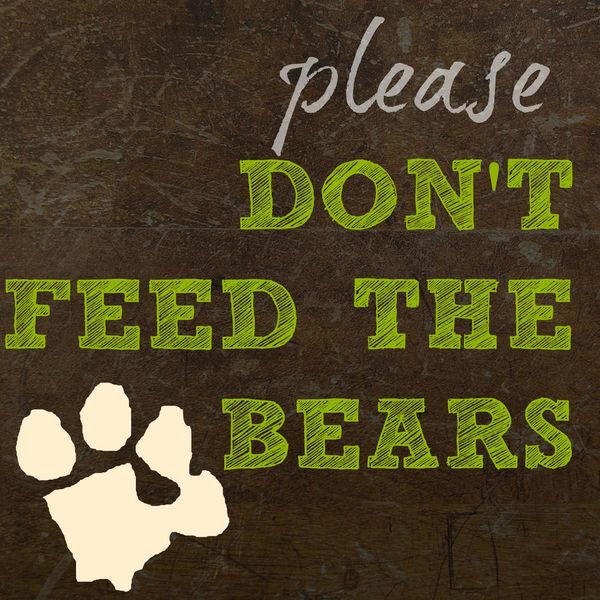 You can download the PDF for printing here.
And there you have it the perfect snack jars for outdoor movie nights, camping, backyard campouts, and outdoor themed parties and scavenger hunts.
Visit GoldfishSmiles.com and participate in the Goldfish Tales promotion. Share your photos and stories for a chance to win.
Entrants are asked to share a photo and story for a chance to win a case of product each month and an awesome trip to the U.S. location of the winner's choice, so that he/she can create more Goldfish tales!
No purchase necessary. Sweepstakes ends 7/31/15. Must be resident of 50 US/DC, 18 & older. Void where prohibited. Limit one entry per email address/day.
Learn more about Goldfish here:
Website | Twitter | Facebook | Instagram
Please pin this post for later: