This hugs and kisses handmade paper garland is sure to have your kids dreaming happy dreams in no time.
Kissing my kids' goodnight is my favorite way to end the day, and if I dare fall asleep first, then they are sure to wake me up to make sure I do it. They say it helps them sleep better and makes them feel safe because they go to sleep knowing that I'm right there.  Of course though this old lady sits on the couch to watch a show and immediately drifts off to sleep. It's why I can't watch much television. For some reason it just puts me to sleep. Or maybe it's just that I'm so comfy on the couch.
So, I was inspired to make this hugs and kisses garland to hang above Marisol's bed. She'd been asking me to make a garland for her bedroom for a while, and this one seemed very fitting.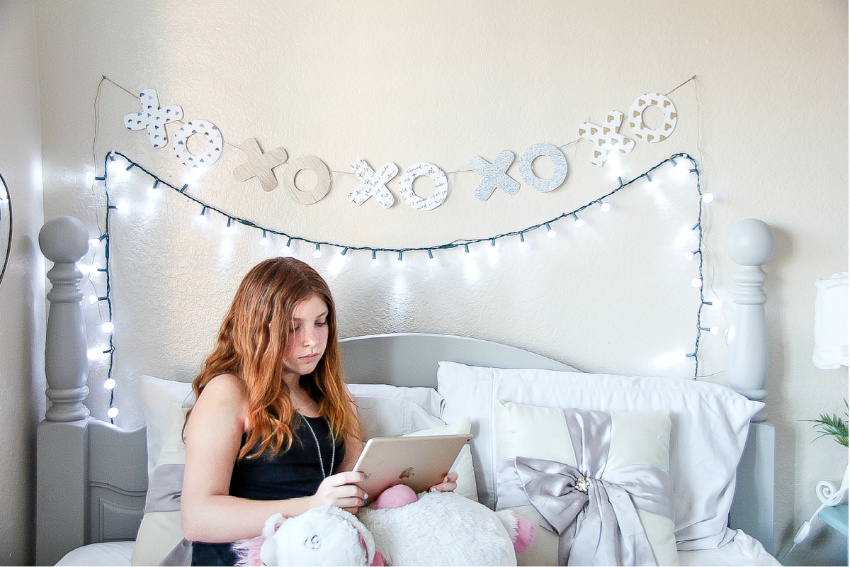 Note: This project was originally created for Hewlett Packard's MyPrintly website however that site is now offline. You can still find some of the MyPrintly projects on the HP YouTube channel. 
My kids' absolutely love being tucked into bed at night and although this project makes for a great Valentine's Day craft, for me, it's to give my daughter all of the kisses and hugs in the world before she goes to sleep at night. This is the perfect craft to make for a holiday, but keep up year-round.
What You Need To Make a Paper Garland
HP DeskJet 3755 Printer
HP Original Ink (Learn how to save 50% on HP Ink here)
HP Heavyweight Project Paper
Free printable xoxo templates (Download)
Scrapbook paper
Scissors
Hot glue
Twine and ribbon
How To Make a Paper Garland
Start by downloading the printable xoxo templates (download) and printing onto paper using your HP DeskJet 3755 printer.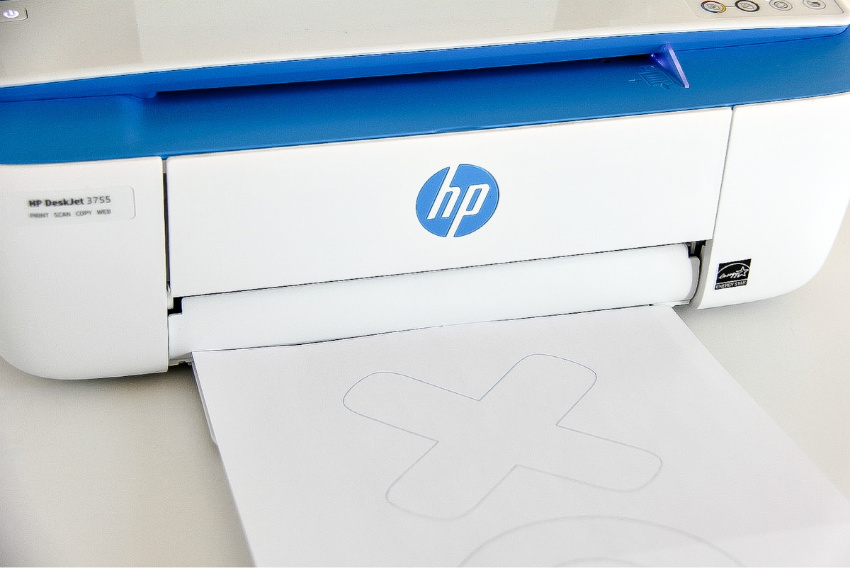 Cut out the 'x' and 'o' and trace around each onto scrapbook paper. You'll find that your scrapbook paper is most likely different weights depending on what you chose. Some that I used was glittery card stock, others just thin paper of nursery rhymes, her favorite colors and simple patterns filled with love. For the thinner sheets, trace the template onto HP Heavyweight Project Paper, and then glue to the back of the scrapbook paper to make it a little sturdier.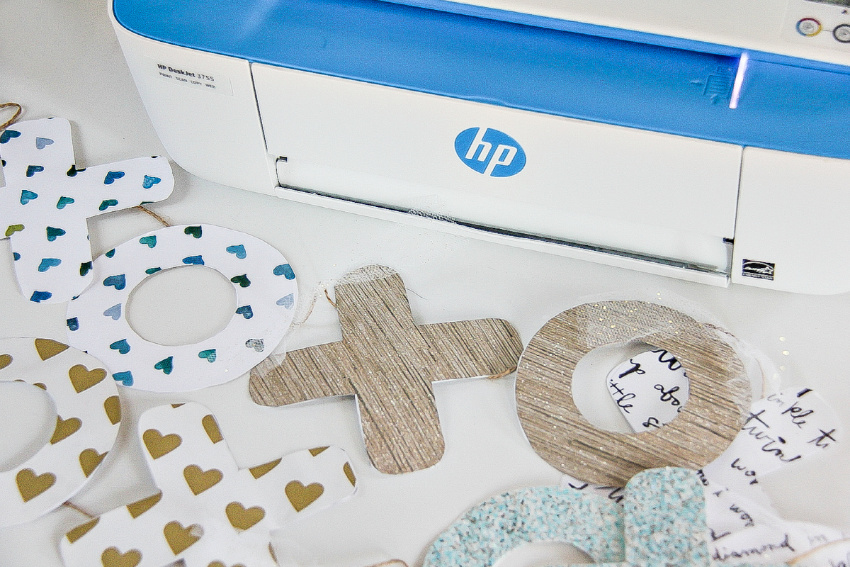 Using hot glue, attach each 'x' and 'o' to a piece of twine, and then tie ribbon between each set. Now, hang your xoxo garland above your child's bed.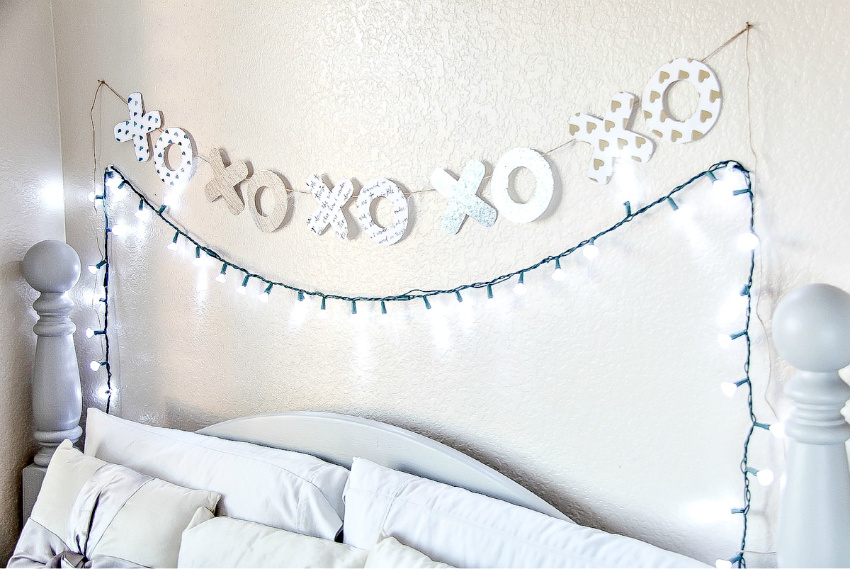 Please pin this post for later: