With our new San Diego Zoo memberships in hand (our main gift to the kids for Christmas) we decided to take in an evening at Jungle Bells a couple of nights ago.
We arrived late in the afternoon, at about 3pm and stayed until around 7pm.  The kids loved having a mix of daylight and dark to wander around.  During the daylight hours we visited the Petting Zoo and played in the Fisher-Price Discovery Playground, stood under the jumping waters, and wandered through the Insect House.  Then we took a short break from walking for Dr. Zoolittle's 'Twas The Night Before Christmas show at the Clark Theatre.  Then as the sun was starting to set we boarded the Skyfari and took a ride to the other side of the park, way out west at the Polar Rim.  We made our way around the Polar Rim just as it was getting dark, but having been able to see all of the magnificent animals.  From there we wandered down Park Way through all of the holiday lights and then made our way to Albert's Restaurant just in time to catch the last of the light and music show and enjoy a lovely dinner.  With full bellies and kids who were slowly becoming tired, we stopped briefly to listen to the bell ringer before heading outside the zoo and over to the Balboa Park Miniature Railroad where the kids took a ride on the holiday night train before we headed home.
Here are a few of my favorite photographs from the evening.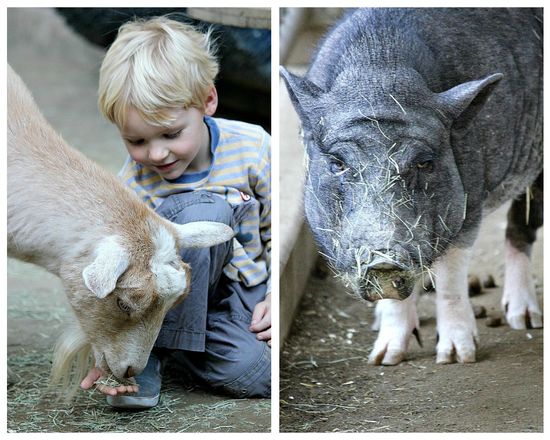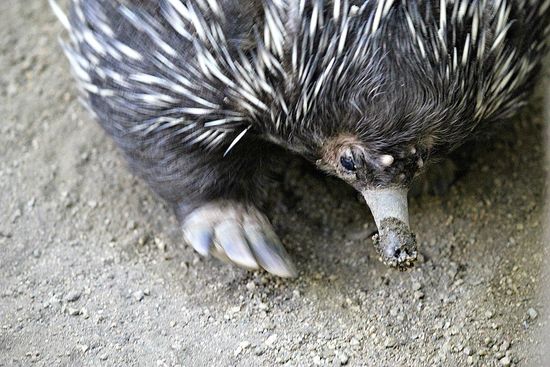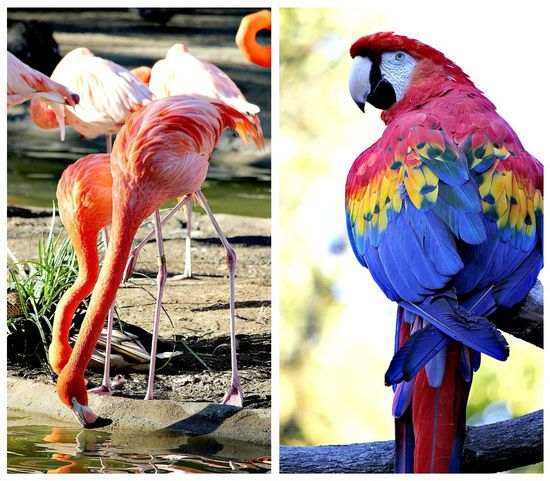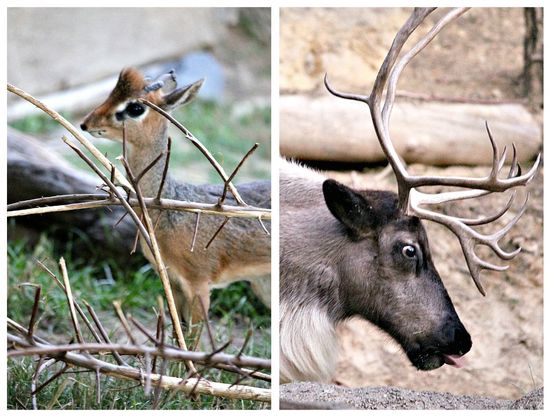 The startled look on the reindeers face had the kids in tears from laughing. 
I love this shot of the moon and Venus side-by-side above the skyfari.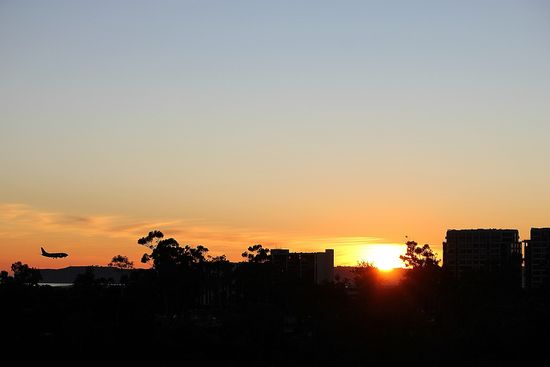 The view from the skyfari as the sun was setting and a plane was coming in to land at San Diego Airport.
In case you missed those shots on my last post from Jungle Bells, here they are again.