Create a masterpiece this fall with kids. Using sticks from the garden you can create tree art to hang on the walls with beautiful leaves made from thumbprints, paper, seeds, and more.
UPDATE: This craft project was initially created for a website by the name of Kidzui, however that website no longer exists.
Come on over to the Kidzui Blog to get the tutorial on how to make this fun fall tree art craft with your kids.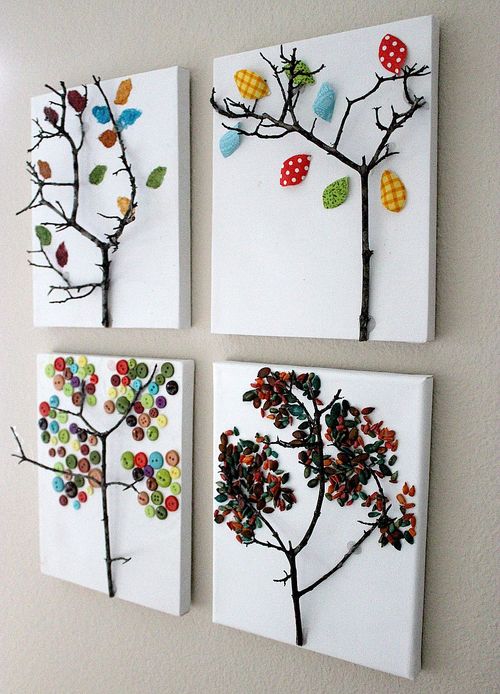 These canvas tree art crafts are so fun for kids. But, you will need to help a little too, especially for the little ones.
What you need:
Canvas
Branch
Anything you want to decorate your tree with ie. buttons, seeds, paint, scrapbook paper, or fabric
Hot glue and school glue
Scissors
Food dye (optional – for seeds)
You will need to attach the branches to the canvas using hot glue. The items to decorate can be attached using regular school glue to make it easier for little hands.
You can even put paint on thumbs to create thumbprint trees
Tip: Dye seeds before attaching them to the tree, this would be a great way to use dried pumpkin seeds from pumpkin carving.
Save