These scarecrow treat jars for kids are perfect to fill with your kids favorite fall treat. We used leftover Halloween candy in one.
Disclosure: I'm sharing our fun Thanksgiving treats for kids as part of a sponsored post for Socialstars #GoldfishCrowd
Thanksgiving is here!
Are you looking for a last-minute idea for the kids?
These mini scarecrow treat jars are perfect for the kids Thanksgiving table, as afternoon snacks, or to hand out to the neighborhood kids.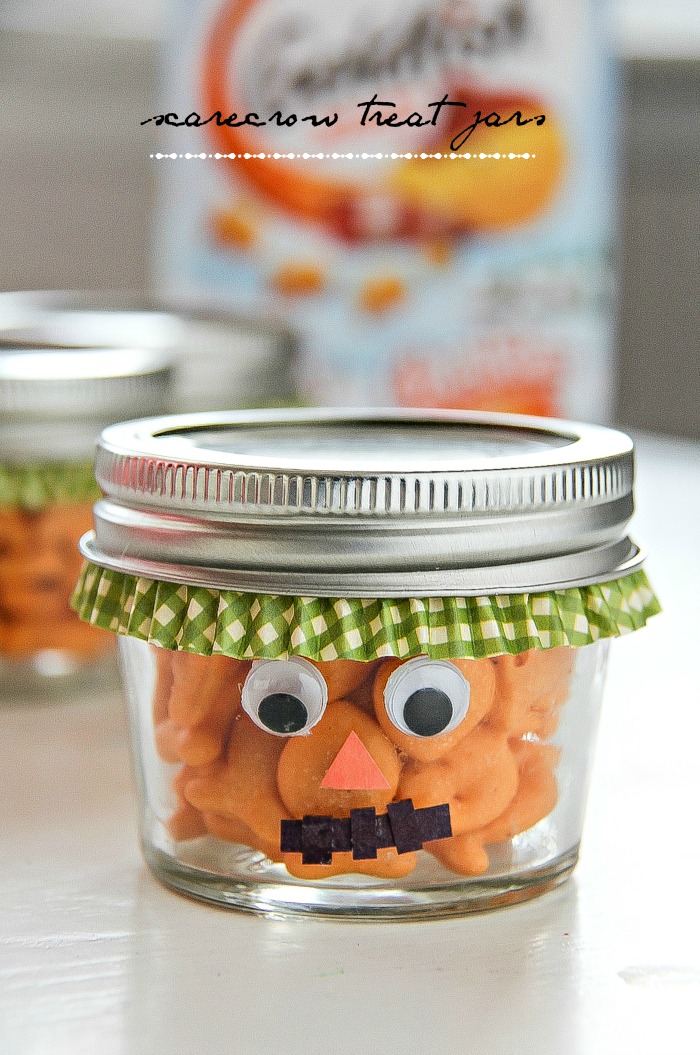 Fall treat idea
These treat jars were inspired by some I made for The Centsible Life last fall using leftover Halloween candy.
Supplies needed to make scarecrow treat jars
4oz canning jars
Paper baking cups – the narrower ones work best with the small canning jars
googly eyes
card stock – orange and black
glue stick and scissors
Instructions to make scarecrow treat jars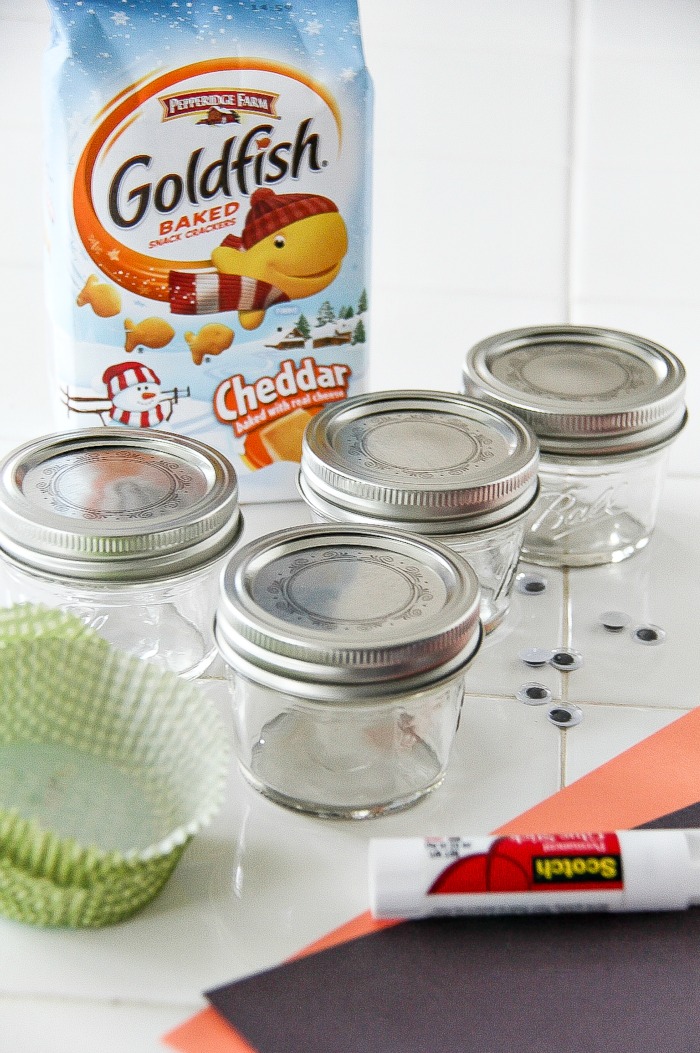 Fill your canning jars with Goldfish crackers.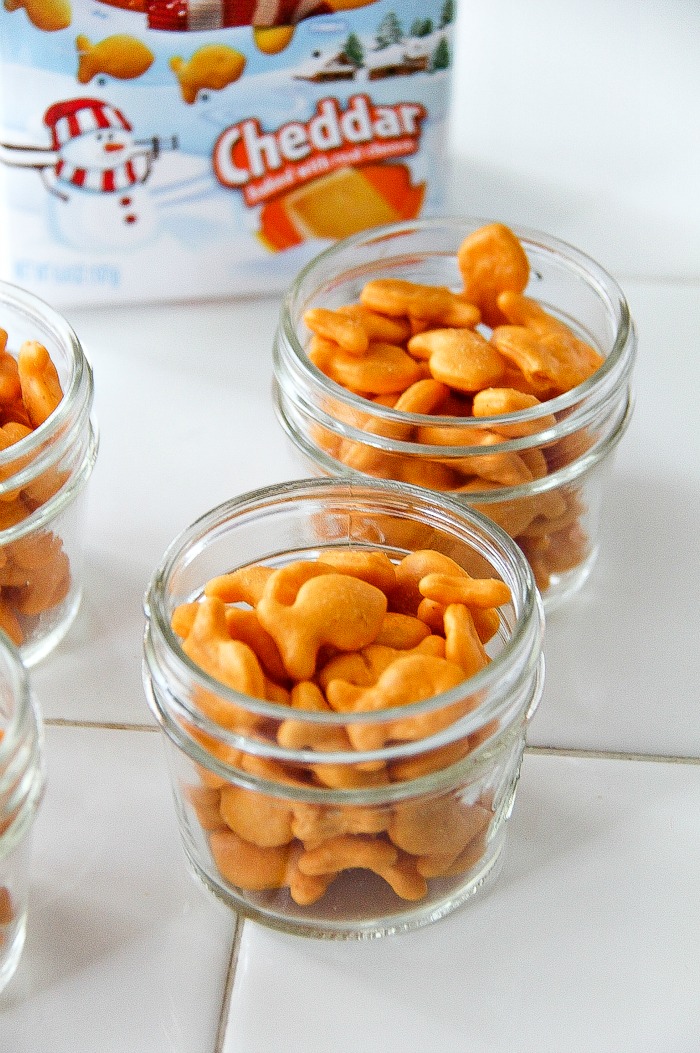 Place the paper baking cup on top of the jar and secure the lid over the top. This is why the narrower baking cups work better because the regular size will hang down too low.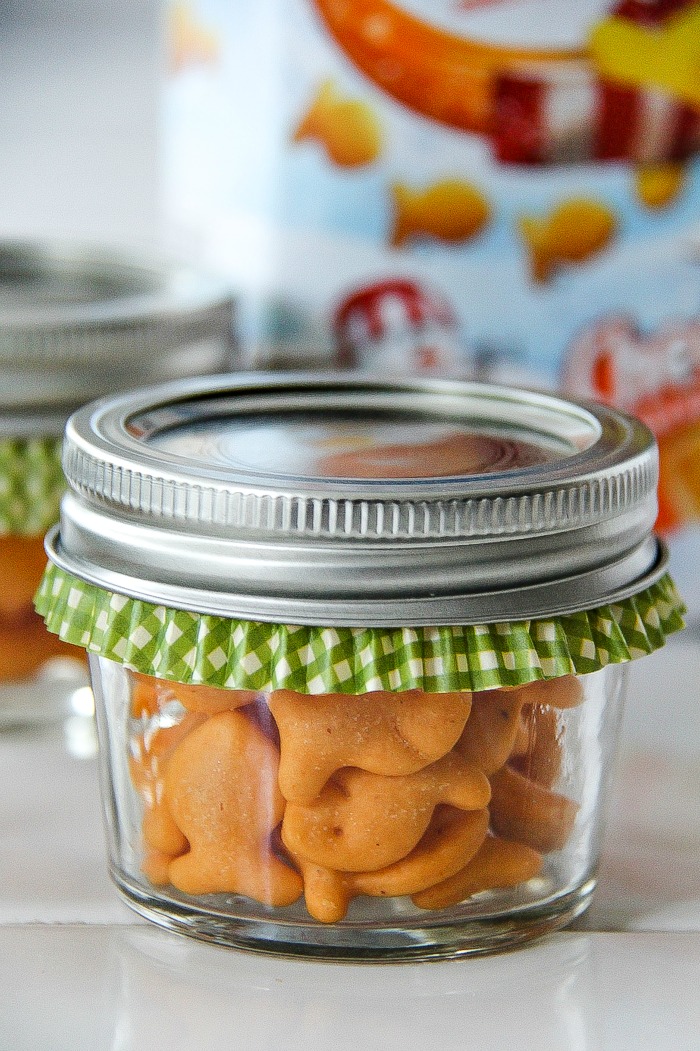 Attach the googly eyes using a glue stick.
And then cut out a nose and mouth from the card stock and attach those using the glue stick too.
Note: the reason we use a glue stick is that it's easier for the recipient to remove these from the jar later and re-use the jar for something else.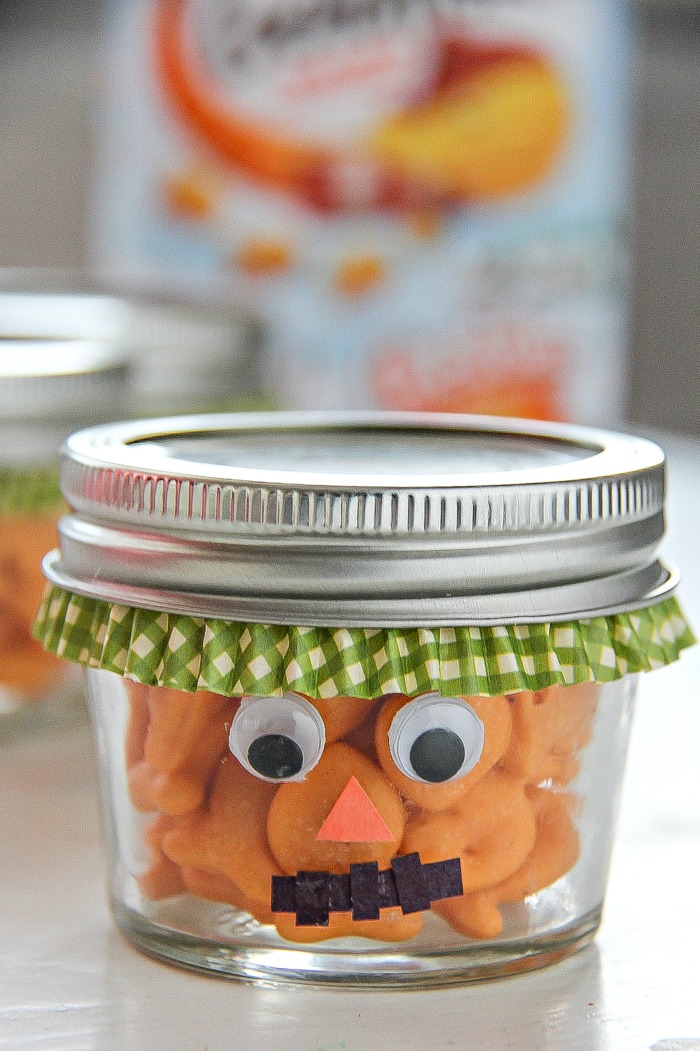 Goldfish crackers are a great snack that kids love to eat and play with so they will love these little jars as a gift, or place setting at the Thanksgiving table. And Goldfish seasonal crackers add some extra fun around the holidays with a fun look for a snack your children already love.
Do you have any Halloween candy left? We still do, although I have no idea how. If you get loads of little bags of Whoppers or other chocolate-covered candies like those, then this is a fun way to store them and gift them.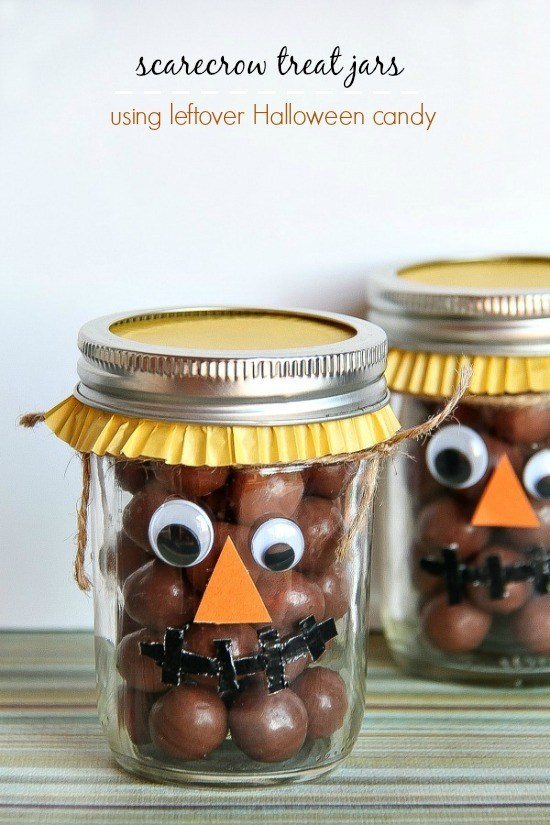 Marisol and I made these fun scarecrow treat jars recently. They make a great Thanksgiving gift for friends, family, and teachers. The step-by-step directions for making these fun scarecrow treat jars are over at The Centsible Life.
Pin this post for later: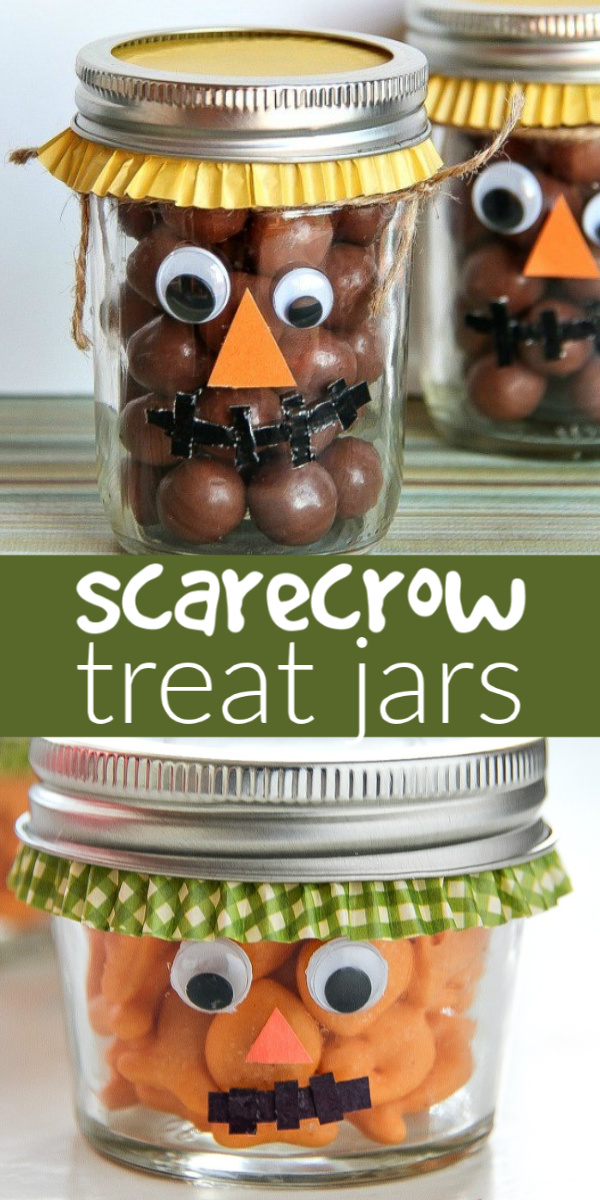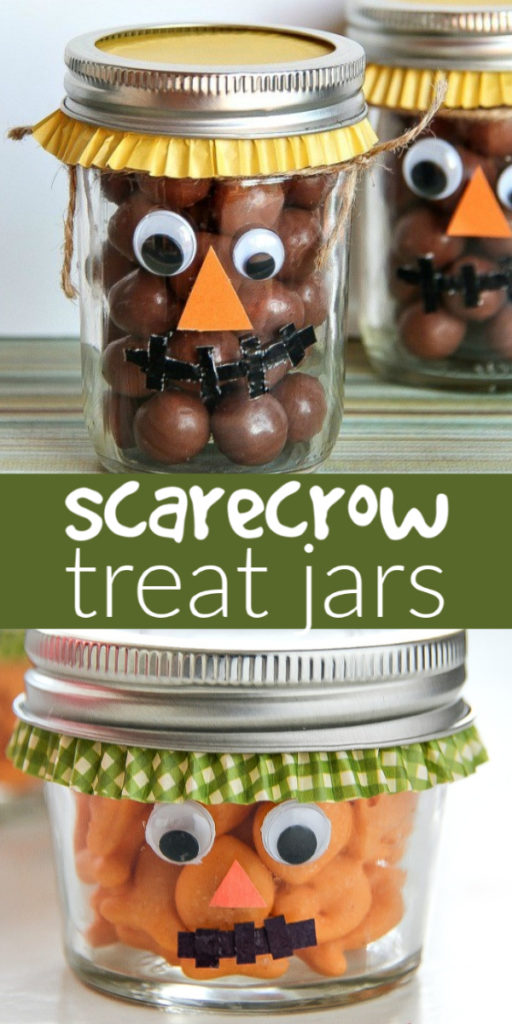 Save
Save