Handmade Cat In The Hat, The Lorax, and Thing 1 and Thing 2 photo props are easy to make, and create hours of photo booth fun to celebrate Dr Seuss' birthday.
UPDATE: This craft project was initially created for a website by the name of Kidzui, however that website no longer exists.
Make these fun photo props for the kids to celebrate Dr. Seuss' birthday.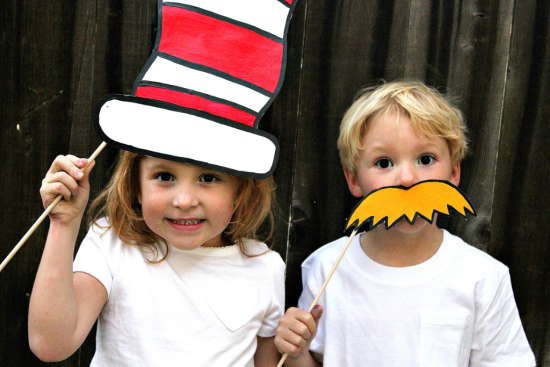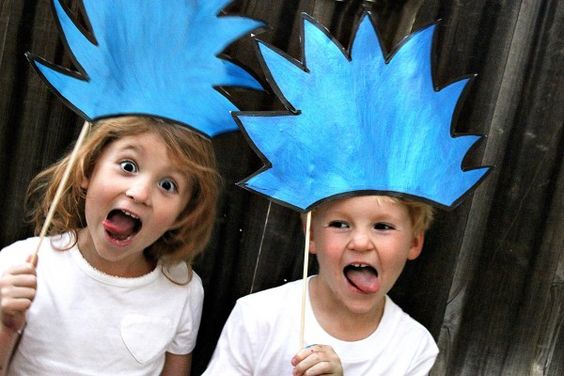 As you can see the photo props for the  Cat in the Hat, The Lorax, and Thing 1 and Thing 2 are fairly simple to make.
What you need:
wood dowel rods
cardboard
paint
scissors
hot glue
Begin by drawing, and then cutting out the shape for each of the photo props. The kids can then paint these with about two coats of paint. Set aside to dry commpletely, and then attach to the wood dowel rod with hot glue.
Have fun creating photo booth memories.
Save
Save