Celebrate Dr. Seuss's birthday, Read Across America Day, and World Book Day with these fun treats and handmade shirts inspired by The Lorax.
Tomorrow (March 2nd) is Dr. Seuss's birthday, it's also Read Across America Day.
And, if that's not enough, April 23rd is World Book Day.
You can celebrate all and get kids into the spirit of reading, especially their favorite Dr. Seuss books with these fun candy treats and DIY shirts inspired by The Lorax.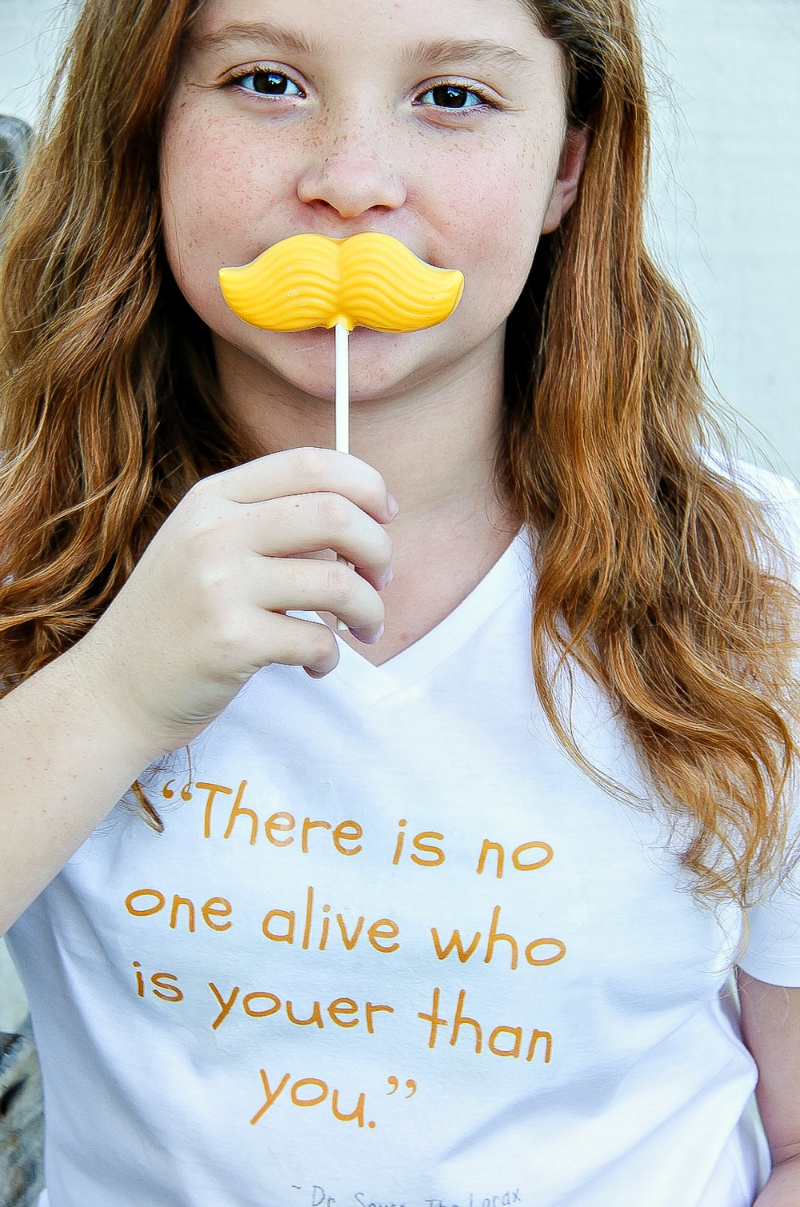 Note: This project was originally created for Hewlett Packard's MyPrintly website however that site has been taken offline. You can still find some of the MyPrintly projects on the HP YouTube channel. 
What You Need To Make A Tee and Candy Lollipop Inspired by The Lorax
The Lorax quote t-shirt transfer (download the printable)
HP Printer
HP Iron-On Transfer paper
Yellow candies for melting
Mustache lollipop mold
Lollipop sticks
Plain white t-shirt
This is going to be in 2 parts, one for the t-shirt, the second for the lollipops.
How to Make The Lorax T-Shirt
Download the free printable quote from The Lorax, onto t-shirt transfer paper. No need to do anything but print, I've already created the PDF in a mirror image so that when it's ironed on it's the correct way around.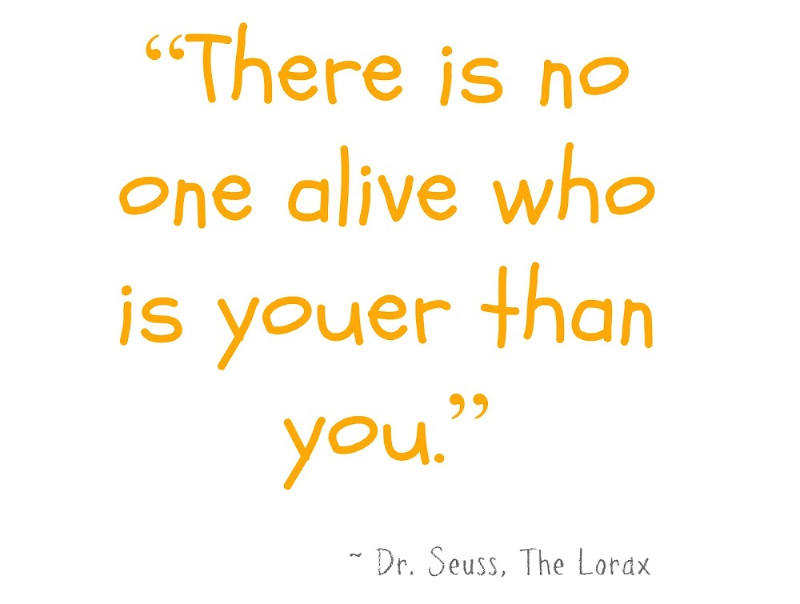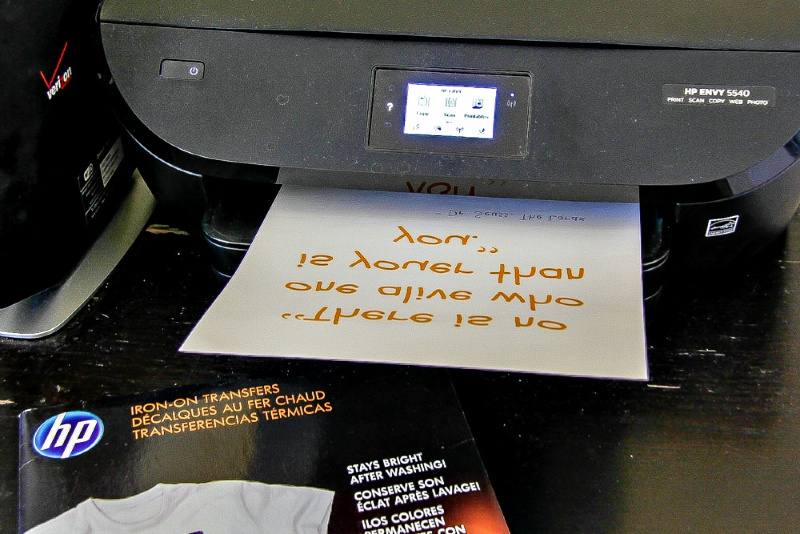 Follow the directions on the HP Iron-On Transfer paper packet for correct ironing times. Tip: You can also watch my video below for more details.
Peel back the transfer paper once ironing time is complete, and there you have it, a fun new shirt to wear to celebrate Dr. Seuss's birthday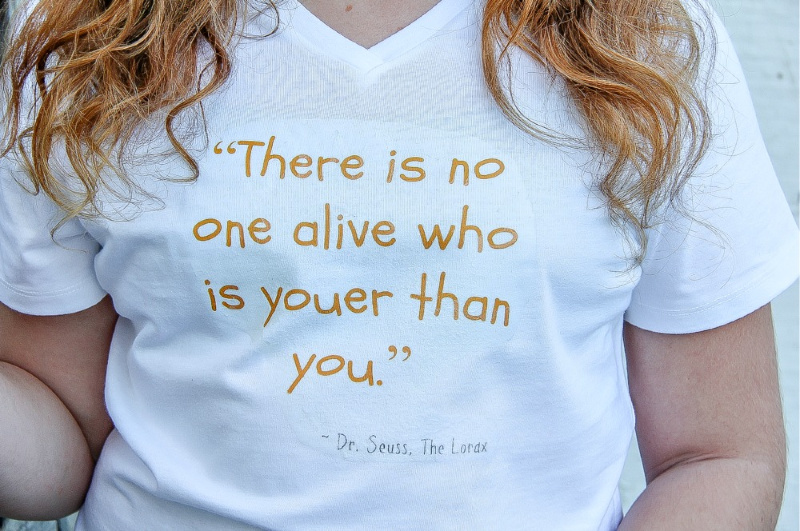 How To Make The Lorax Mustache Candy Lollipops
Begin by placing your candies into a microwave safe bowl, microwave on 50% power (or the defrost setting) for 30 seconds at a time, stirring after each until completely melted.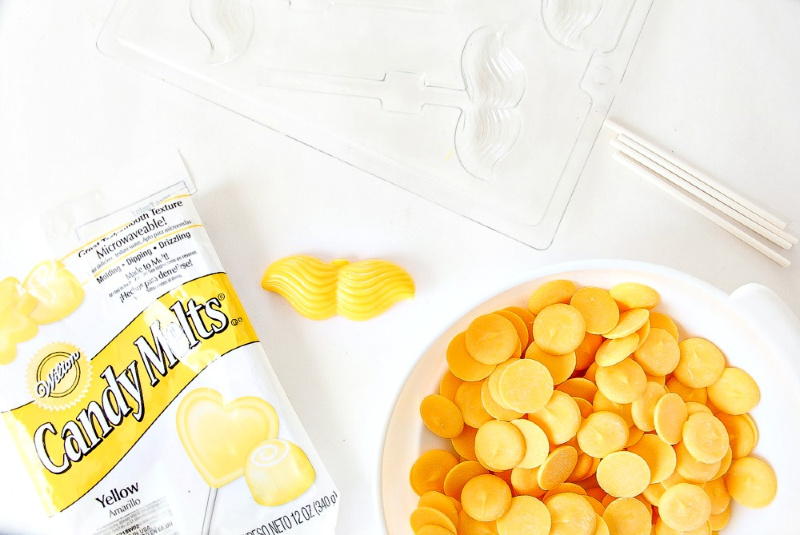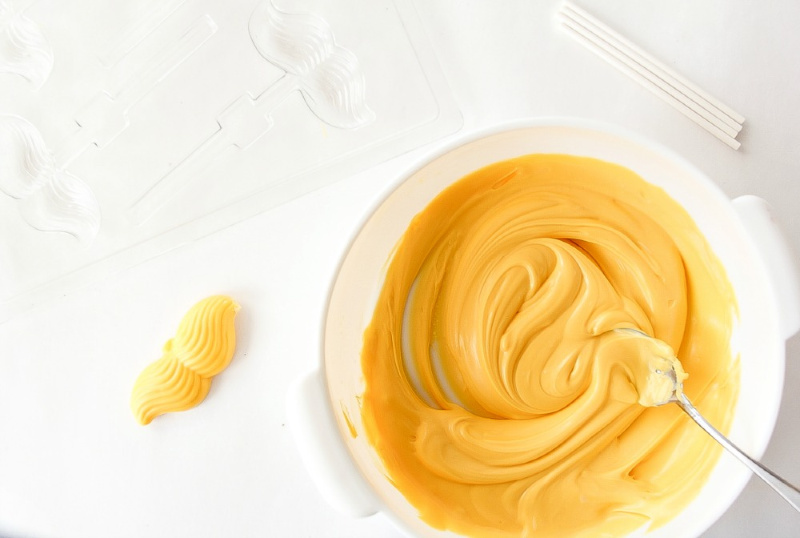 Place a lollipop stick into the mustache mold, and then spoon the melted candy into the mustache section of the mold, ensuring it covers the end of the lollipop stick too. Place into the refrigerator until set, and then pop them out of the mold.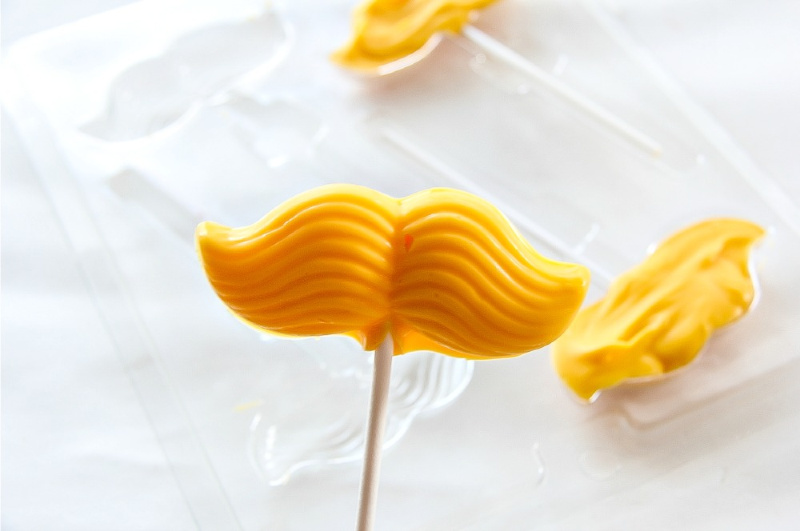 And there you have it, a fun candy mustache and shirt inspired by The Lorax, and perfect for celebrating Dr. Seuss's birthday.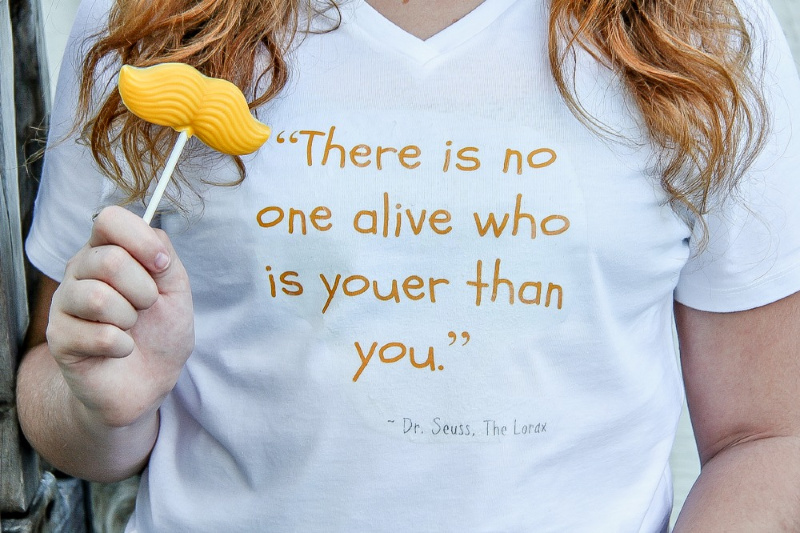 Please pin this post for later: