Make fun star-shaped sandwiches with flags for 4th of July with these easy instructions.
UPDATE: This craft project was initially created for a website by the name of Kidzui, however that website no longer exists.
I'm over at Kidzui sharing some fun 4th of July sandwiches.  I'm showing you  how to make the cute flags too.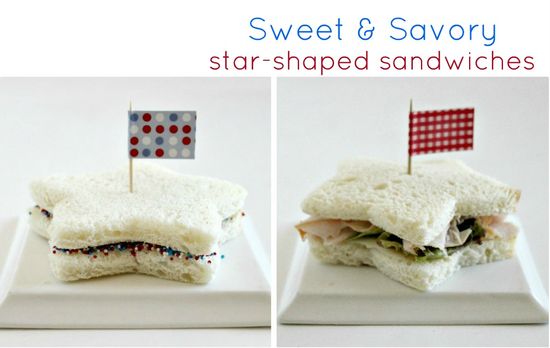 What fun food are you making for 4th of July?
These sandwiches are really easy to make, all you really need is a cookie cutter and a little imagination for the filling.
The flags are made using toothpicks with scrapbook paper cut and glued into places, bu tyou can also wrap washi tape around the toothpicks too.
Save
Save