The kids are having a great summer here in San Diego.  We've been doing a different activity each day, to not only get them out of the house, but to also explore the area that we live in, and to take full advantage of everything that San Diego has to offer.  Here are just a few of the fun things we've done.  I'll be sure to share even more when I get a chance.
Sea World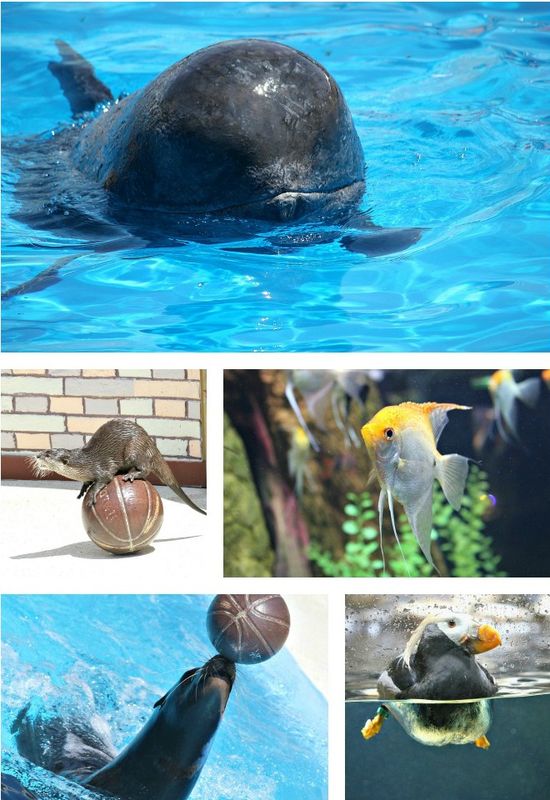 Sea World is a great place to cool off in the San Diego summer.  Sit in the splash zone, there's the new Manta ride for the thrill seekers, and Summer Nights are on at the moment, which means fireworks.  We can hear the fireworks from our house, shhh, don't tell the kids though, they are normally in bed at that time and I'd never get them into bed on time if they knew there were fireworks happening so often.  The kids love going to Sea World and never want to leave. They love visiting all of the sea life, watching the shows, and playing in the Sesame Street Bay of Play.
Legoland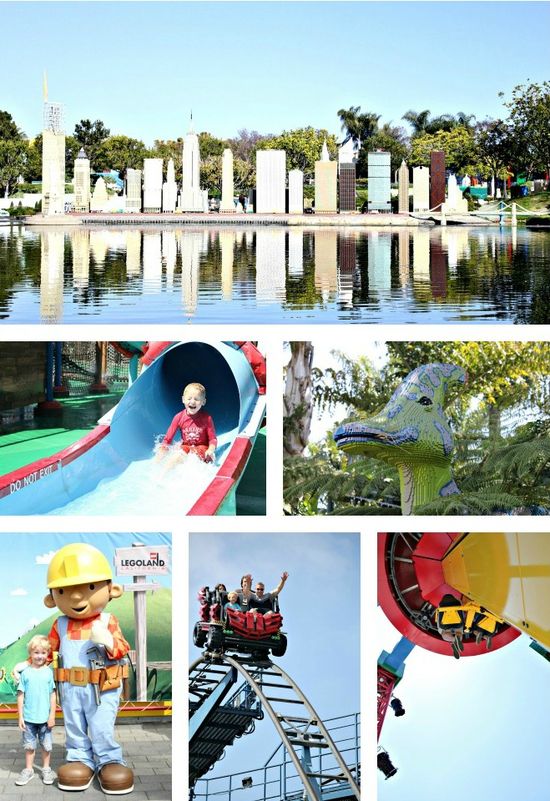 We spend a lot of time at Legoland, having a membership means that we can go as often as we like, we've been twice already this summer vacation and the kids never get tired of it.  Each time we go we do something different, that way, by the time we get around to doing something for the second time, it's months down the road.  This was by far the best Christmas gift we asked for last year.  They especially love the new Pirate Reef.  Next visit, we'll be trying out the Legoland Water Park, they haven't been there before, but I'm sure on one of these hot summer days they will love it.
Crown Point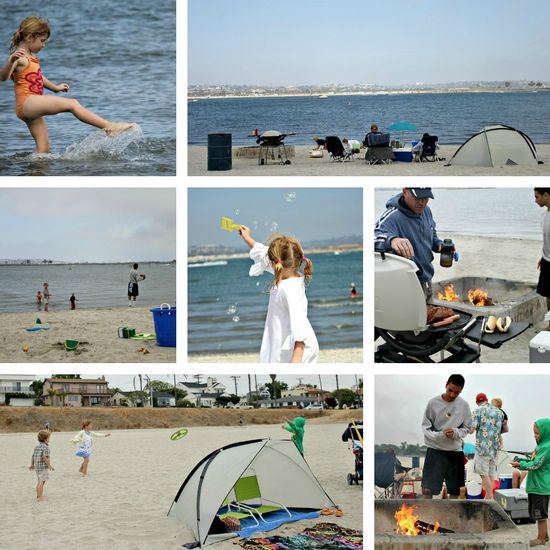 On Father's Day we attempted to go back to Fiesta Island for dinner by the bay.  We packed up our grill, I purchased some Cardiff Crack (Burgundy Pepper Tri-Tip from Cardiff Seaside Market), and we pulled up alongside our favorite fire pit.  Unfortunately it was very windy that day and the sand was being blown all over the place, and the kids were whining a little as soon as we stepped out of the car.  So we packed up the car and drove around to the other side of the bay to Crown Point where we found another set of fire rings on the beach and set up camp with friends and their kids.  The kids had so much fun playing in the water, building sandcastles, and making s'mores.
We didn't stay long enough to view them, but I bet it's the best seat in the house for the Sea World fireworks. 
Home Depot Kids Workshops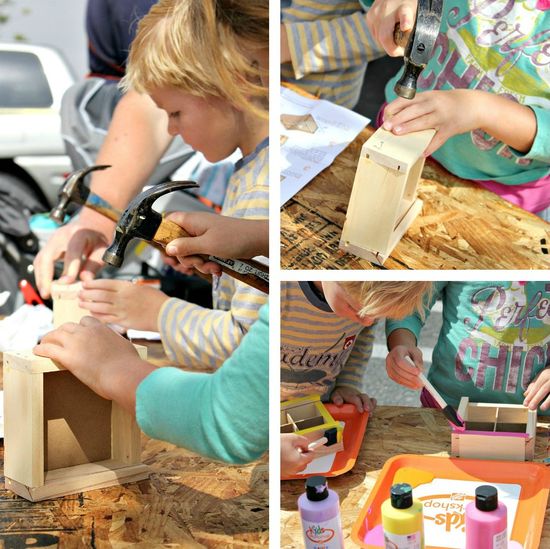 If you have kids, did you know that there are workshops for kids, and a lot of them are free.  Home Depot runs one on the 1st Saturday of the month, Lowe's also offer free Build and Grow Clinics and most large craft stores such as Michael's offer fun kids classes too.  It's a great way for kids to keep on learning over the summer vacation.
San Diego County Fair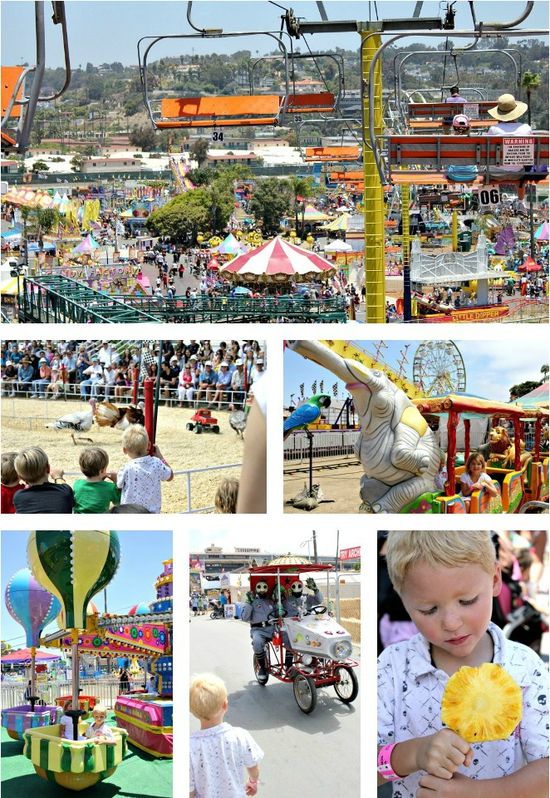 Although I attempted to avoid taking the twins to the San Diego County Fair this year, I ended up caving.  The reason I didn't want to go is I thought there would be horrendous crowds, we'd have to walk forever, if we ever found a parking spot, and I'd be waiting in the heat in long lines to get on rides with two cranky kids.  Not the case at all.  We pre-purchased our tickets on the military base, where I found out that the twins were free because they are under 6 and only required a ride wristband.  We found parking quickly, it took us no time at all to walk through the gate, and there was not a single line for any rides.  It couldn't have been a better day.  Well, I could have remembered to put sunscreen on my arms, but aside from that it was a perfect day.  Sure there were a lot of people there, but I didn't feel stressed at all.  The kids had such a great time, and went on nearly every ride in Kiddieland. 
The San Diego County Fair is open until July 4th, so there's still time to go.  You can find out more information from the San Diego County Fair website.