This free fall coffee cozy knitting pattern will turn your ordinary travel coffee mug into the perfect fall mug to carry everywhere with you this season.
It's pumpkin spice latte season. The happiest coffee season of the year.
Want to accessorize your reusable travel mug? Or just don't want to use the cardboard sleeves at the coffee shop?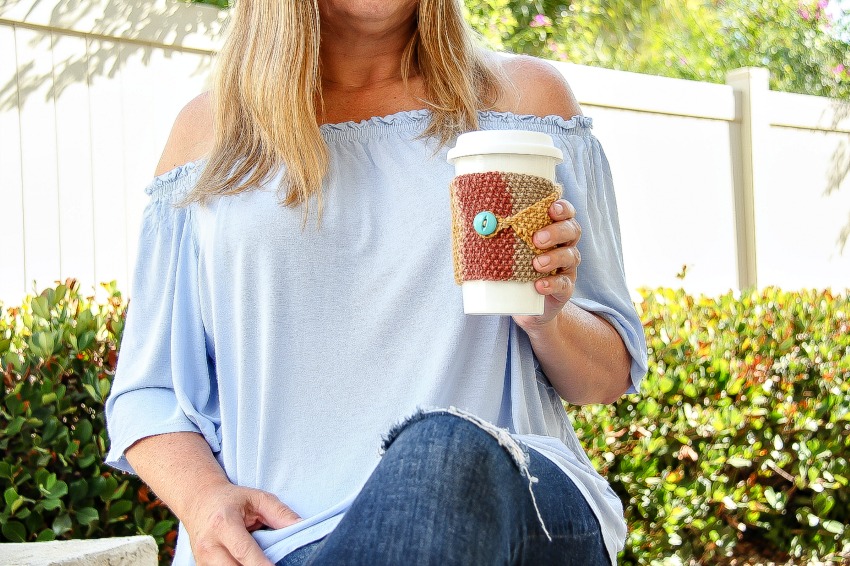 Then head on over to Lady and the Blog where I'm sharing a free pattern to make this fall inspired travel mug cozy. Just roll it up and pop it into your bag.