These personalized Thanksgiving placemats are the perfect addition to your Thankgiving table this year.
I know we haven't made it through Halloween yet, but are you already starting to plan for Thanksgiving like we are?
We'll have the whole family together in Kentucky this year and we are so excited. Mike is building us a beautiful new family table that we plan on using for years to come, but most importantly it will be the first Thanksgiving we have everyone together.
If you are looking for a quick, but fun DIY for your Thanksgiving table this year, I'm sharing this one over at Lady and the Blog.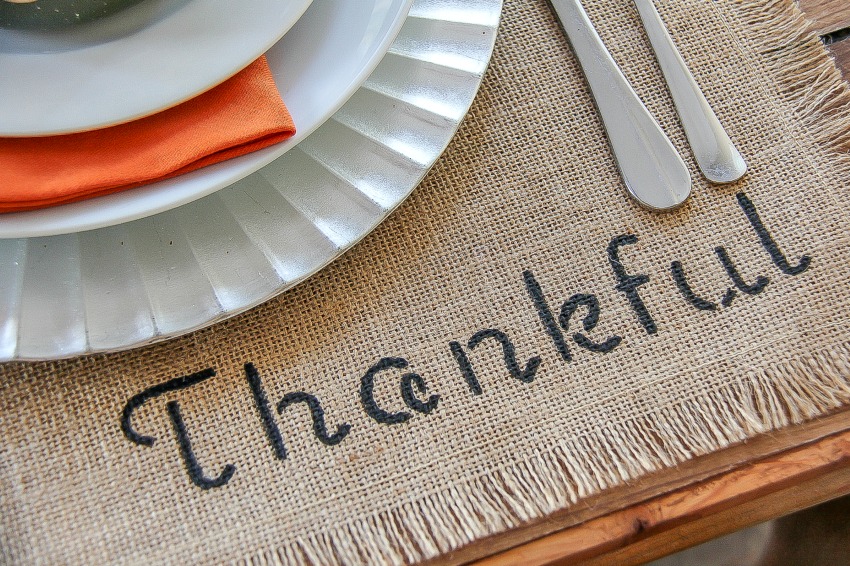 You can personalize these placemats with your guest's names, a quote, or just a word to remind them why they are celebrating.