I've probably mentioned about a thousand times by now how the kids just want LEGO for Christmas again this year. 
They each have a LEGO countdown calendar that they run to every morning when they wake up … parents, if you want your kids to actually get up in the morning and get ready for school, have a LEGO countdown calendar waiting for them, they suddenly have no problem getting out of bed.
We are also building a Christmas scene on their LEGO table.  And by we, I mean me.  'We' had the brilliant idea, however after the first hour, and realizing that I had the patience to actually look for all the tiny pieces of LEGO that we needed somehow the job ended up being left to me, so of course it's still not finished and they keep cracking that whip. 
Of course they had to go back to Legoland as well.  We went to the Legoland Holiday Snow Days last Christmas and they loved it.  So, we we ventured back again last week.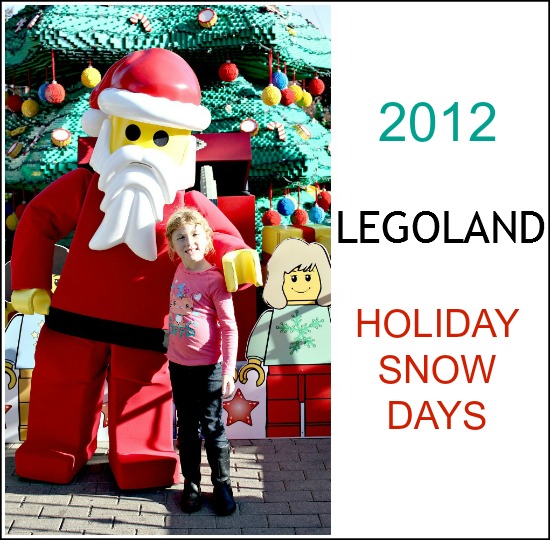 They had photos taken with LEGO Santa, played in the snow, listened to the Jingle Jammers while eating an afternoon snack, and watched the Big Test Holidays show and the Let It Snow stage show.
I don't remember this from last year, but there is a special holiday treats truck stationed at the entrance to the Legoland Water Park (which is currently closed), so be sure to stop by for some yummy treats to enjoy.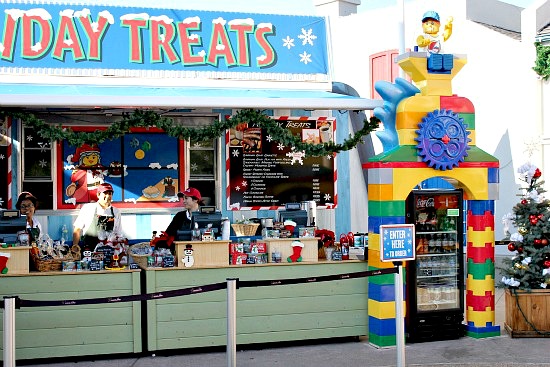 And if you look very carefully from the Coast Cruise, you might spot Santa and his reindeer flying around a building.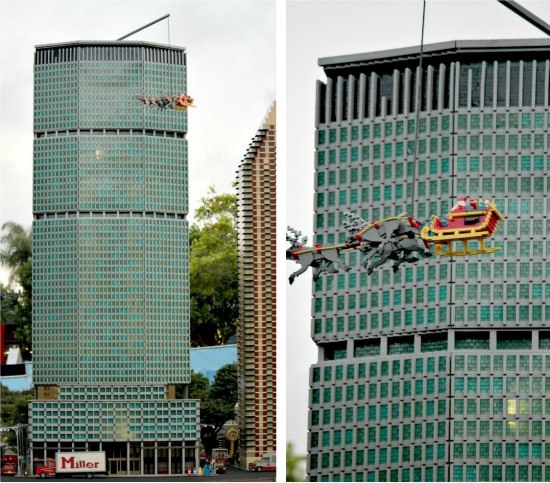 The Let It Snow stage show is very sweet, the kids loved it.
Stay late on select dates for Winter Nights.  We can't wait to get back to see that.