Have you wanted to try your hand at crochet? We've got three beginner projects for you to try that are perfect for decorating your home.
I did a thing all summer long! I taught myself how to crochet. FINALLY! For years on and off I'd given it a go, but this two needle knitter was finding it hard to switch to just a crochet hook, but I did it, and now I'm crocheting pretty edges on all the things in the house.
Crochet edge on a basket liner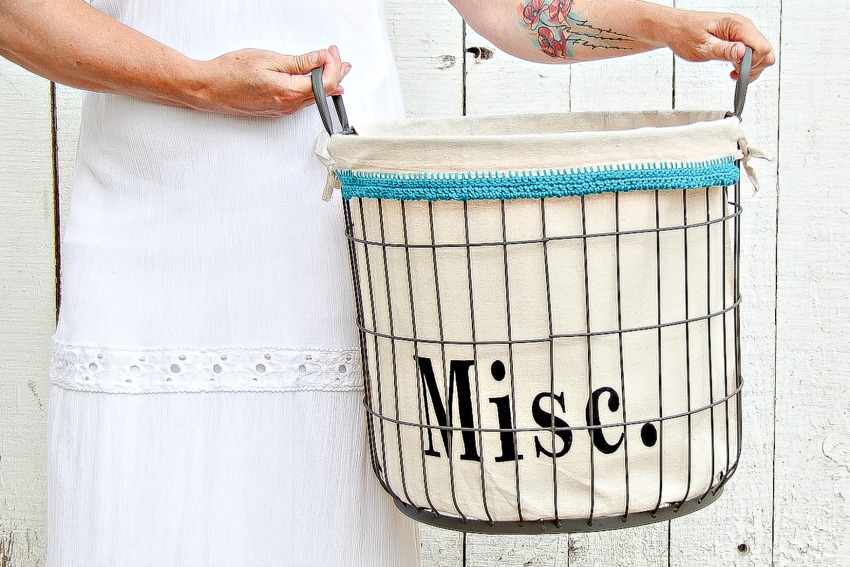 I'm showing you how to crochet an edge on a basket liner over at Make and Takes.
So, now that I've figured this out, I want to crochet edges on everything – table runners, napkins, hand towels, and pillowcases. Marisol decided she liked this one so much that she put her laundry hamper in Jay's bathroom and is using this one as hers now.
Crochet a basket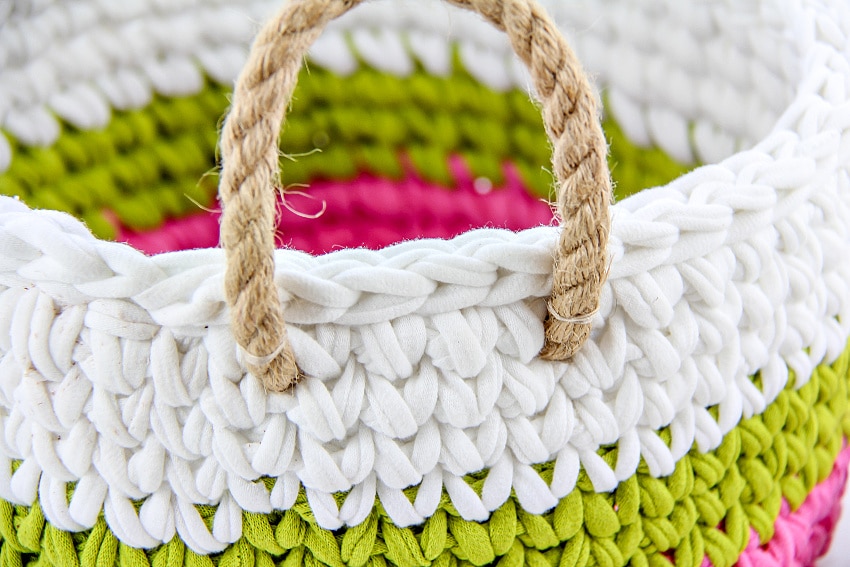 We've all seen hand-crocheted baskets in stores. Well, this one is made using thrift store t-shirts. I'm not only showing you how to make t-shirt yarn but also showing you how to crochet your own baskets. You'll be organizing your entire home with these in no time.
Crochet napkin rings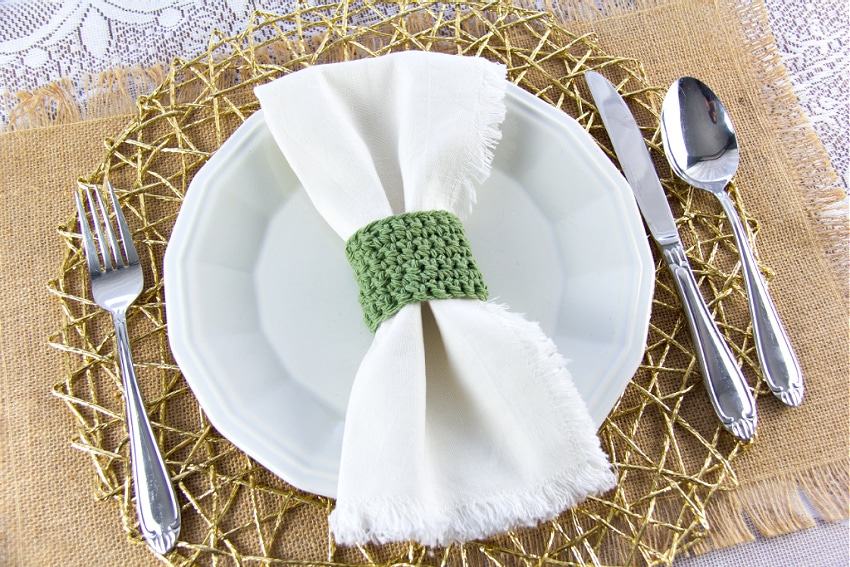 Give your dining table a touch of handmade with these easy crochet napkin rings. I've got all the details to make your own at Make and Takes.
These may be beginner crochet projects, but they make wonderful handmade gifts too.
Please pin this post for later: