Crochet a pretty edge on a basket liner with this easy-to-follow tutorial.
I did a thing all summer long! I taught myself how to crochet. FINALLY! For years on and off I'd given it a go, but this two needle knitter was finding it hard to switch to just a crochet hook, but I did it, and now I'm crocheting pretty edges on all the things in the house.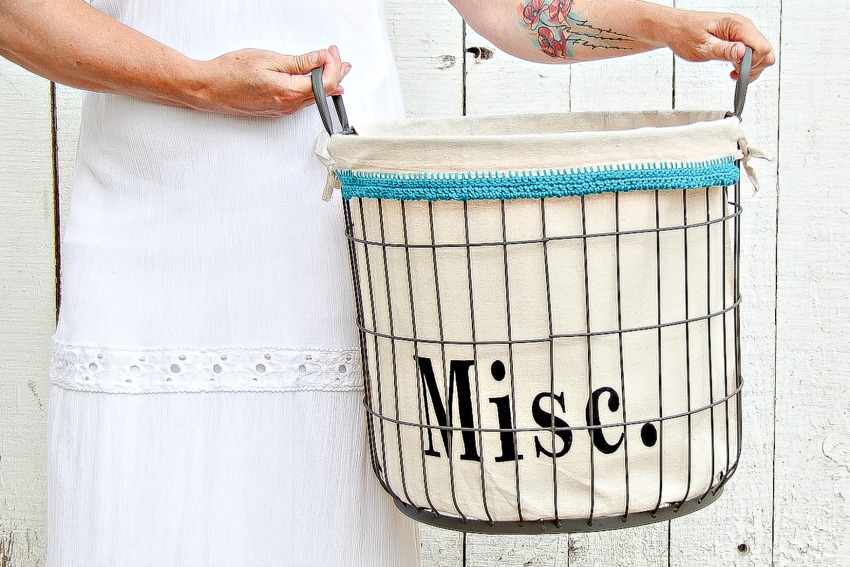 So, now that I've figured this out, I'm showing you how to crochet edges on everything too … you can do this on table runners, napkins, hand towels, pillow cases, and yes, even a basket liner. Marisol decided she liked this one so much that she put her laundry hamper in Jay's bathroom and is using this one as hers now.
All the details are over at Make and Takes.