These handmade Despicable Me Dru and Gru scarves are the perfect knitting project for the cooler weather and will make a great holiday gift for kids too.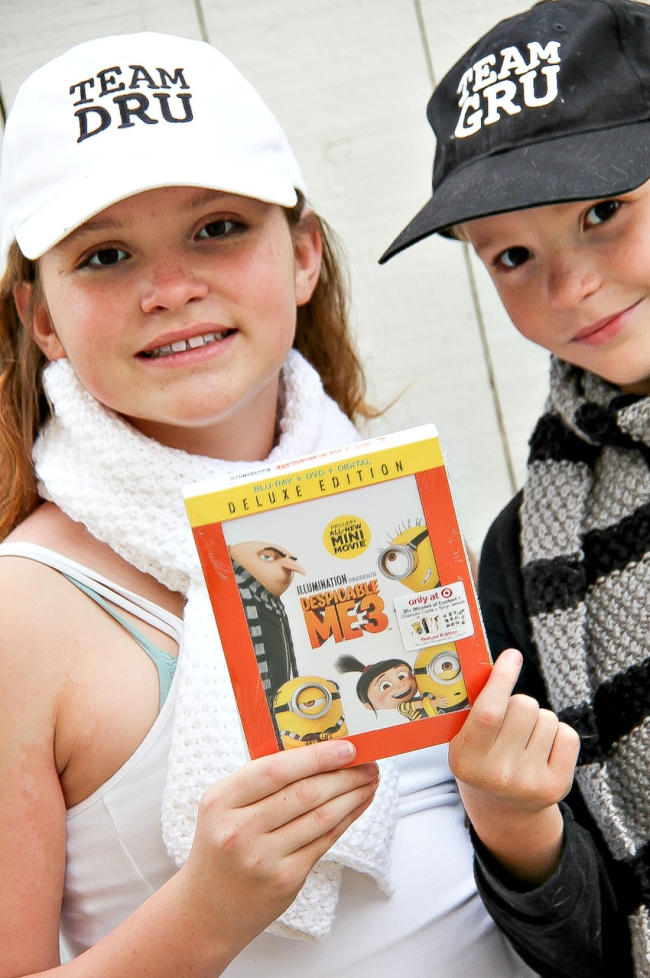 It's getting chilly outside. Mike and I went shopping for winter coats for the kids this past weekend. I don't think either kid has taken their new jackets off they are so warm and toasty. But I think these fun scarves will pair just perfectly with them. I love to knit over the winter. I find it so calming and relaxing, especially in front of a fire.
I'm sharing the simple patterns to make these fun Dru and Gru scarves over at Make and Takes. They'll make a great stocking stuffer for the kids paired with the new Blu-ray.