Kids are going to love this Despicable Me gift idea complete with handmade stocking, the new Despicable Me 3 Blu-ray, and the perfect toys and treats for a fun movie night for the whole family.
Disclosure: This post is in partnership with Universal Pictures Home Entertainment.
We are so excited that Despicable Me 3 Special Edition is now available on Blu-ray and DVD with our favorite characters Gru, Lucy, and their three adorable daughters – Margo, Edith, and Agnes. It will mean lots of cozy nights under blankets on rainy nights as we watch the movie.
If you are planning lots of family movie nights this holiday season, and you have kids who love Despicable Me, then I've got the perfect gift for them.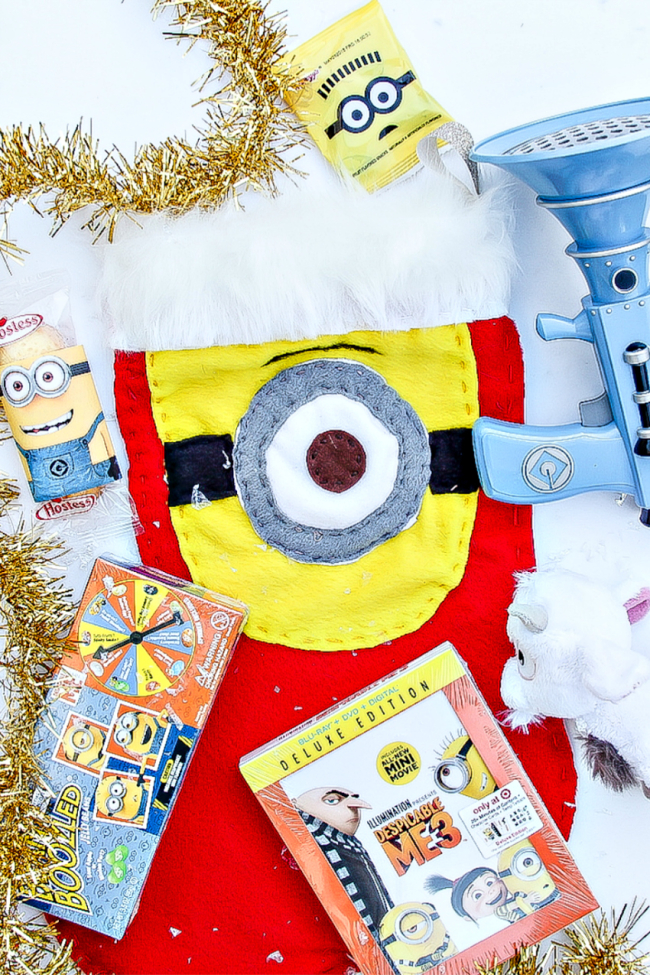 This Despicable Me Christmas stocking contains everything you need to a fun family night together, including the new Despicable Me 3 Special Edition Blu-ray, the Despicable Me Bean Boozled game, a Despicable Me Fart Blaster Gun, Despicable Me 3 Unigoat plush (perfect for snuggling), Despicable Me 3 Fruit Flavored Snacks, and of course, banana-flavored Twinkies. And let's not forget, it all comes in a handmade Minion stocking.
Kids are going to love this!
Let's make the stocking.
What You Need To Make a Despicable Me Christmas Stocking
Felt – red, grey, white, yellow, brown, and black.
White fur
Ribbon
Sharpie
Needle and embroidery thread OR a sewing machine
How to Make a Despicable Me Christmas Stocking
Cut out the basic shape for your Christmas stocking. You can use a stocking you already have as a template, just make sure it will be large enough to fit all of your Despicable Me goodies inside.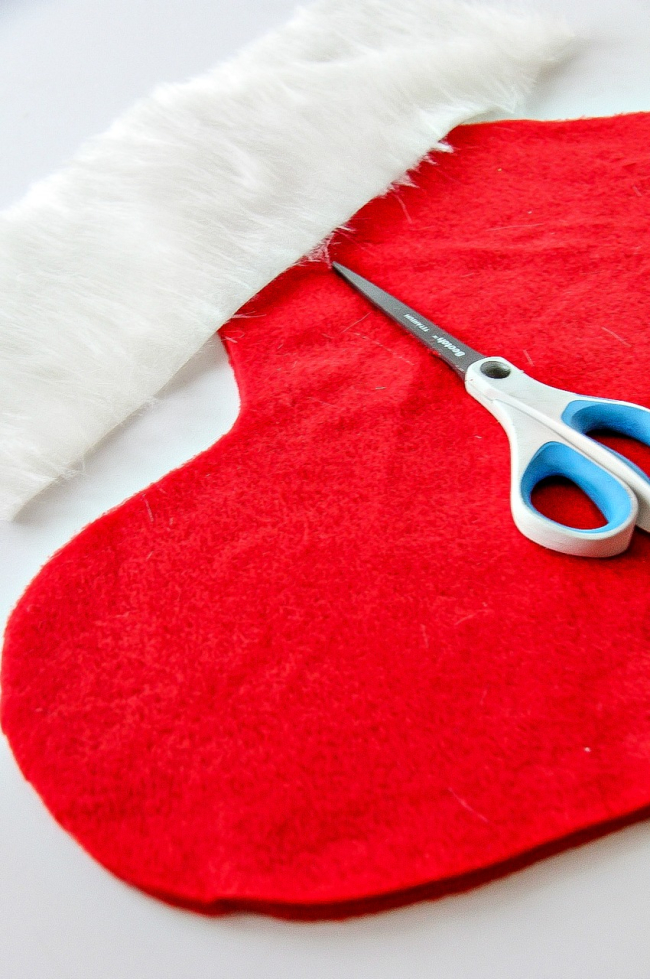 Cut out the features to make a Minion on the stocking using the other felt colors.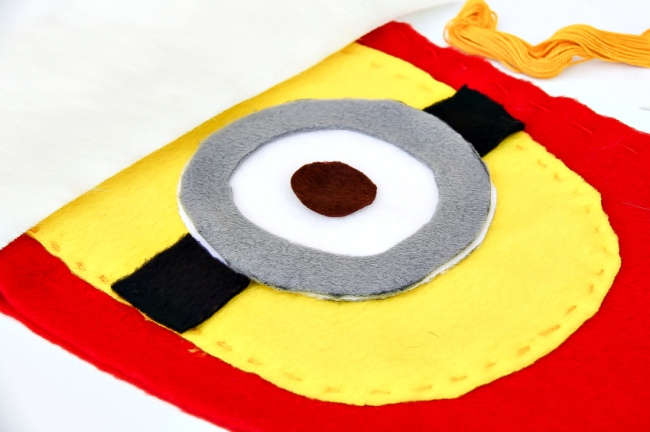 You can either handstitch these into place using embroidery thread and a needle, or alternatively use a sewing machine.
Then, sew the white fur into place along the top, and a ribbon loop for hanging before stitching up the sides of the the stocking.
You can finish it off by drawing a mouth on your Minion with a Sharpie.
Now fill your stocking with all kinds of fun Despicable Me movie night fun.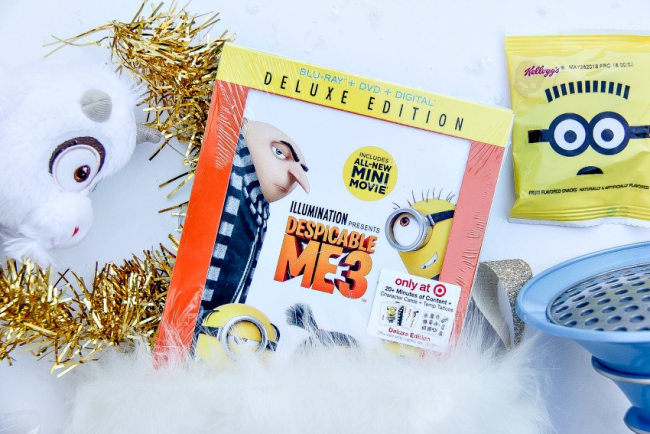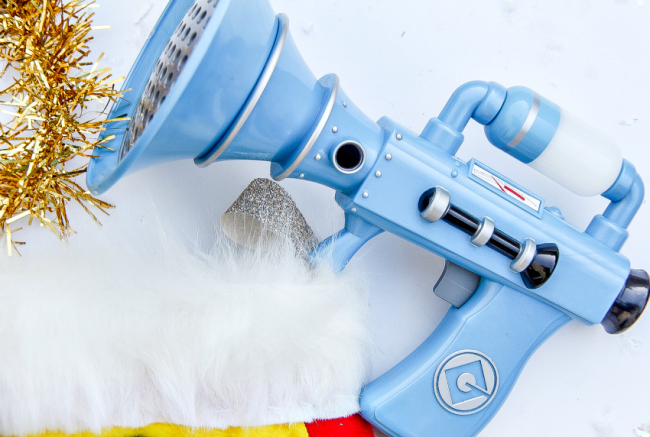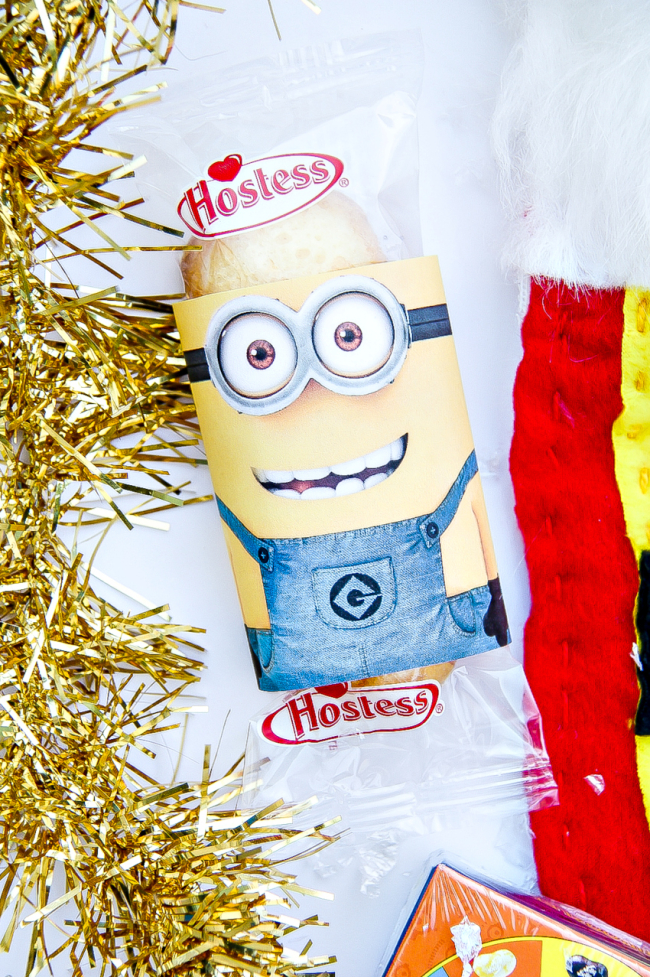 (you can download and print the wrappers for Twinkies here)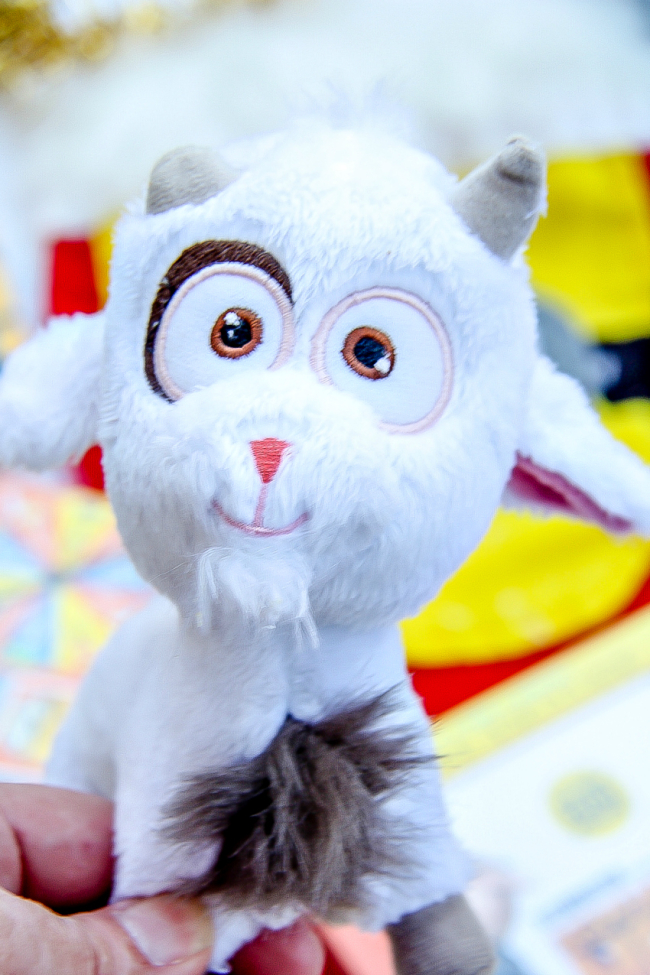 Looking for something extra to add to your stockings? Knit these handmade Dru and Gru scarves too.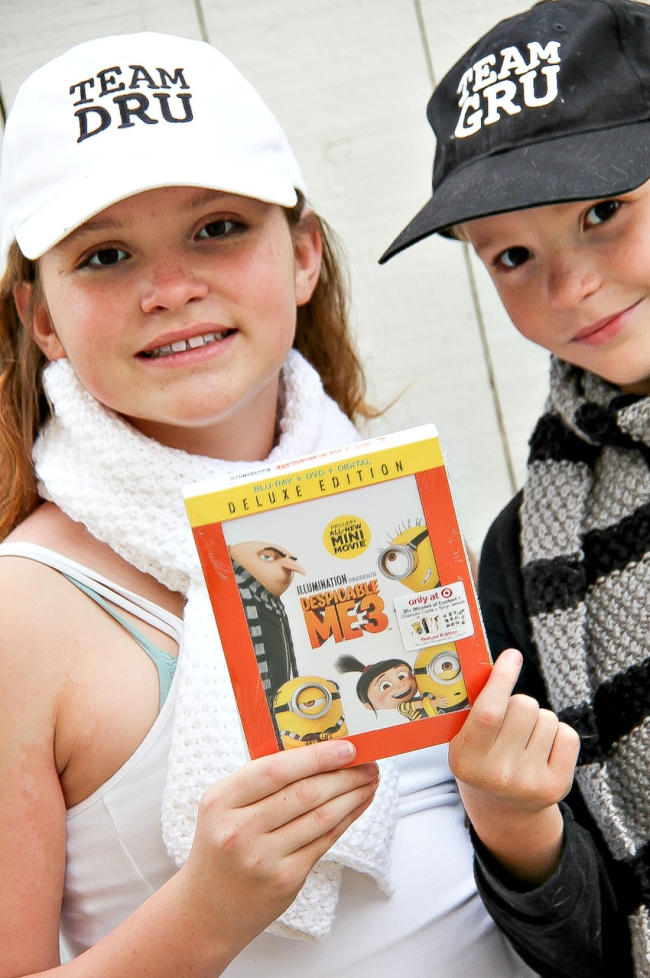 About Despicable Me 3
Illumination, the studio that brought you Sing, The Secret Life of Pets and the Despicable Me franchise, continues the adventures of Gru and his family in Despicable Me 3. After he is fired from the Anti-Villain League for failing to take down Balthazar Bratt, the latest evil mastermind to threaten humanity, Gru finds himself in the midst of a major identity crisis. But when a mysterious stranger shows up to inform Gru that he has a long-lost twin brother — a brother who desperately wishes to follow in his twin's despicable footsteps — the former super-villain rediscovers just how good it feels to be bad. Starring Steve Carell, Kristen Wiig, Trey Parker, Miranda Cosgrove, Dana Gaier, Nev Scharrel, Steve Coogan, Jenny Slate, and Julie Andrews.
The #1 animated comedy of the year, Despicable Me 3 is the ultimate holiday gift with an All-New Mini Movie, Minion Moments and more! Plus, the Target exclusive not only features an all-new mini-movie, but so much more including 20 minutes of additional content, collectible cards featuring your favorite Despicable Me characters, and fun Minion temporary tattoos!
Please pin this for later: