Download this free llama embroidery pattern and learn basic stitches and backing techniques. Perfect for embroidery beginners.
Netflix and embroidery. It's a thing!
I'm over at Make and Takes today. We have a free Maker Mama Llama embroidery pattern and I'm showing the ins and outs of basic embroidery from a stitch that's perfect for beginners to backing your project to hide all of the messy stitches in the back.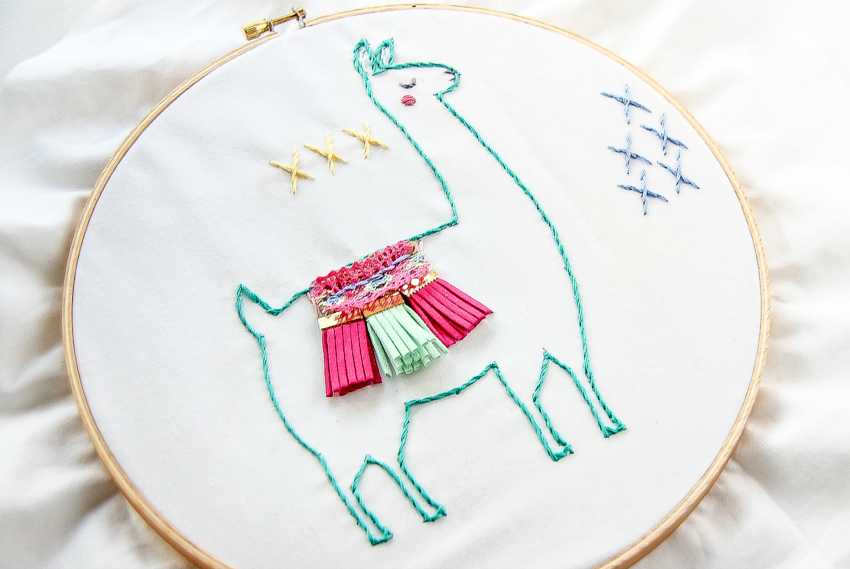 Come over and say hello, and download this free pattern.