Beat the WI-FI dropout blues on road trips with these tips including a free printable road trip car game.
Disclosure: This post is sponsored by Pepperidge Farm but the content and opinions expressed here are my own.
We spend a lot of time traveling, whether it be by car or plane, we are almost always going somewhere. There's after school activities, day trips, road trips, and 'we just need to get out of the house' trips.
But, the kids get bored in the car.
I don't know how many times last summer when we drove cross-country we heard:
There's no service!
Is there wi-fi?
The internet dropped out AGAIN!
It's always fun and games until the wi-fi drops out.
So, I've rounded up a couple of ways you can keep the kids entertained on the road even when there's no wi-fi. Because apparently playing 'punch buggy' and the license plate game like we did when we were little just isn't good enough anymore.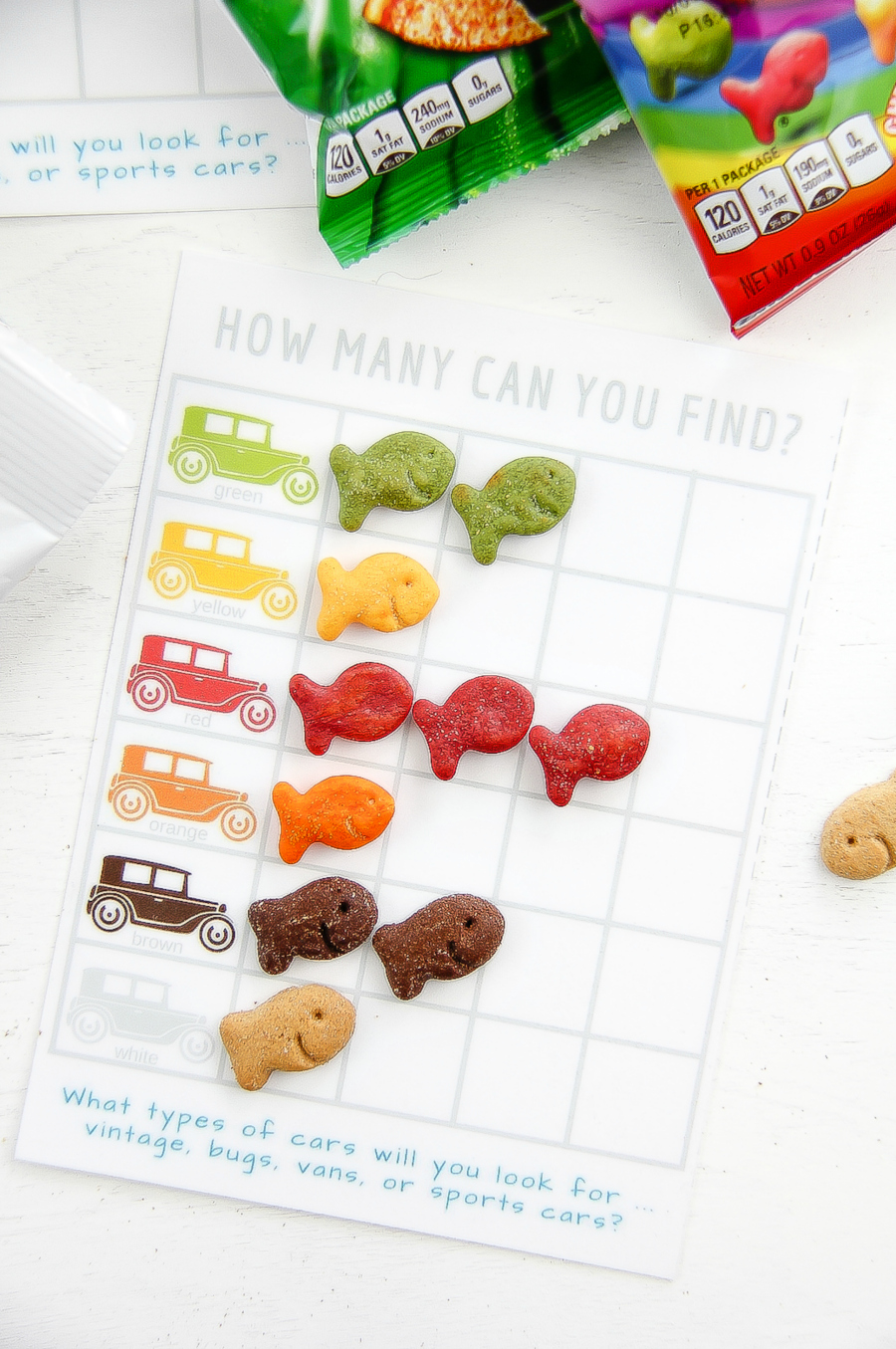 The first thing I want to show you are these fun printable road trip car games. Choose a type of car whether it be vintage, sports car, minivan, or bugs and see who can fill their grid with the corresponding color first.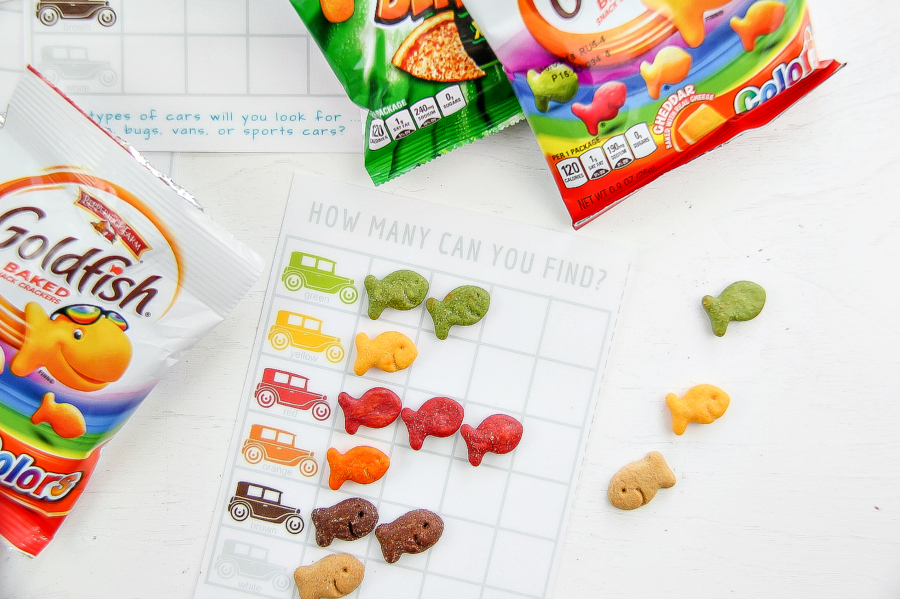 So fun!
All you need to do is download my free printable, print it onto card stock, take it to your local stationery supplier to have it laminated, and you are ready to go.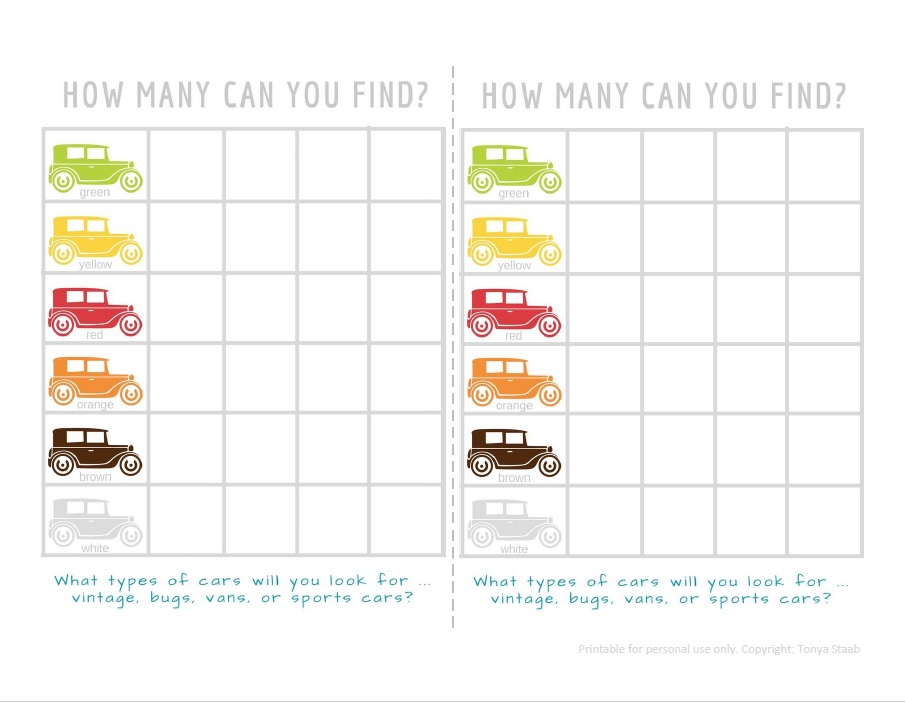 The reason you want to laminate these is you can use dry erase markers or my favorite, Goldfish to fill in the grid, then it just wipes clean.
This is the perfect activity for kids to look out the window for a little while.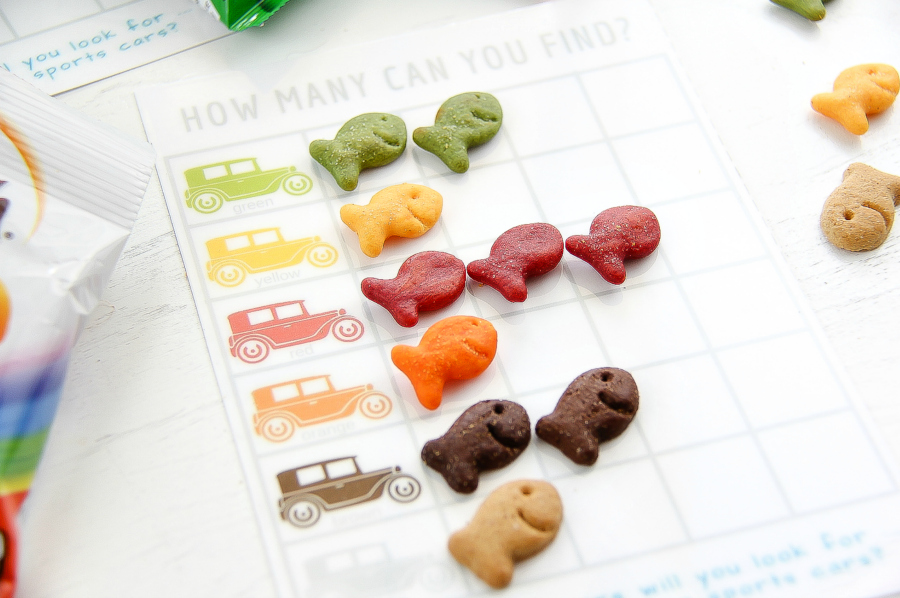 The next thing I highly recommend is Netflix. Did you know that you can download TV series and movies to your device? You don't even need wi-fi to watch, just hit play. THis has saved me on many plane flights, but the kids use this all of the time too when we are out and about.
The last thing you need is snacks and water. Lots of snacks. And lots of water. And seeing as you already have a game to print above, then Goldfish crackers to play with and snack on are a perfect choice.
Did you know that Goldfish are always baked with real cheese, there are no artificial flavors or preservatives, and colors are sourced from plants, such as annatto extracted from the reddish seeds of the Achiote Tree. The red Goldfish crackers are colored using a mix of red beet juice concentrate and paprika extracted from sweet red peppers. The green Goldfish crackers color comes from watermelon & Huito juice concentrates mixed with extracted Turmeric. That's Huito. Pronounced wee-toe. Colorful and fun to say! The yellow Goldfish crackers color comes from extracted Turmeric. A beautiful color that makes you think of warm sunshine on a perfect day. The subtle blue crackers come from Huito (derived from South American fruit) and Watermelon juice concentrates. These crackers have so much fun, they never get the blues.
Share your snacking "survival" stories, tips, and tricks for those busy after school schedules, and how you keep Goldfish with you as your go-to snack through all the chaos. Then visit the Goldfish Pinterest landing page for more on-the-go ideas.
Please pin this post for later: