Are you driving from San Diego to Palm Springs for the weekend? We've got details on places to stop, and where to stay with your kids.
Disclosure: We were provided with two nights accommodation at The Westin Mission Hills Golf Resort & Spa and dinner at Pinzimini.
Our family was recently invited to spend a couple of days in the Palm Springs area at The Westin Mission Hills Golf Resort & Spa. Jay was in summer school, so Marisol, Flynn, and I enjoyed a fabulous mini-vacation together.
We did so much over the three days that I'm going to break up each day into separate posts. That way I can cover as much information as possible on not only the resort, but also fun things to do in the area with kids.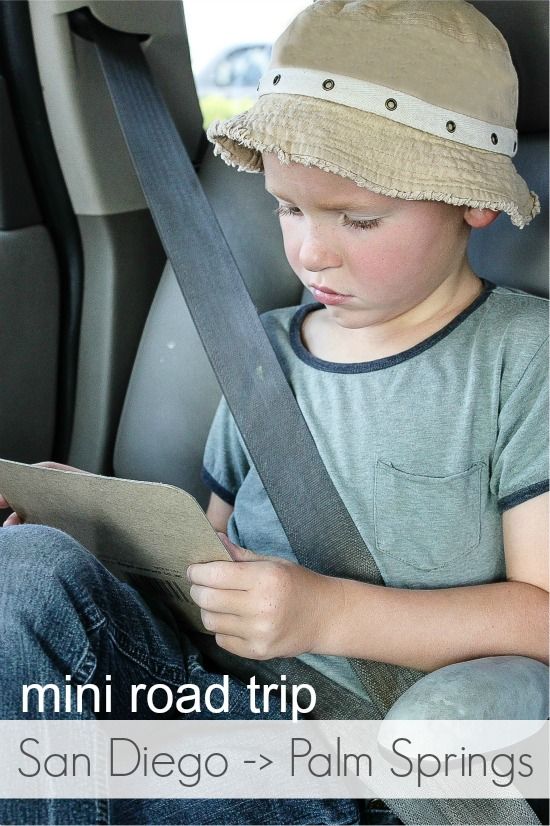 The drive from San Diego to Rancho Mirage, where The Westin Mission Hills Golf Resort & Spa is located, is a little over two hours. We couldn't check into our hotel until 3 pm, but I wanted to make sure we stopped along the way to break up the drive for the kids. So, we hit the road mid-morning to sightsee and enjoy lunch on our way.
Lake Perris State Recreation Area
After mapping out our route, I decided to stop at about the halfway mark of our trip at Lake Perris State Recreation Area. On the way, we picked up sandwiches and drinks at Quiznos to enjoy a picnic by the lake. It's $10 per vehicle to enter this State Park. Even though we only stayed about an hour and a half, it was well worth it just for the quiet, the view, and to let the kids breathe fresh air and stretch their legs for a bit.
We had a quick drive around and then settled on a quiet, shaded spot by a playground to enjoy our picnic lunch. There were very few people here on this day so it was perfect.
After lunch, and a short play on the playground, we headed down to the beach where the kids walked through the water. Until Flynn decided to float his Crocs on top of the water and then had to swim after them. There was a large school of very small fish by the shoreline and he had a great time playing with them.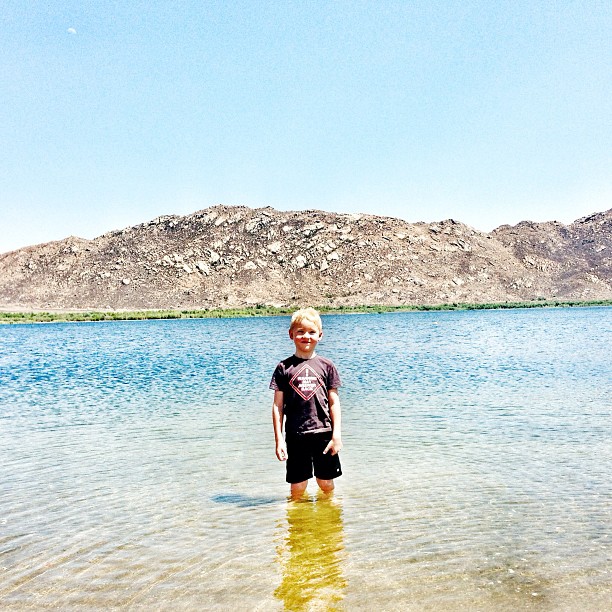 The kids were refreshed and happy, and ready to pick up their travel bingo boards in the car for the last hour of our drive.
Westin Mission Hill Golf Resort & Spa
We arrived at The Westin Mission Hills Golf Resort & Spa right in time to check-in.
We had a fabulous room. It was spacious and bright, with two double beds, a large bathroom and dressing area, and a great view of the golf course.
I had already told the kids that there was a pool with a waterslide, so as soon as we were checked in and our bags unpacked that's where we headed.
There were waterfalls and music playing, a large pool with a water volleyball net, two spas and deck chairs everywhere that were shaded by umbrellas. There is no need to bring towels either as they are provided at the pool, and you can order poolside beverages and food too. While I made myself comfortable in a chair under an umbrella the kids headed for the waterslide where they were given life jackets and mats.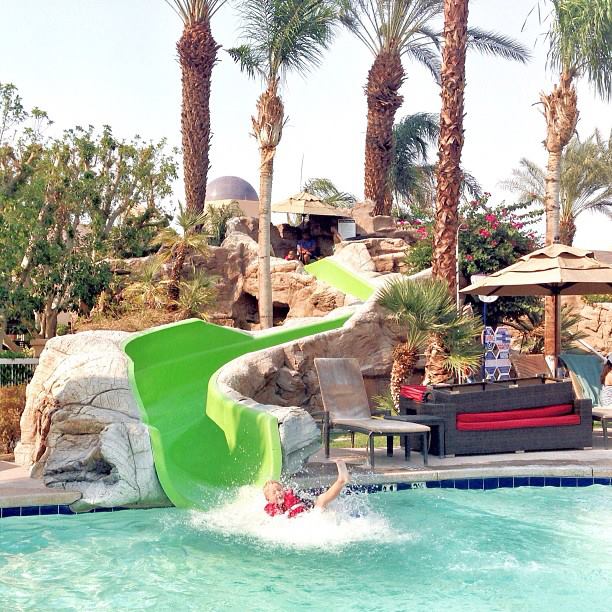 We headed back to the room to freshen up and dry them off, and then enjoyed a lovely dinner at the resorts Italian-inspired restaurant, Pinzimini.
Despite how elegant it appears, it's very kid-friendly. The staff was quick to bring out a kids menu, with an activity sheet and pencils to keep them entertained.
The kids enjoyed pizza and I ordered Salmone alla Griglia (grilled salmon, salsa verde, and grilled lemon with creamy risotto). It was delicious.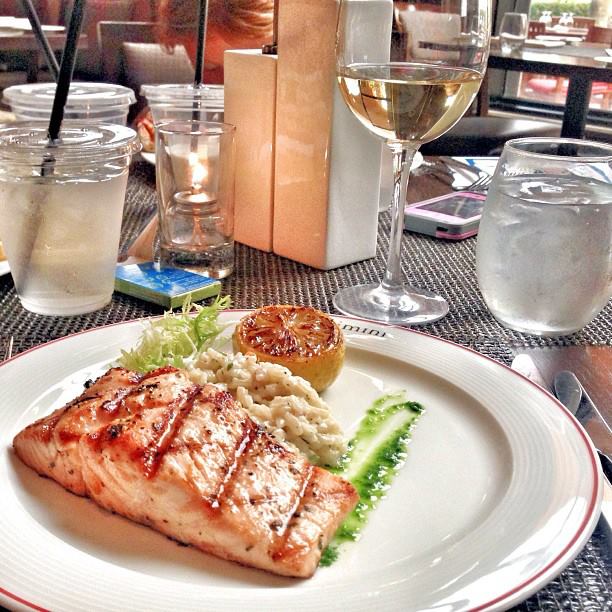 For dessert, the kids had ice cream and then helped me eat my Bombolini (Italian donuts with lemon curd and chocolate ganache).
I decided we needed a little exercise after all of that food, so we went on a short walk around the resort, which is absolutely beautiful at night. We then enjoyed a night swim in the pool, because night swimming is so much more fun than sleeping, right?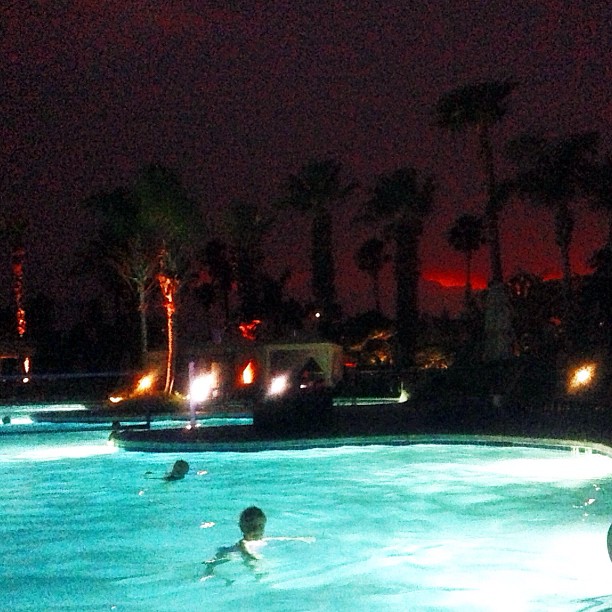 The kids slept very well that night.
How would you spend a weekend in California? Where would you go, and what would you do? Plan your next California weekend adventure with the help of Starwood.
You can view our adventures on Day 2 and Day 3, by clicking on the links.