These elephant and pig handmade felt paperclip bookmarks and printable speech bubbles are the perfect gift for kids who love Mo Willems Elephant and Piggie series, The Thank You Book.
Disclosure: The blog post was sponsored by Disney-Hyperion.
May is Thankorama Month thanks to Mo Willems and his release of the final book in the beloved Elephant & Piggie series, The Thank You Book.
With the school year coming to an end shortly, it's also the perfect time to thank those who have done so much for you throughout the school year including teachers, friends, and of course don't forget your favorite librarian.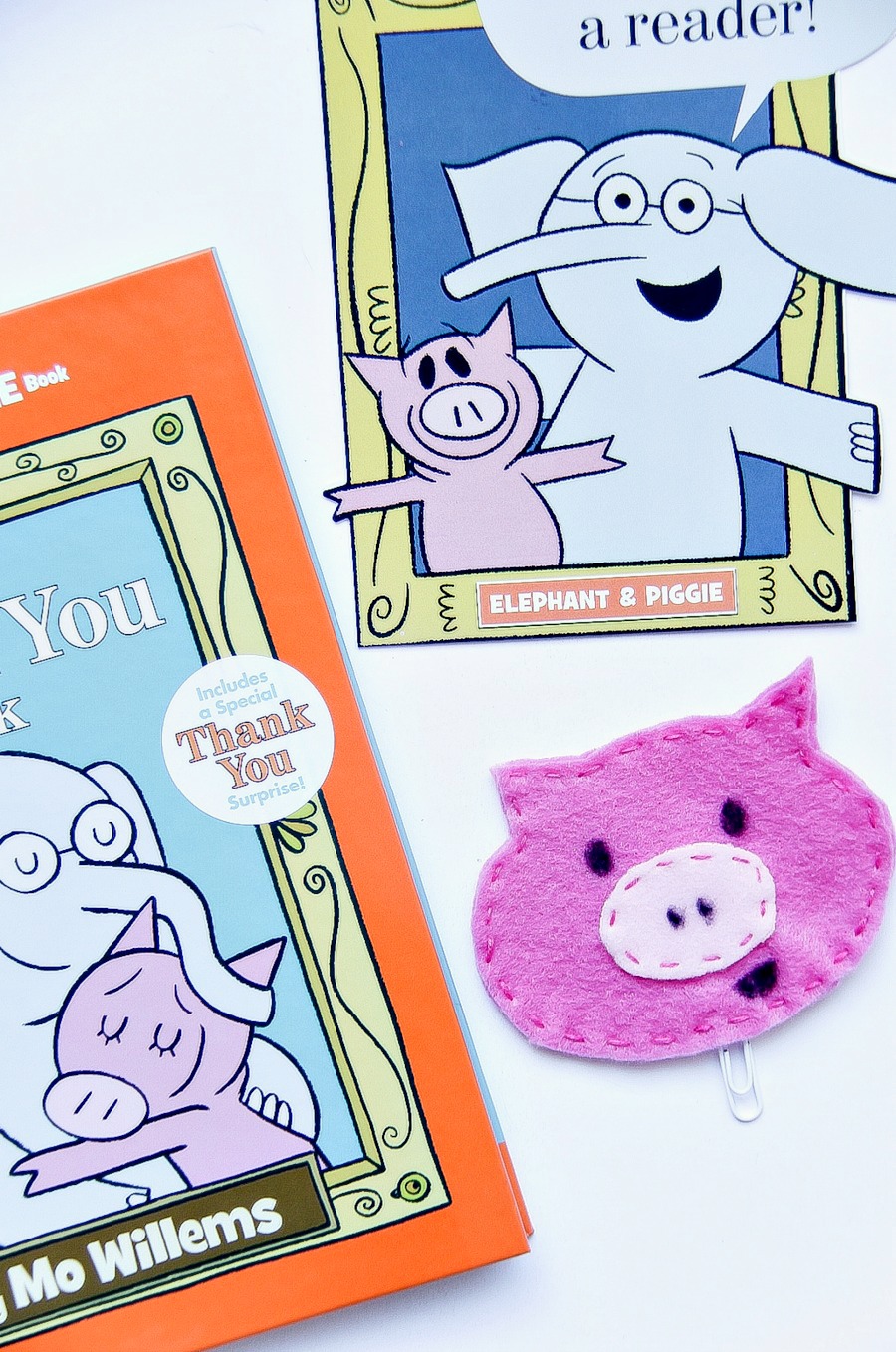 The Thank You Book is the perfect way to thank someone, it even comes with a little gift in the back, and paired with my homemade bookmarks makes it the perfect gift.
These bookmarks are fairly simple to make and require very few items.
What You Need To Make Elephant and Pig Bookmarks
Felt – pink (2 shades) for the pig, grey (2 shades) for the elephant. Note: stiff felt works better, but isn't essential.
Black Sharpie
Needle and thread
Paperclips
How To Make Elephant and Pig Bookmarks
As you can see below, I hand drew the pig and elephant images. So it really doesn't matter what you do, just keep it fairly basic.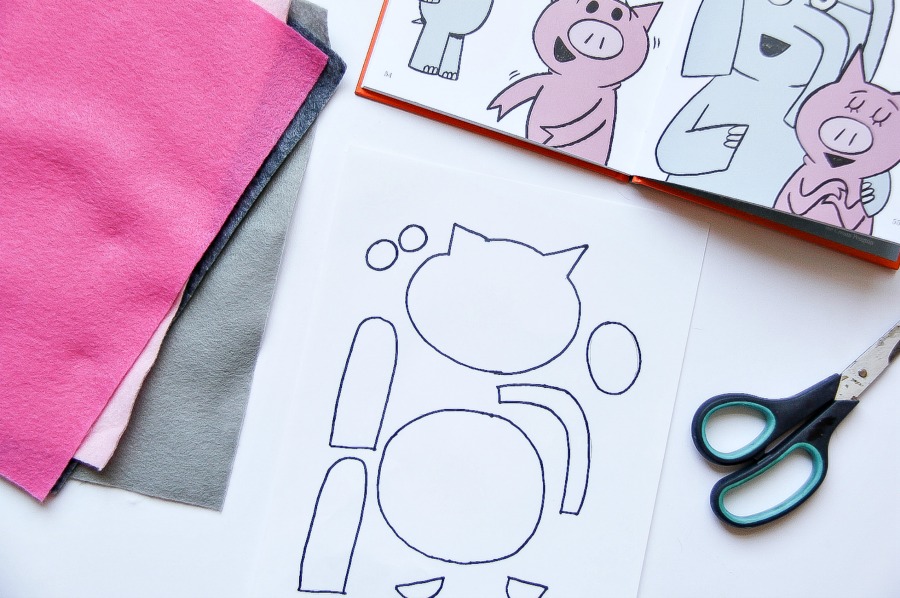 Cut the images out and pin them to the felt.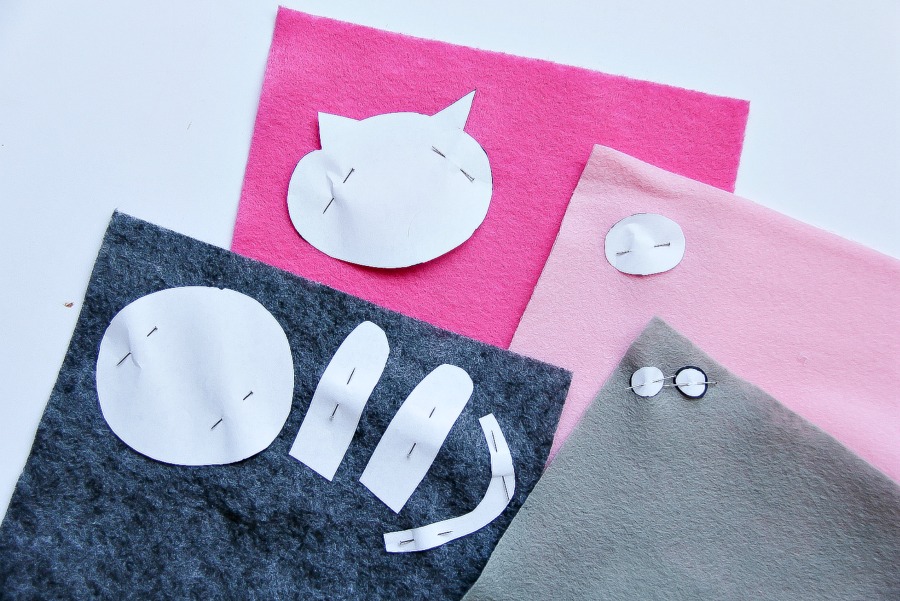 Cut those out too, allowing for too main head pieces, and two eyes and ears for the elephant.
Using a needle and thread start sewing each of the heads together, starting with facial features, and then sewing the back piece onto the front, and sewing a paperclip into the base of each.
Use the black Sharpie to draw on the remainder of the facial features.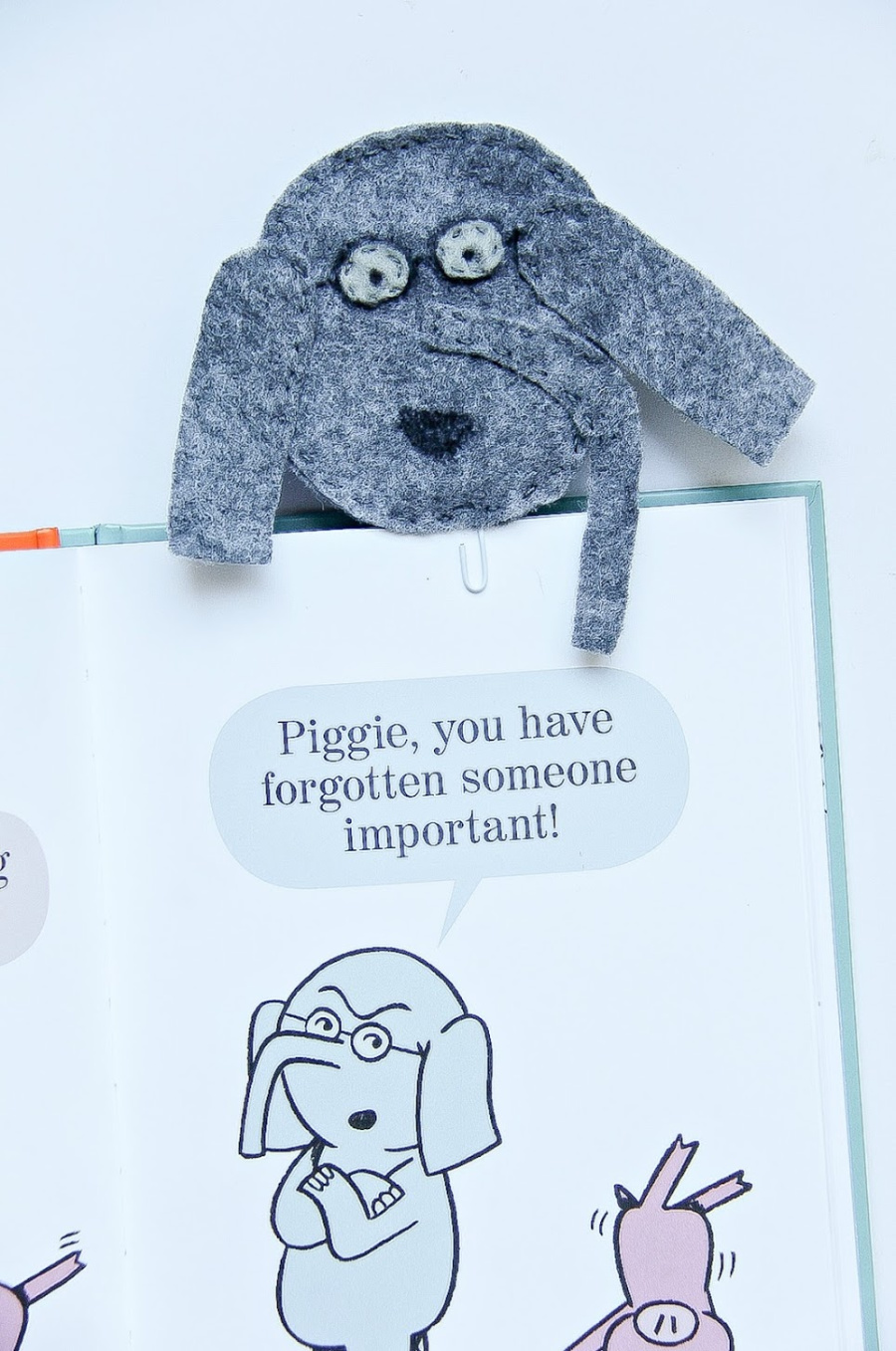 Here are some more ways you can thank someone with the gift of reading:
Donate books to your school or local library
Give this gift package to your kids along with a summer reading program form – check your local library, community center, Barnes and Noble and school to find out more about local summer reading programs available in your community

ABOUT MO WILLEMS
Mo Willems (www.pigeonpresents.com), a number one New York Times best-selling author and illustrator, has been awarded a Caldecott Honor on three occasions, for Don't Let the Pigeon Drive the Bus!, Knuffle Bunny: A Cautionary Tale, and Knuffle Bunny Too: A Case of Mistaken Identity. The celebrated Elephant & Piggie early-reader series has been awarded the Theodor Seuss Geisel Medal on two occasions (for There Is a Bird on Your Head! and Are You Ready to Play Outside?) as well as garnering five Geisel Honors (for We Are in a Book!, I Broke My Trunk!, Let's Go for a Drive!, A Big Guy Took My Ball! and Waiting Is Not Easy!).
THE THANK YOU BOOK
In stores May 3rd
Gerald is careful. Piggie is not.
Piggie cannot help smiling. Gerald can.
Gerald worries so that Piggie does not have to.
Gerald and Piggie are best friends.
In The Thank You Book!, Piggie wants to thank EVERYONE. But Gerald is worried Piggie will forget someone . . . someone important.
You can view the book trailer here:
Learn more about Mo Willems here:
ThankoRama.com | @DisneyHyperion and @The_Pigeon on Twitter | Instagram #ThankoRama
Pin this post for later: