These meatball appetizers with sriracha peanut sauce are perfect for entertaining at home.
Disclosure: This post was sponsored by Jones Creek Beef.
When looking for quick and easy meal ideas, but in particular foods that can be frozen, or leftovers used in other ways, meatballs are always a go to in our house.
The meatball recipe I'm sharing below I made as an appetizer with a spicy sriracha peanut sauce, but this same dish could be prepared with the sauce and meatballs over rice or noodles, or the meatballs without the sauce can be added to pasta dishes or soups.
How To Make Meatballs With Sriracha Peanut Sauce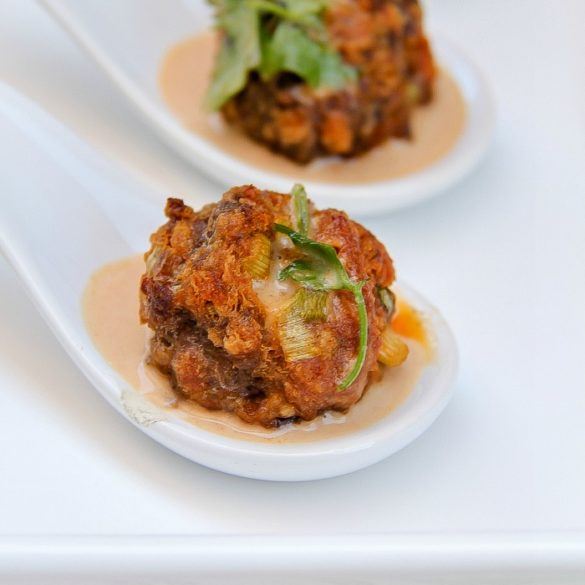 Ingredients
[ meatballs ]
1 lb ground beef
4 green onions
2 tbs coconut milk
1 egg
1 cup panko breadcrumbs
1 tbs red curry paste
1 tsp crushed ginger
1 tsp crushed garlic
1 tbs fish sauce
1/4 cup cilantro
[ peanut sauce ]
1/2 cup creamy peanut butter
coconut milk (remainder of can from meatballs)
1 tbs sesame oil
1 tsp crushed ginger
1/4 cup cilantro
3 tbs sriracha sauce
1 tbs brown sugar
Instructions
Preheat the oven too 400F and line a baking tray with parchment paper.
In a large bowl combine all of the ingredients for the meatballs.
Roll bite-sized meatballs and place them on the baking tray. Tip: I use a melon baller to make meatballs that are all the same size.
Place the tray in the oven for 20 minutes until meatballs are browned and cooked through.
Set aside for 5 minutes before serving.
While the meatballs are in the oven prepare the sauce by whisking all ingredients together in a bowl.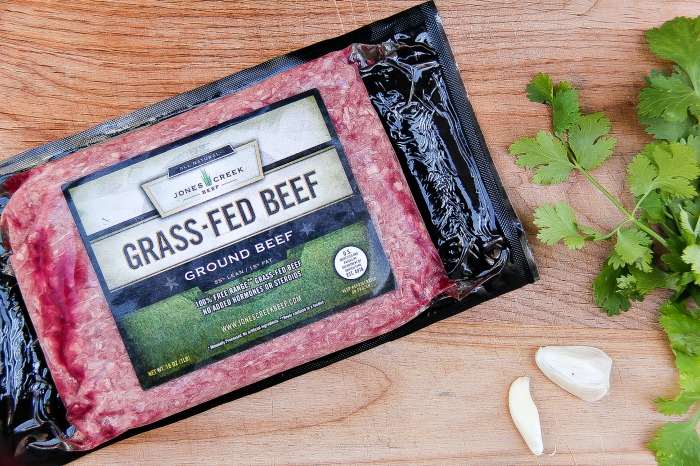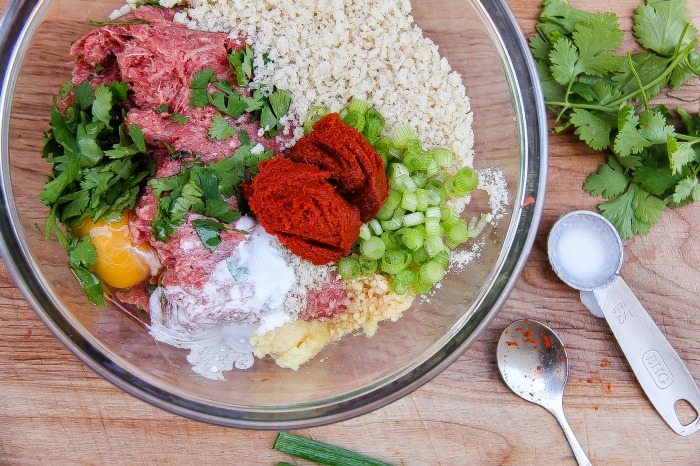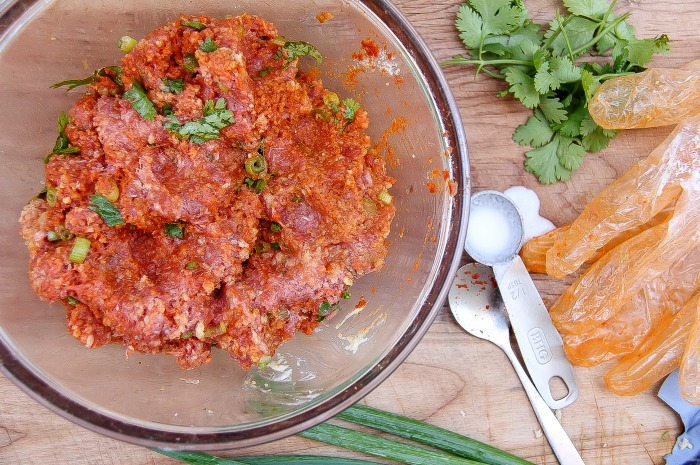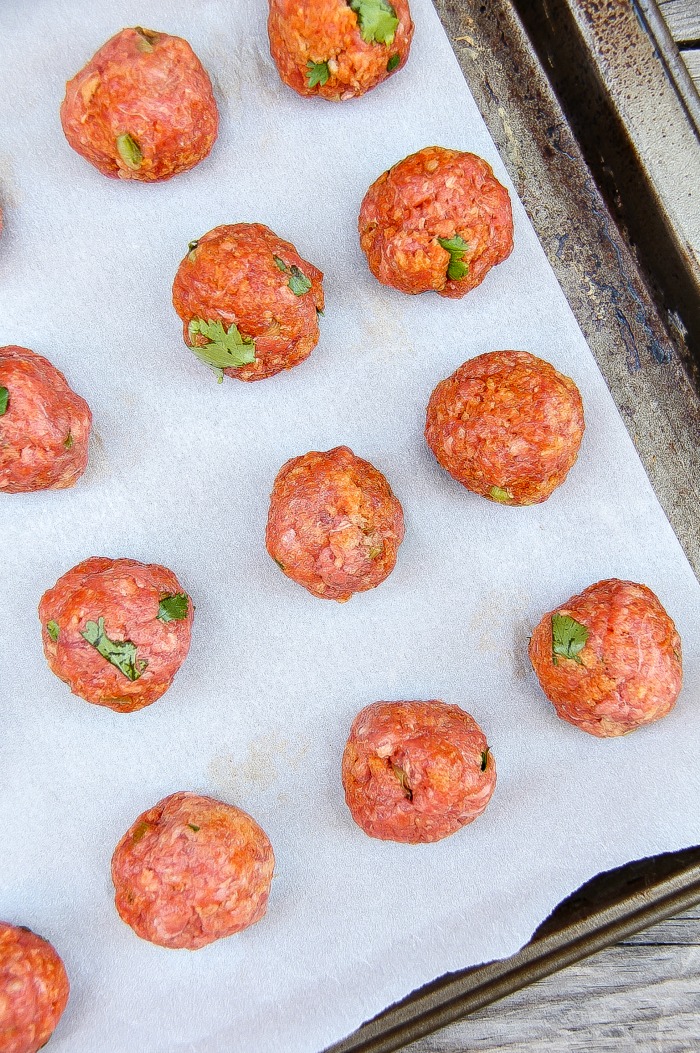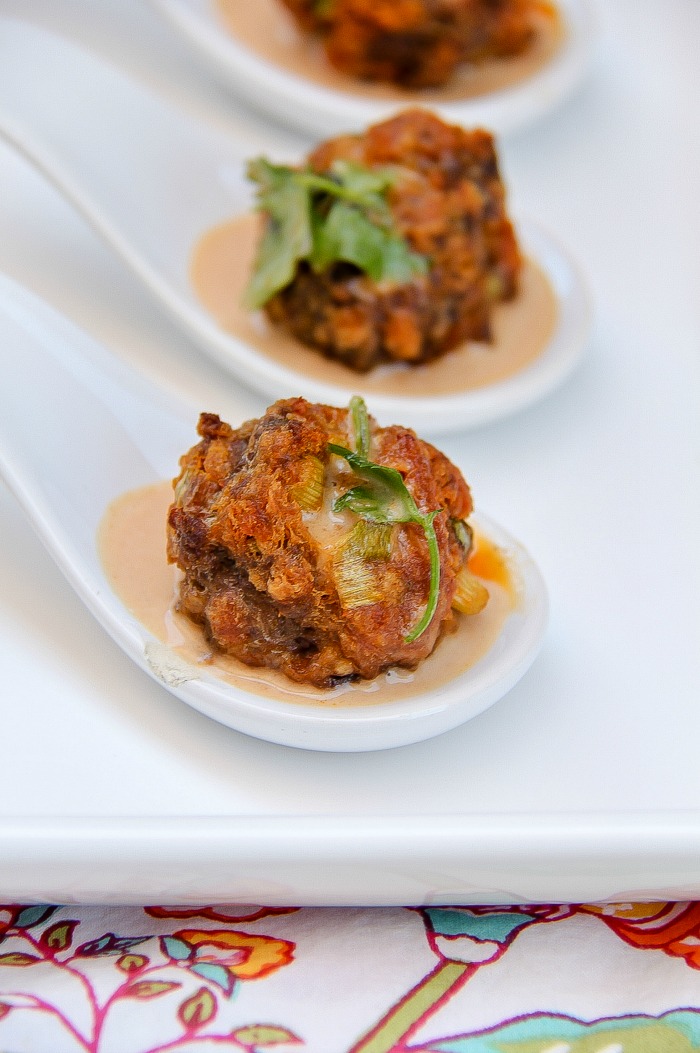 Learn more about all-natural, grass-fed Jones Creek Beef here:
Website | Facebook | Instagram | Pinterest
And to find a store that stocks Jones Creek Beef close to you, check out their store locator.
Pin this post for later: