Get the kids outdoors to pick fresh blueberries and gift them to their favorite teacher with this free printable.
We have just one week of school left here and then the kids are on summer vacation. I can't believe they are starting grade 4 in just a few short months. How can they be old enough to be in grade 4? I wish I could freeze time some days.
We put together these gifts for the teachers recently. The kids loved helping with these because they came straight from the heart and they were able to contribute instead of me doing most of the work. I took them to pick fresh blueberries at a local farm, we packaged them up to look all pretty and I created a printable card to pop into them.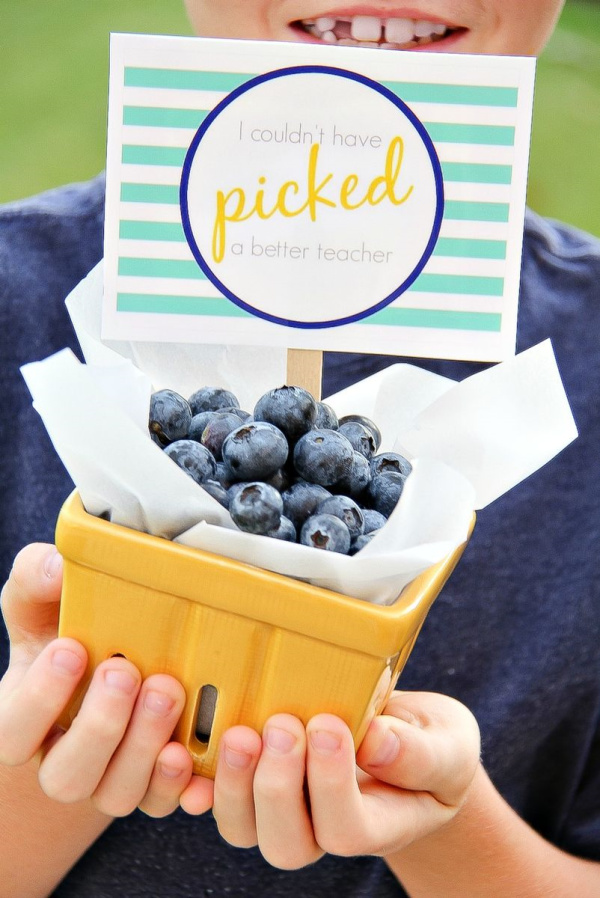 Note: This project was originally created for Hewlett Packard's MyPrintly website however that site is currently offline. You can still find some of the MyPrintly projects on the HP YouTube channel.
Our favorite local farm to pick fresh blueberries is the Temecula Berry Company, right here in Temecula. We love it because they also sell fresh blueberry muffins, have outdoor movie nights, and a little petting zoo where you can feed the animals.
It's a place I take the kids every year to pick fresh blueberries for home. On this visit though we decided to pick a punnet for the teacher and give it to them for teacher appreciation week. So I whipped up these fun printable cards and we found ceramic punnets at the craft store to pop them in.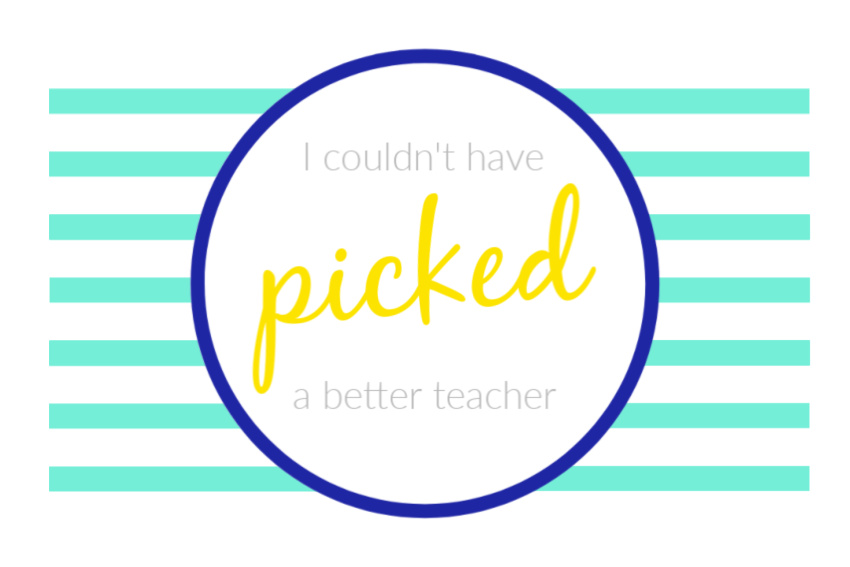 Please pin this post for later: