Are holes in your jeans getting too big? Use these tips to patch women's jeans with pretty lace to prevent them from tearing further.
Disclosure: I was selected for this opportunity as a member of Clever Girls and the content and opinions expressed here are all my own.
Remember recently when I posted a photo of my new Guess jeans?
I love the torn, worn look that's popular with jeans right now. It's really grown on me and I just can't seem to part with it.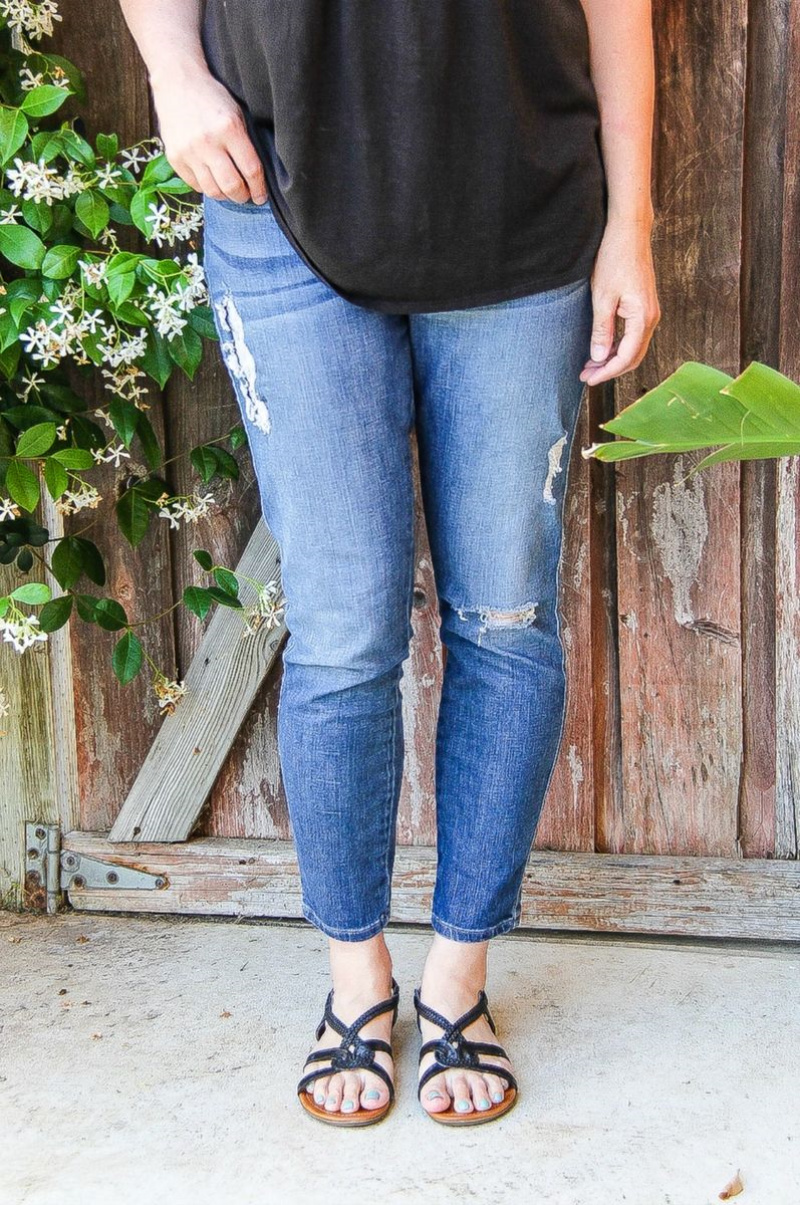 I absolutely LOVED these new jeans, BUT, when I sat down the hole at the top of my thigh would gape more than I liked. My biggest fear is it would tear and leave an even bigger hole while out. So I rifled through my fabric stash and found a vintage lace off-cut I had brought home from Australia a few years ago. My mum had been cleaning out her fabric and yarn stash and I couldn't stand seeing it being donated. Of course, I had to borrow a suitcase and bring most of it home with me. I knew it would come in handy someday.
My plan was to wear these jeans last week during a day tour of Temecula (San Diego's wine country). This quick fashion fix took 15 minutes before leaving the house.
How To Patch Holes In Women's Jeans
Turn the jeans inside out and cut a patch of lace large enough to fit over the hole you want to patch.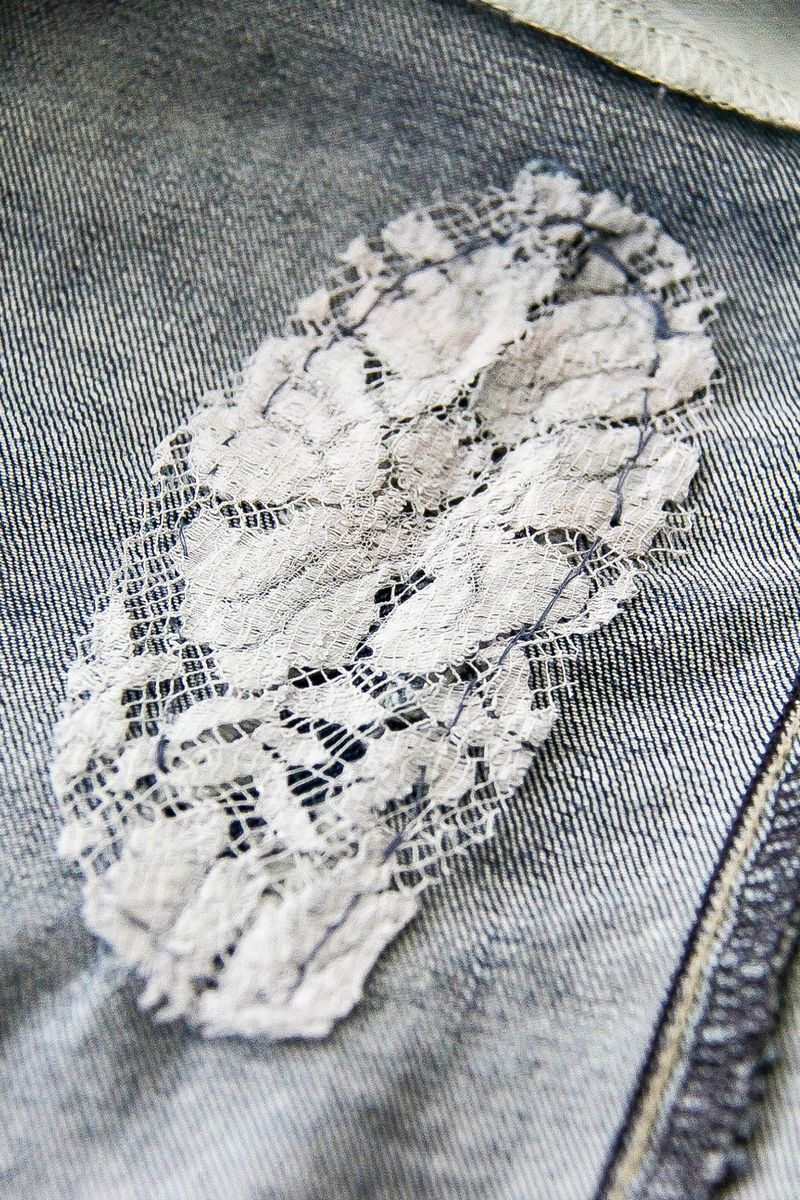 Using thread that's as close to the color of the jeans as you can get, hand-stitch the lace onto the jeans.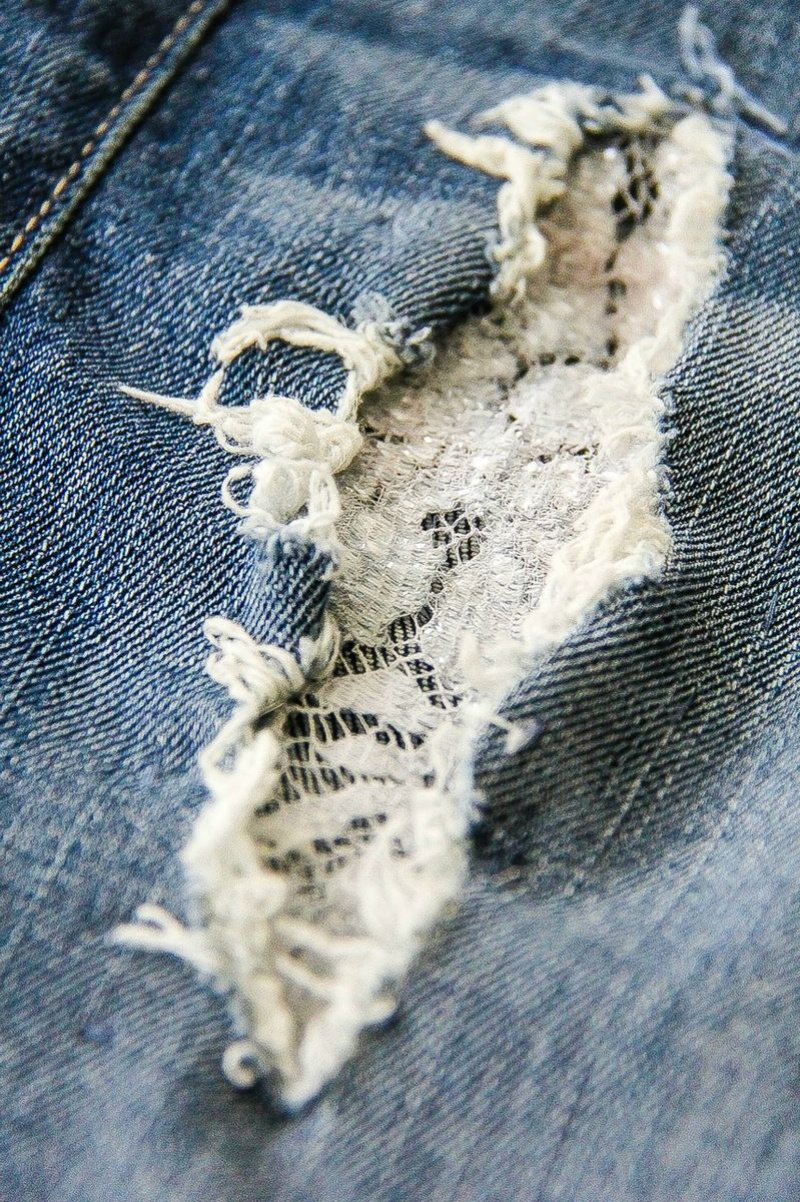 There you have it, a quick and easy fashion fix that takes minutes, and no more hole stretching or gaping.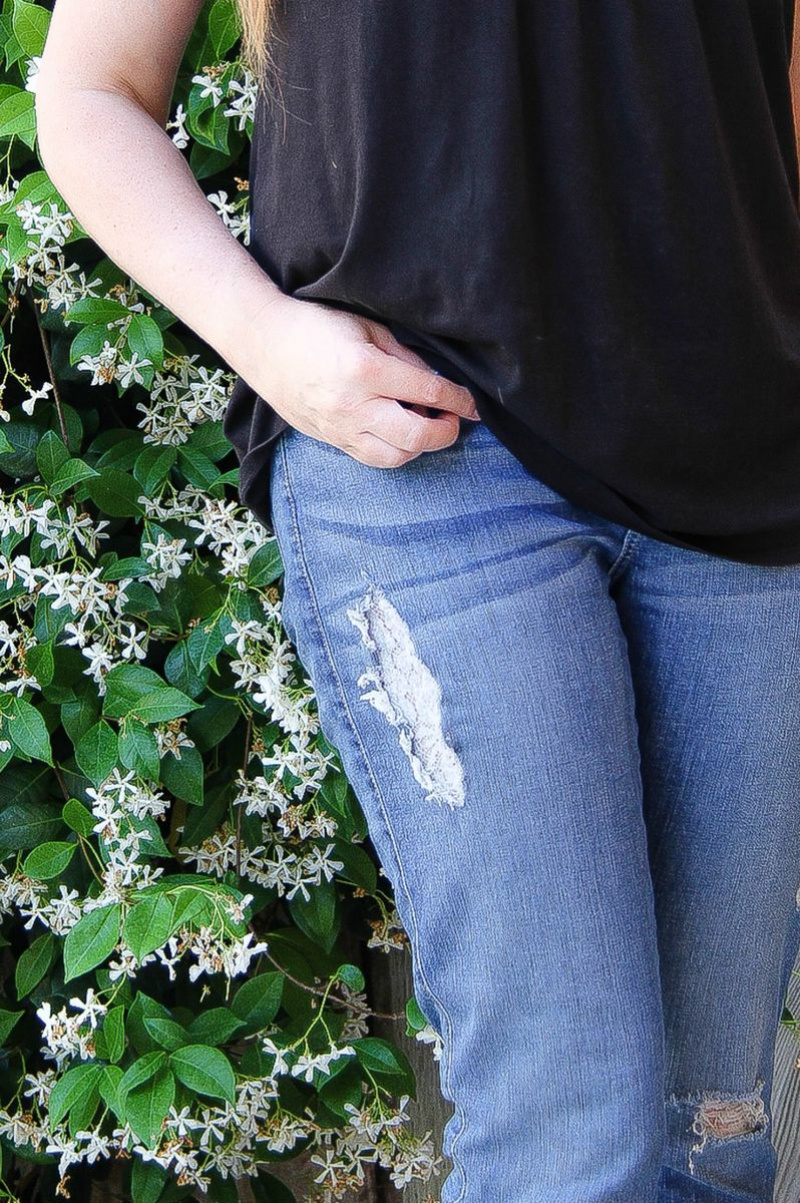 These jeans are great with my new REPORT Greenlyn sandals from Famous Footwear. This is the perfect outfit to wear when running errands and dropping the kids off at school.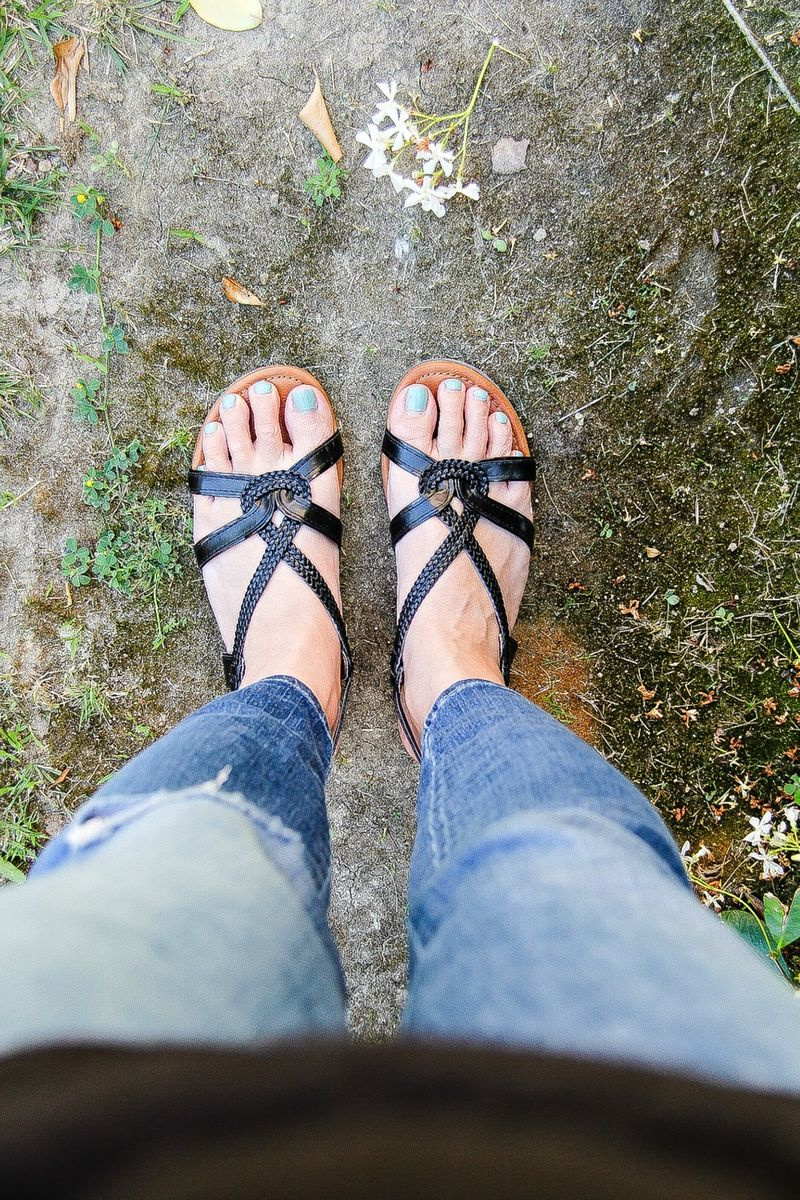 Have you seen the Famous Footwear #ohsofamous style gallery? It's a fun place for inspiration and to see what others are wearing. Don't forget to share your own #ohsofamous moments on social media.
Please pin this post for later: