Document your road trip activities from the road with these simple tips and the HP Sprocket printer.
All too often we go on vacation with our families and the photos end up being trapped on our phone, camera, or computer FOREVER! We have good intentions of printing them, framing a few, and making scrapbooks, but sometimes life gets in the way and we forget. Well, we found a way to print on-the-go thanks to HP's Sprocket printer while we were on our road trip over summer break.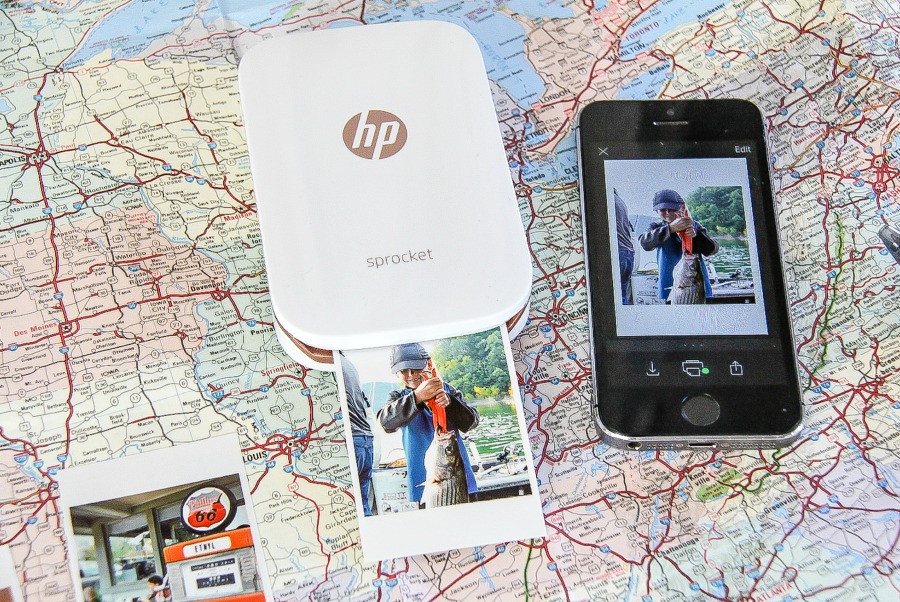 Note: This project was originally created for Hewlett Packard's MyPrintly website however that site has been taken offline. You can still view some of the MyPrintly projects on the HP YouTube channel. You can view the video for this project below. 
We recently went on an epic road trip from California to Kentucky, and back again.
I wanted to be able to document a lot of our memories along the way and keep them for the kids to look back on later. It's all too easy to take a million photos, save them to your computer or device, and then just forget about them. So, if you remember my post about 'Surprise Road Trip Travel Bags For Kids' then you would have seen that I included an HP Sprocket in their travel bag along with maps that we had picked up from our local AAA store.
Along our route I had found lots of places to stop using the Roadside America app, which is perfect to find  off-the-beaten-path touristy attractions, and I thought would be perfect for the kids to keep memories of. So, as we went along our way, I had the kids take photos, print them on the HP Sprocket, and then stick them onto our travel map. We've now rolled our map up and popped it away for the moment, but as we travel to new places we will continue filling our map, and then one day frame it and put it on the wall to remember all of our fun family adventures.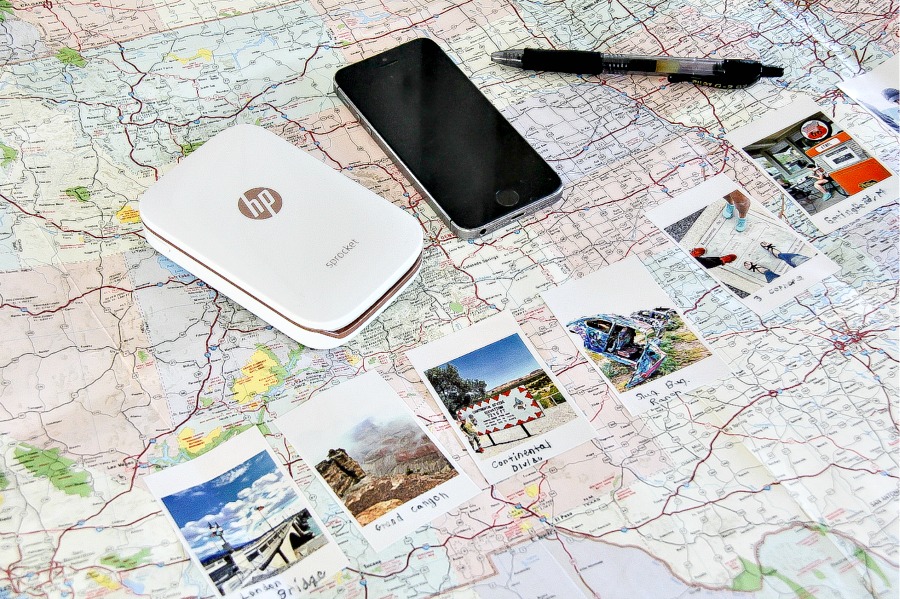 What You Need To Make A Map of Your Road Trip Adventures
Map
HP Sprocket
HP Zink Photo Paper
Pen
Cell phone
How To Make a Map of Your Road Trip Adventures
You can see from the images below, and more importantly the video I created at the bottom of this post that the HP Sprocket can be used anywhere you have wi-fi. You simply need download the HP Sprocket app to your phone, then you can print photos directly from social media or your camera roll. Create a frame on them if you'd like, or print them in portrait to fill the page. I liked having a border around mine though so the kids could write where we were at the time the shot was taken. The photos print very quickly and the photo paper is sticky-backed, so just peel and stick straight onto the map – my video below shows just how quick and easy this is to use.
Take a photo …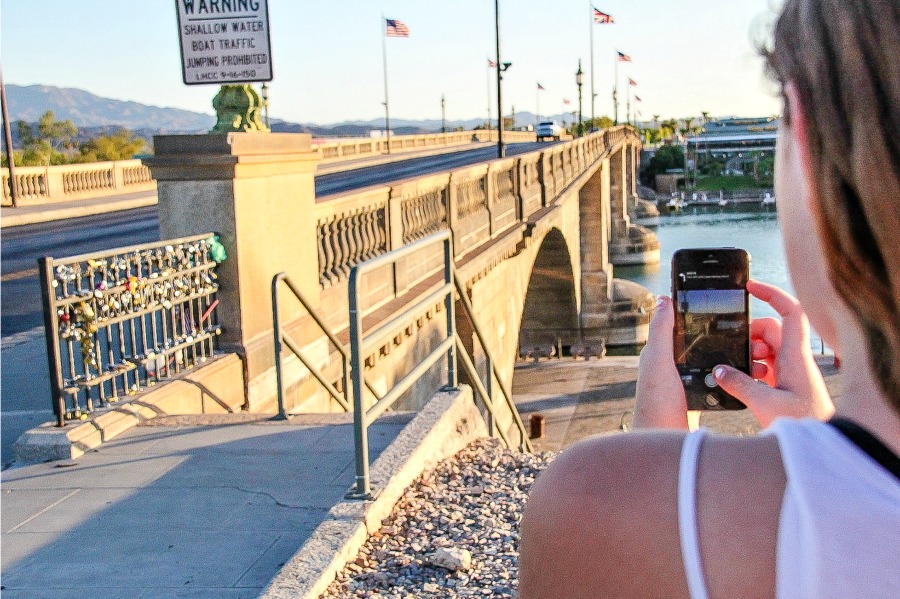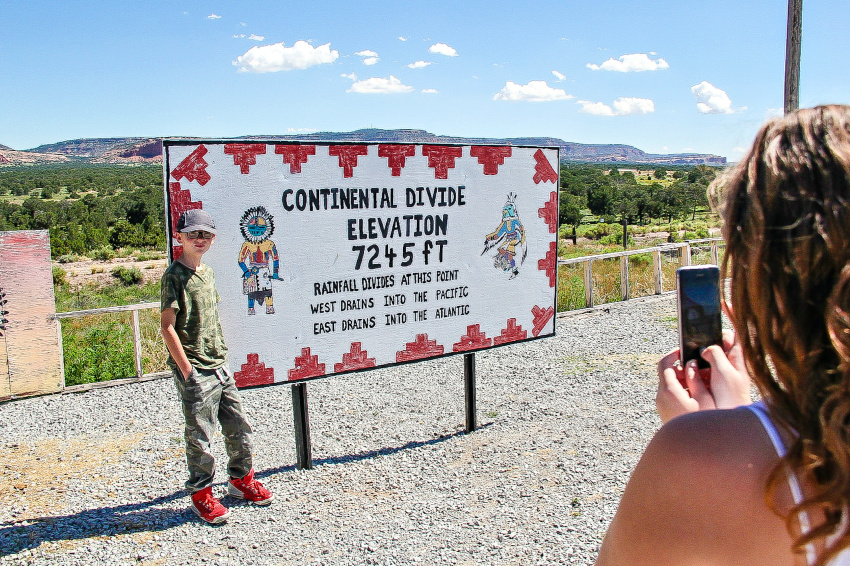 Edit the photo if you like, and then either keep on your camera roll, or send to social media. Open the HP Sprocket App and authorize it to access your camera roll or social media account, and click the print button. It's that easy.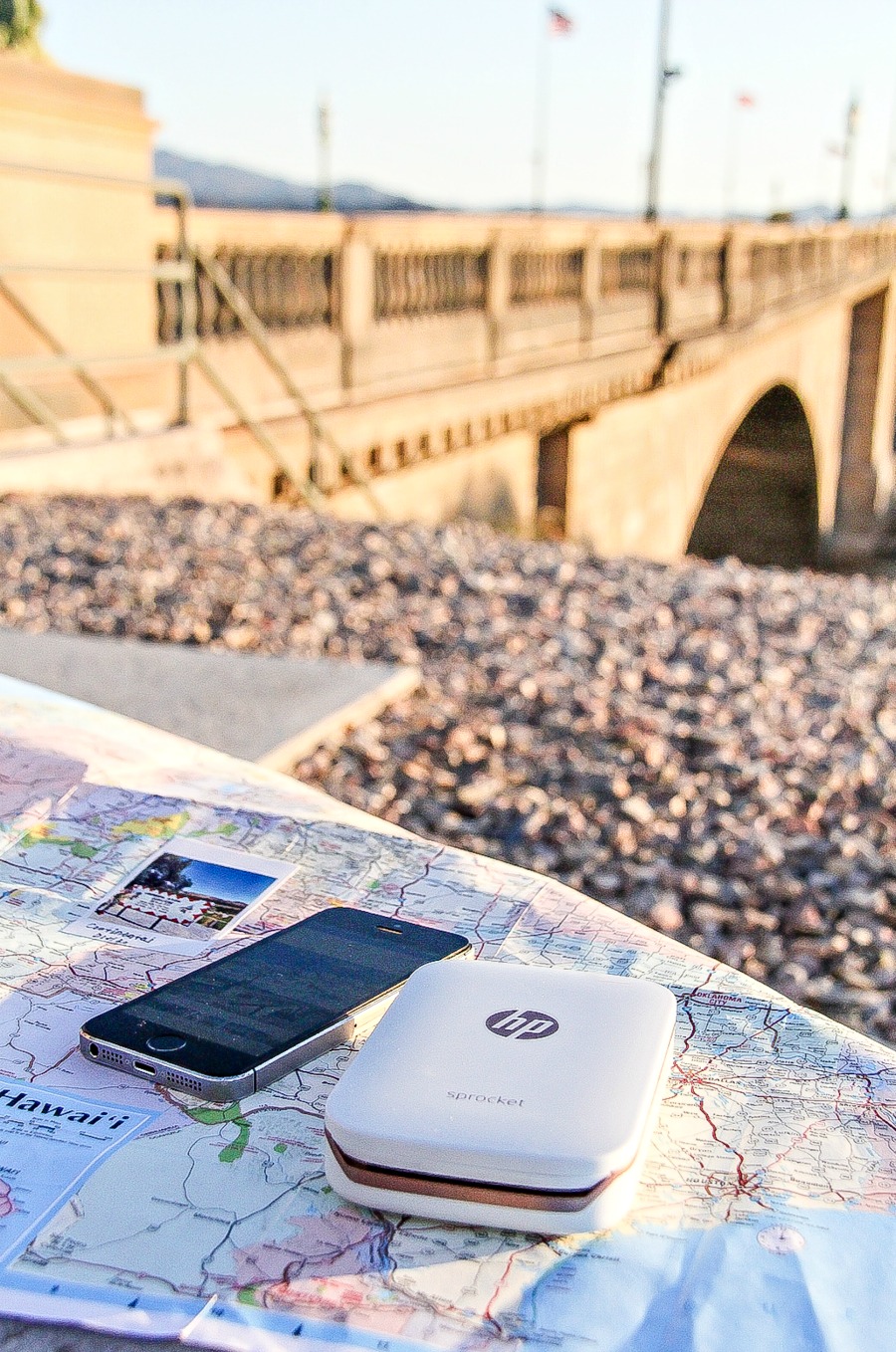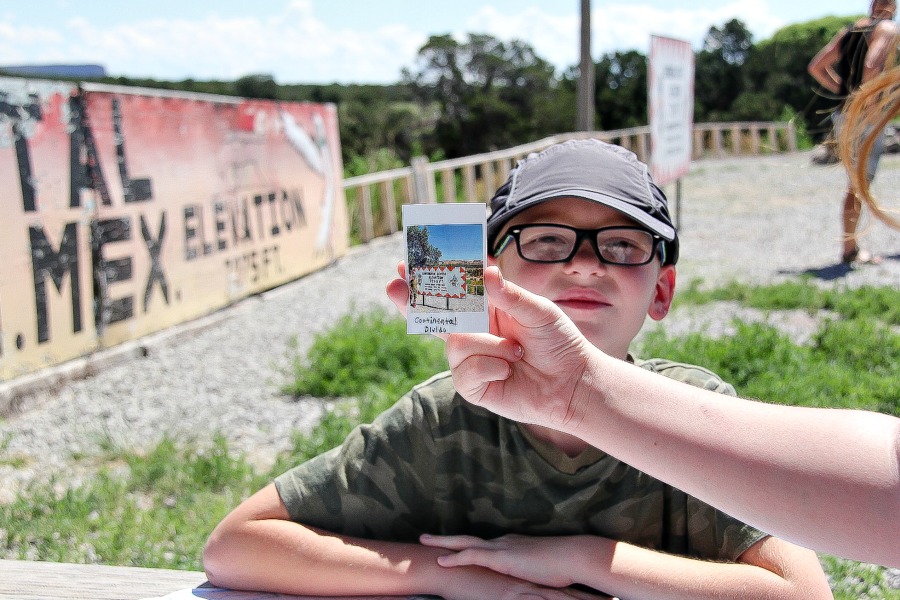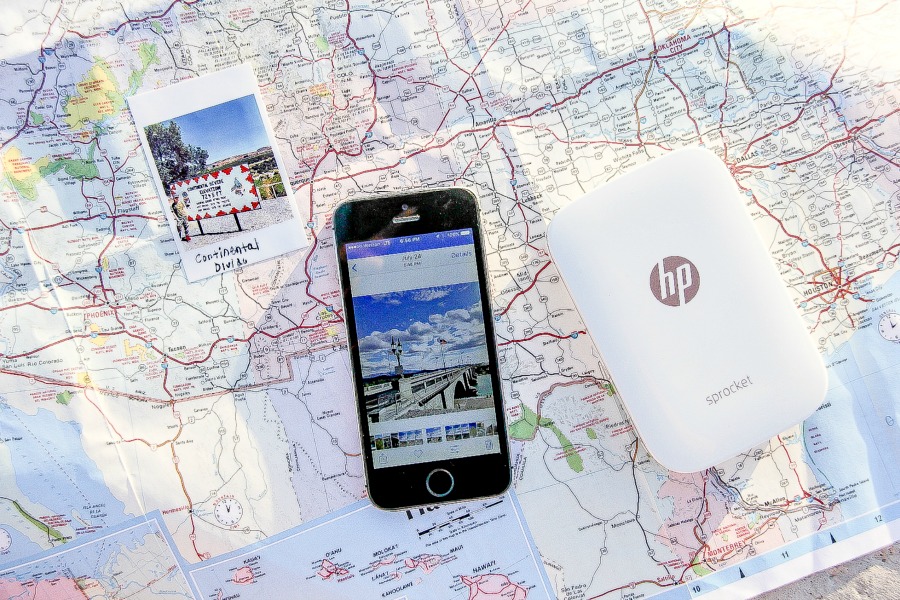 Keep snapping, printing, and sticking your way across the country (or the world) until you've filled your maps with fun adventures.
Please pin this post for later: