Dessert for breakfast? Yes, please! These s'mores breakfast parfaits are made with Nutella, shredded wheat cereal, yogurt, and coconut.
Disclosure: This shop has been compensated by Collective Bias, Inc. and its advertiser. All opinions are mine alone. #PerfectionWithPost #CerealAnytime #CollectiveBias
If you can have breakfast for dinner, then you can most definitely have dessert for breakfast.
These s'mores breakfast parfaits are perfect for special days, brunch with family and friends, or just because you want something extra delicious in the morning. Go ahead and treat yo self.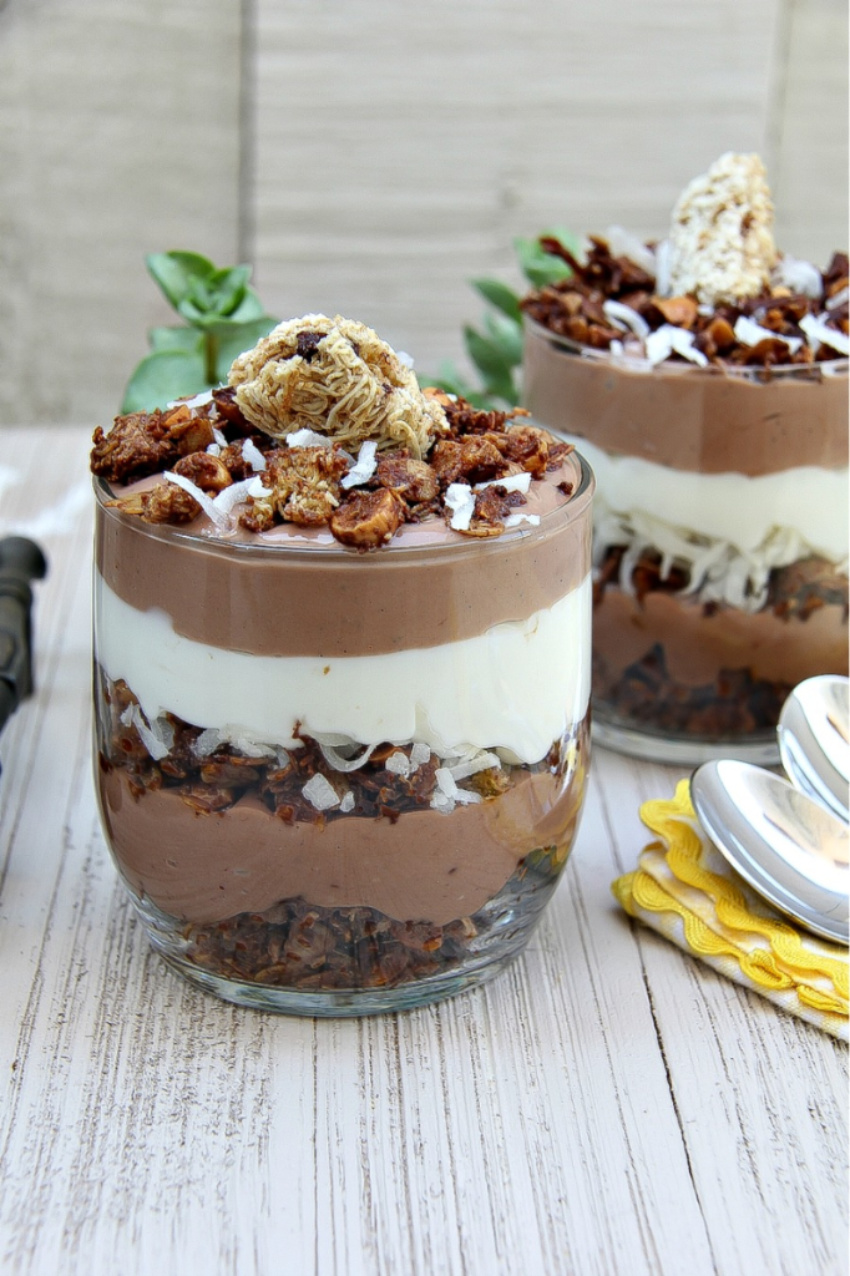 S'mores breakfast parfait
Ingredients
For the granola
1/3 cup rolled oats (not the instant kind)
1/4 cup roughly chopped hazelnuts
1/4 cup roughly chopped
Shredded Wheat Frosted S'mores Bites
2 tbs coconut flakes
1 tbs coconut oil
1 tbs hazelnut spread
For the parfait
Homemade granola (using recipe above, divided in half)
8oz vanilla yogurt
8oz coconut yogurt
2 tbs Hazelnut spread
Coconut flakes
Shredded Wheat Frosted S'mores Bites
Instructions
Preheat the oven to 275F and line a baking tray with parchment paper.
Combine all of the ingredients for the granola in a bowl and then spread onto the parchment paper.
Bake for 15 minutes, mix with a spoon a little, then spread it out again, and bake for a further 15 minutes.
During the last 10 minutes pop a few of the Shredded Wheat Frosted S'mores Bites onto the baking tray too.
Set the granola aside to cool completely before using or storing. If using straight away divide it in half.
Place about 3/4 of the mix into the bottom of each glass leaving the last bit for topping at the end.
Combine the vanilla yogurt and hazelnut spread in a bowl, again divide into 4 parts.
Spoon one part into each of the glasses, then top with a little more granola, coconut yogurt, and coconut flakes. Add one more layer of the hazelnut yogurt mixture, and then top once more with granola and coconut.
Top with Shredded Wheat Frosted S'mores Bites.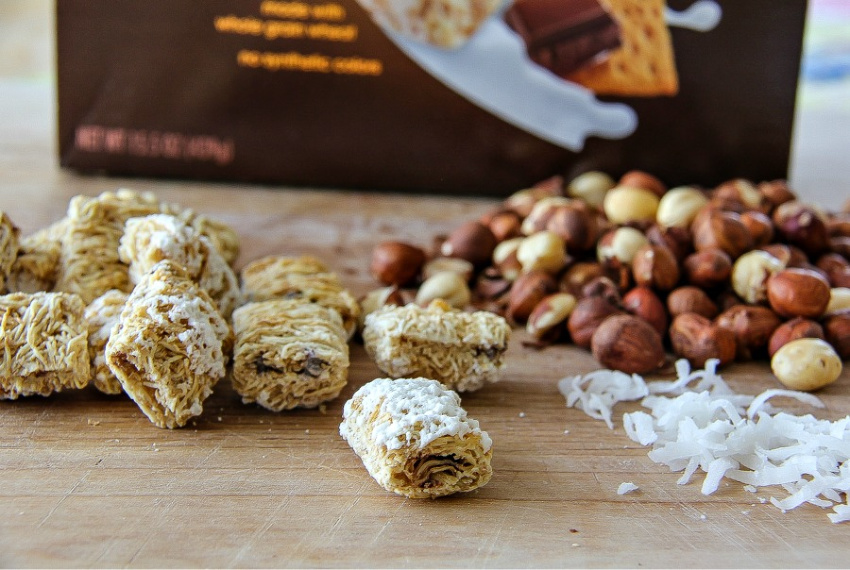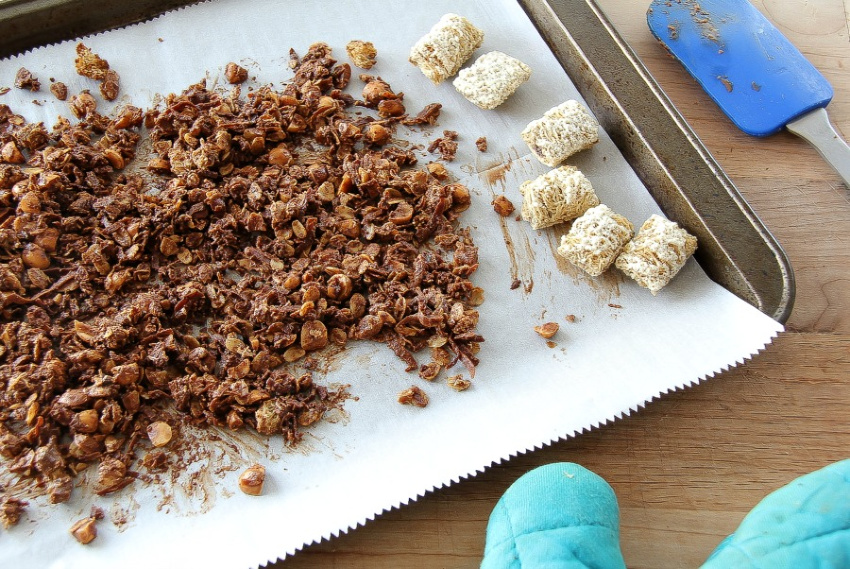 Tip: You can make the granola ahead of time and store it in the freezer. Double (or triple) the recipe and layer it between sheets of parchment paper once it's completely cool in an airtight container for freezing.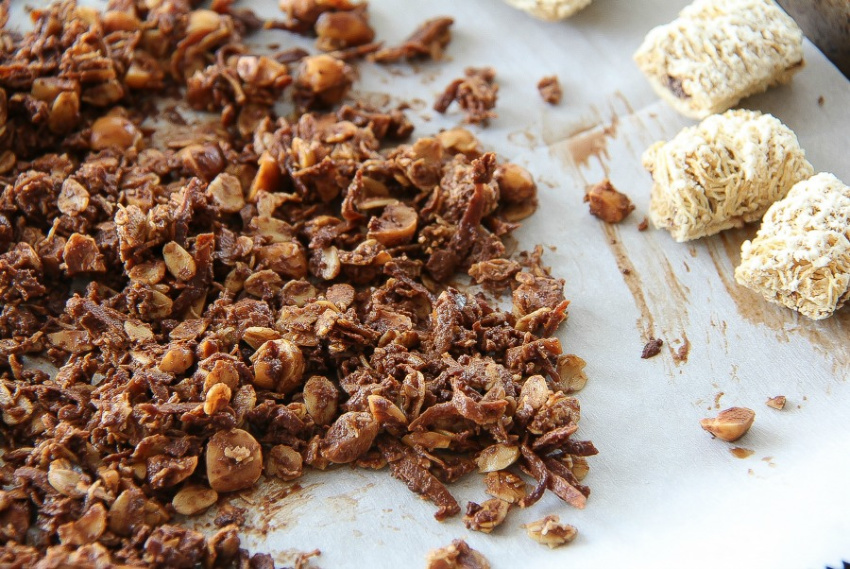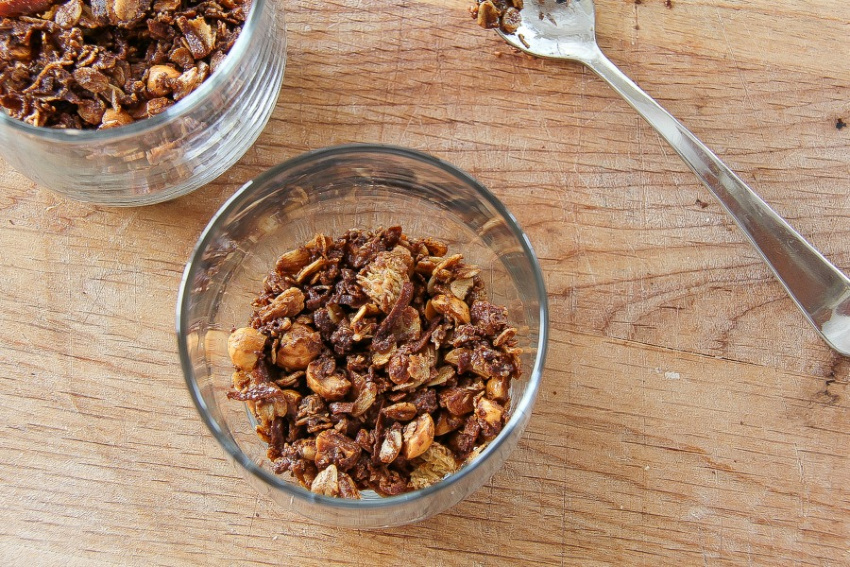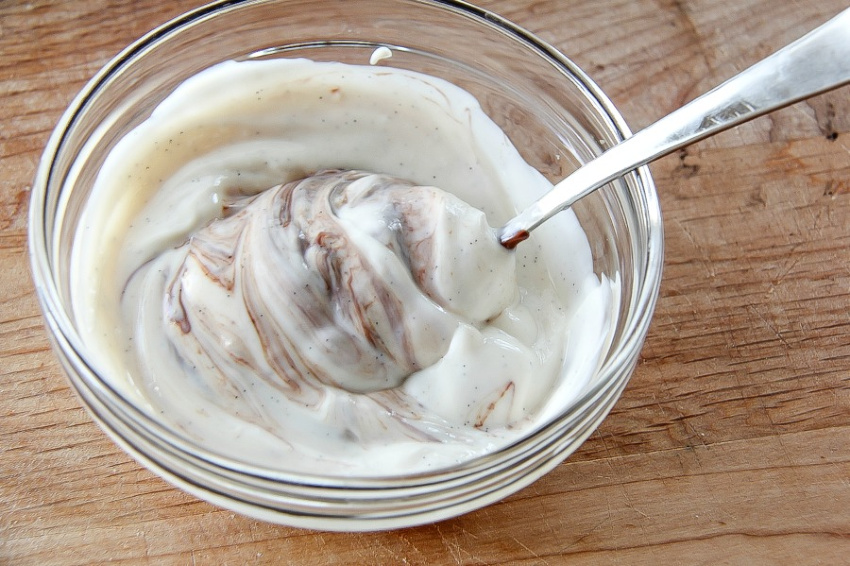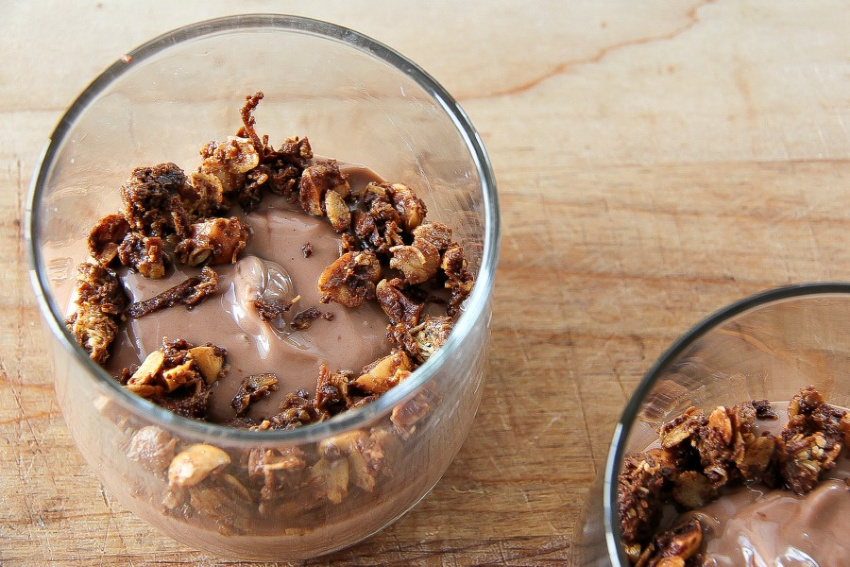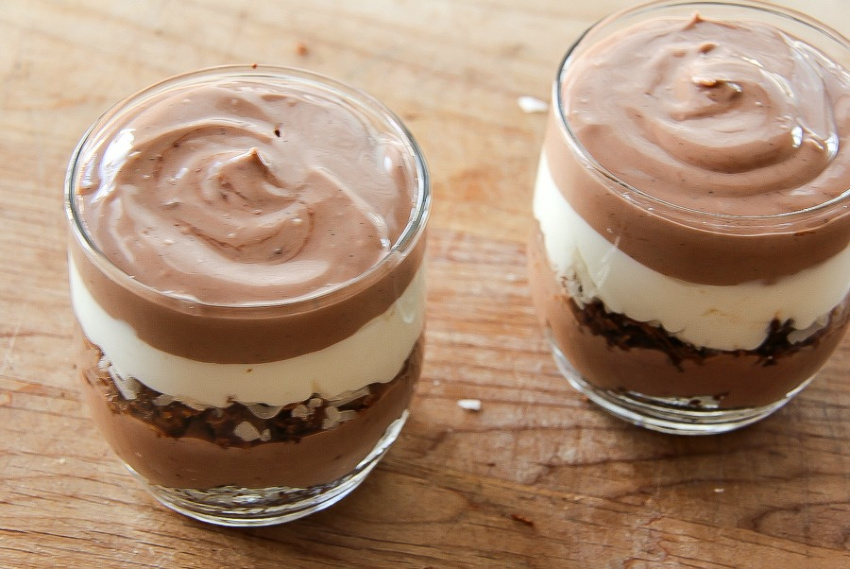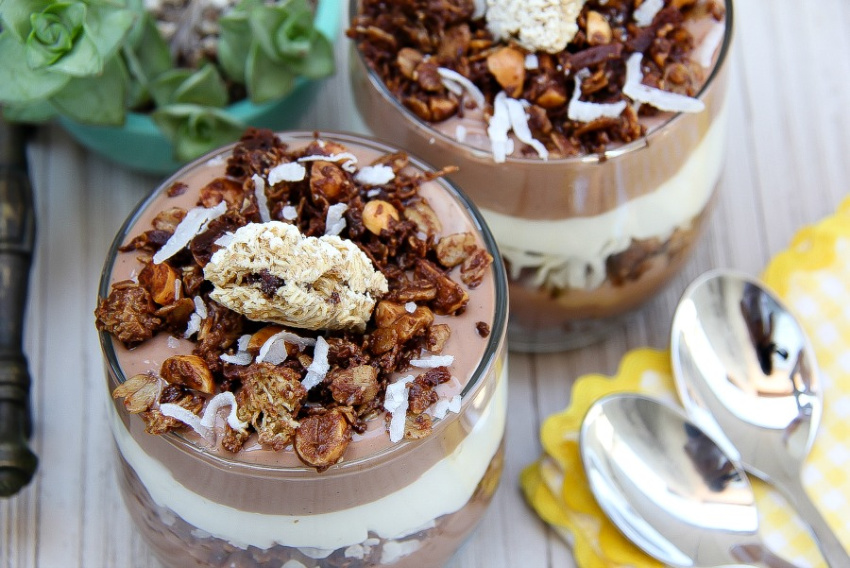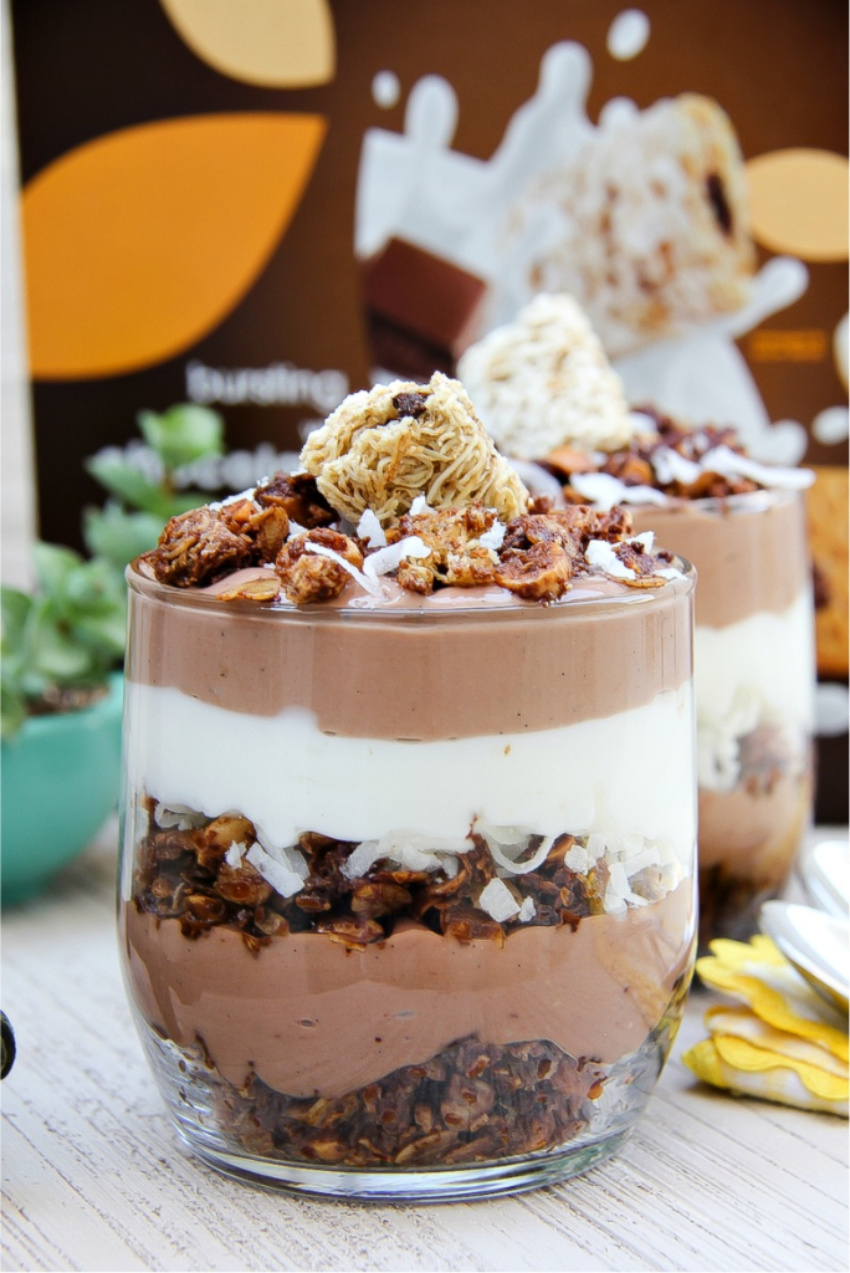 Look for the new Post Shredded Wheat Varieties with bold new flavors at a Walmart store near you! They are perfect for the whole family with delicious flavors and go beyond breakfast. The Shredded Wheat Frosted S'mores Bites have delicious s'mores frosting with a burst of real chocolate in the middle. The toasty taste of your favorite campfire treat with the wholesomeness of 100% whole grain shredded wheat.
The three varieties are:
Shredded Wheat Frosted S'mores Bites
Shredded Wheat Frosted Mixed Berry
Shredded Wheat Frosted Cinnamon Roll
Create your own parfait using your favorite flavor.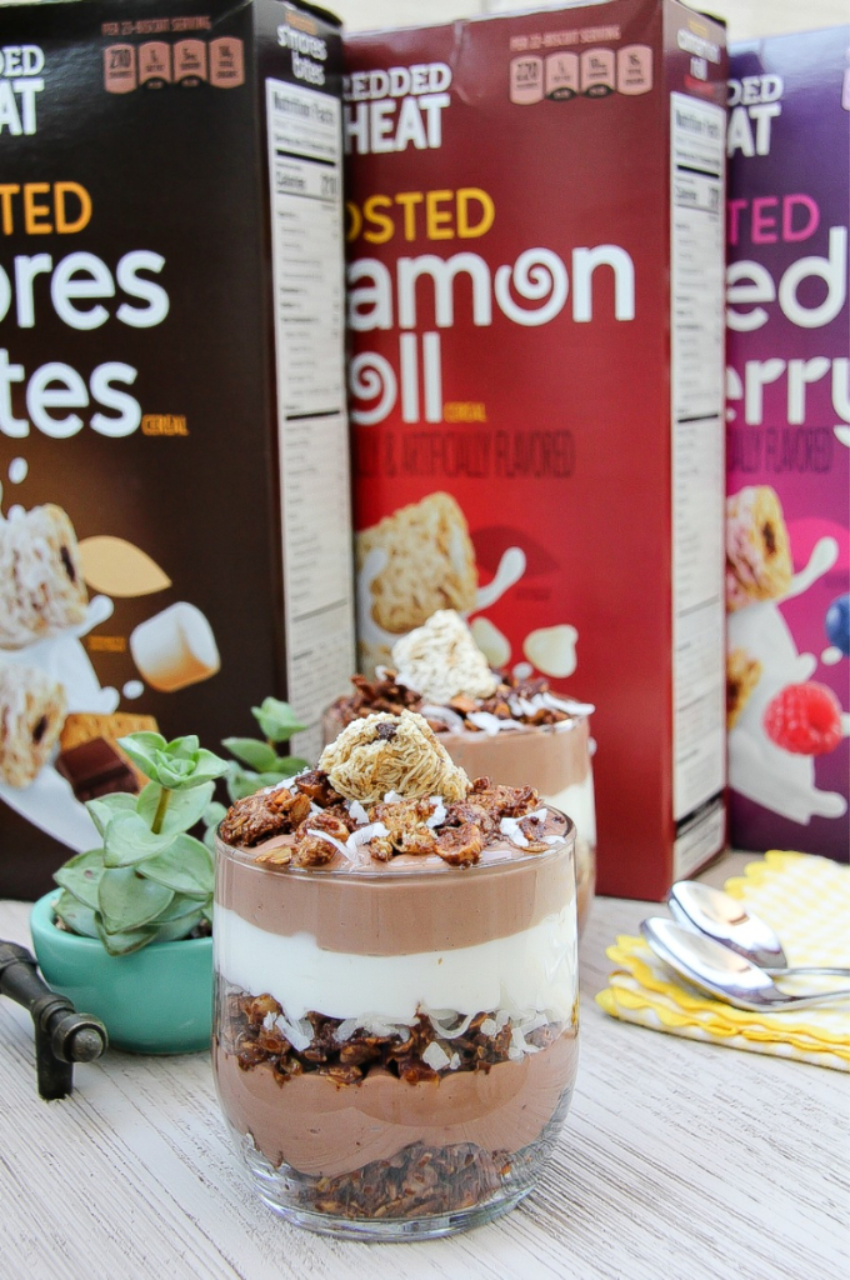 More weekend breakfast ideas
Do you want more yummy breakfast ideas? You will love all of these too:
Pin this post for later