This elegant peanut butter mousse graveyard Halloween dessert is sure to be a hit at your Halloween party this year. It's easy to make too.
Disclosure: This shop has been compensated by Collective Bias, Inc. and its advertiser. All opinions are mine alone. #SpreadTheMagic #CollectiveBias
Halloween is my favorite holiday. Sure, I love Christmas with the stockings hanging above the fireplace, and the family togetherness, but there's just something about Halloween. It's the decorating, the dressing up, the trick-or-treating, the theme park shenanigans, and of course the food.
I'm thinking this year I might go more glam Halloween, with a lot of black and silver, candles, and glittery pumpkins.
This means the food needs to be more glam too – so there will be no dead man meatloaf.
This decadent peanut butter mousse cup is rich, absolutely delicious, and so easy to make.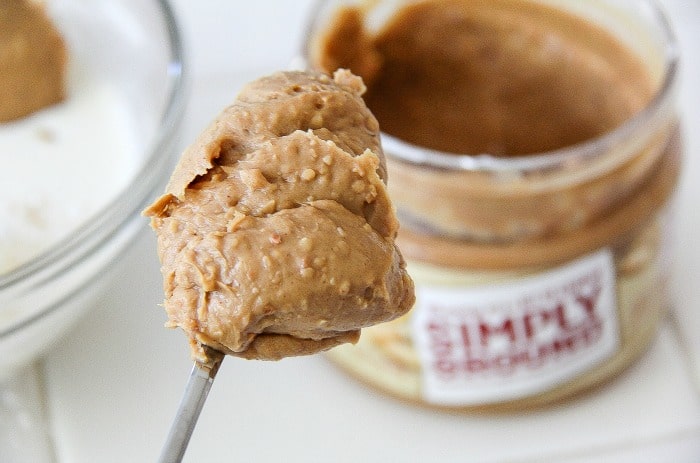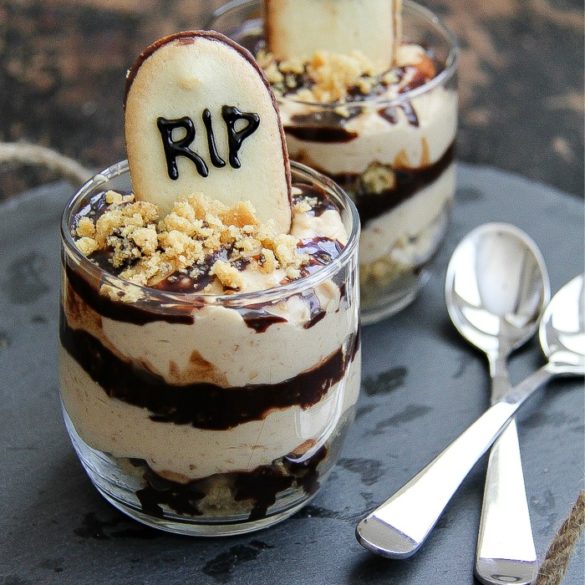 Ingredients
1 cup heavy whipping cream
2 heaped tablespoons cream cheese
2 tbs powdered sugar
1 tsp vanilla
pinch of salt
chocolate chip cookies
chocolate fudge sauce
cookies and black icing to make the gravestones
Instructions
In a bowl blend together the peanut butter, cream, cream cheese, vanilla, powdered sugar, and salt. Add only half the cream to begin with so it doesn't splash, and then once your ingredients are blended add the other half. 
In a second bowl break up the chocolate chip cookies - you will need two cookies per cup. 
Put half of the cookies into the bottom of the cup.
Top with peanut butter mousse, and then drizzle chocolate sauce over the top.
Repeat these steps so you have two layers of cookies, peanut butter mousse, and chocolate sauce.
Next, use the black icing to make the gravestone.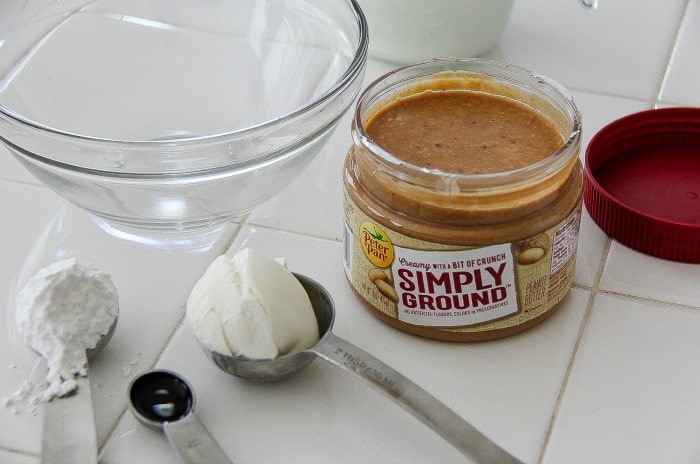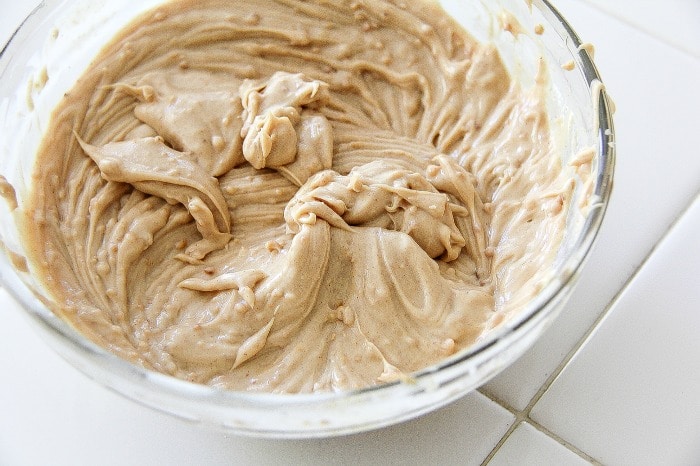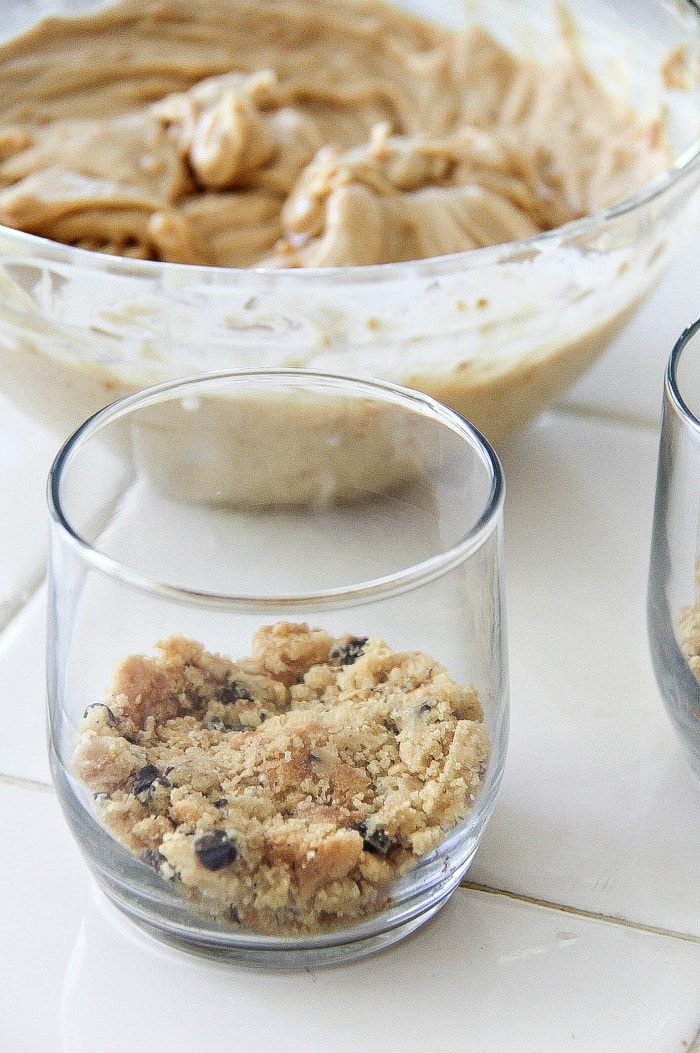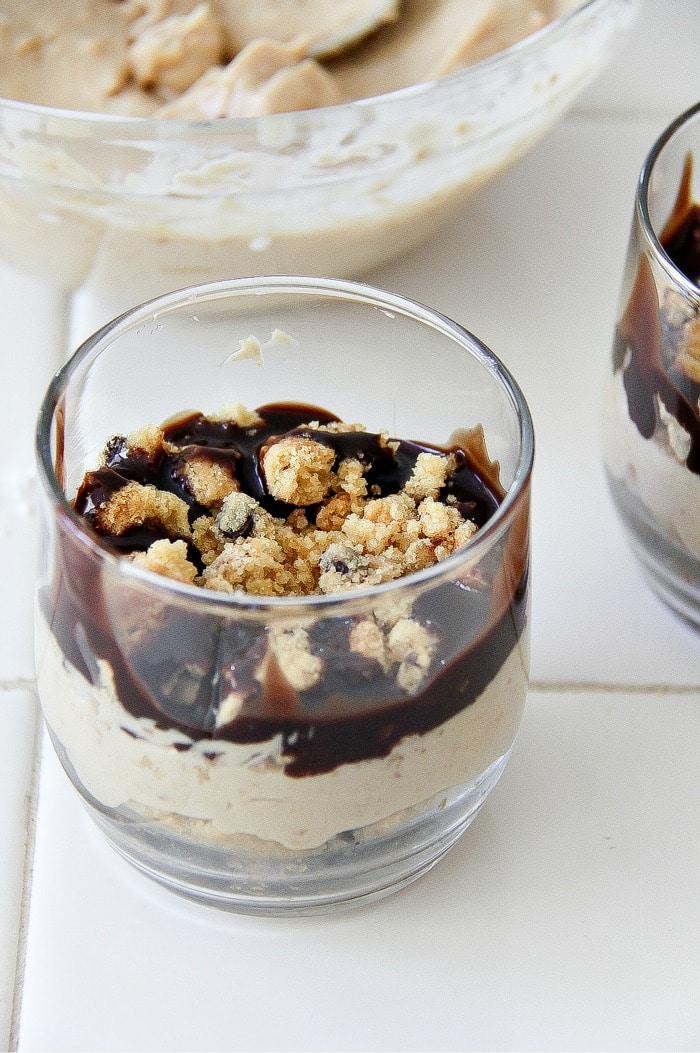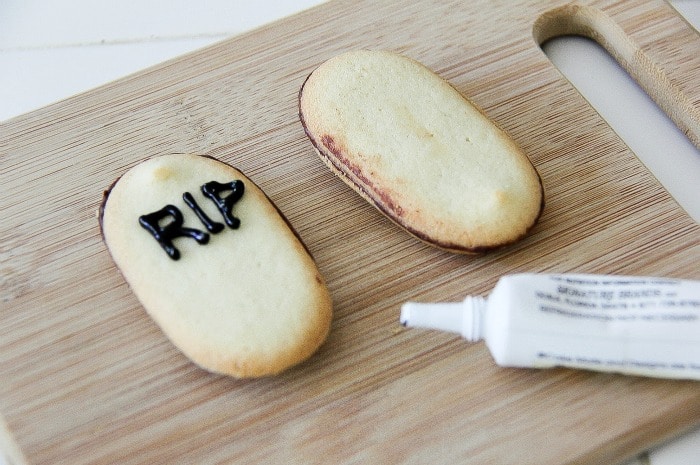 Pop the gravestone into the peanut butter mousse cup and enjoy!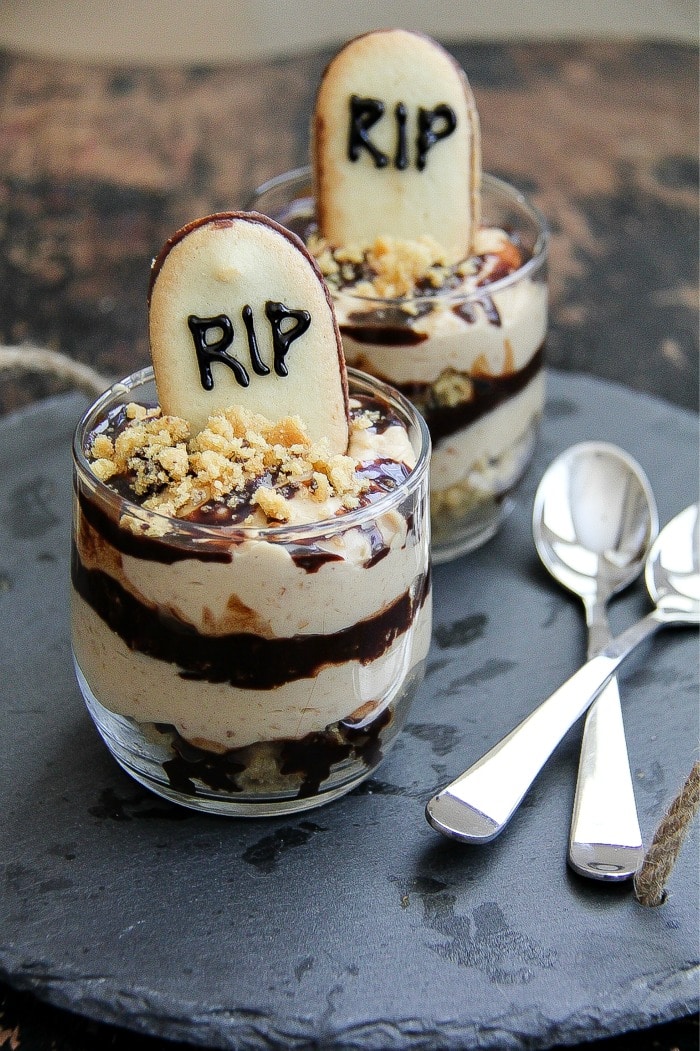 About Peter Pan Simply Ground
The NEW Peter Pan Simply Ground Original and Honey Roast is "creamy with a BIT OF CRUNCH" and has no artificial colors, flavors, or preservatives. And unlike some peanut butters, there's no need to stir before you enjoy it.
With a texture just like freshly ground peanut butter, Simply Ground Peanut Butter spreads evenly on bread without tearing it, unlike some creamy and crunchy peanut butters. And your whole crew will love the Simply Ground wide-mouth jar—it's perfect for dipping and snacking!
Be sure to check out more delicious peanut butter recipes at Spread The Magic. I'd love to hear about your favorite peanut butter recipe!
You can find the new Peter Pan Simply Ground Original and Honey Roast at Walmart.
Are you looking for more fun Halloween treat ideas to make this year? Try these:
Please pin this post for later: