Are you hosting a Halloween party this year? We've got lots of creepy Halloween party food ideas for kids that won't be too scary for them.
Halloween party food ideas
These are all super easy to make and perfect for Halloween parties.
Halloween pizza
These spooky Halloween pizza ideas are sure to be a hit with the kids. You can find my recipe for making your own at Waterford Upstart.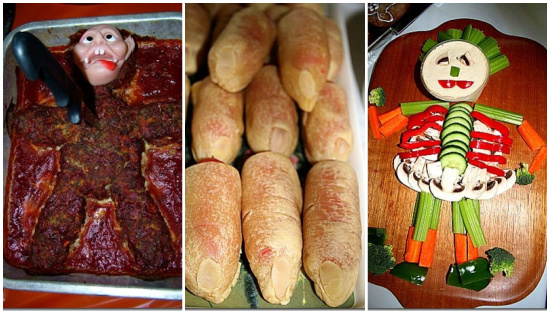 Dead Man's meatloaf
Grab your favorite recipe for meatloaf and mold it into the shape of a body. Pour a tomato-based pasta sauce over the top, and bake it for about an hour on 350F. I found the ghoulish mask at a Halloween store and then put a knife into the chest.
Hot dog fingers
All you need to make these creepy fingers is hot dogs, refrigerated biscuit dough, and sliced almonds. Assemble and then bake. Use a knife to score creases in the fingers before baking. Don't forget to put out blood tomato sauce or ketchup for dipping your hot dog fingers.
Skeleton dip
This is a fantastic healthy alternative for your Halloween party. All you need is your favorite dip and lots of fresh vegetables for dipping.
Halloween food for kids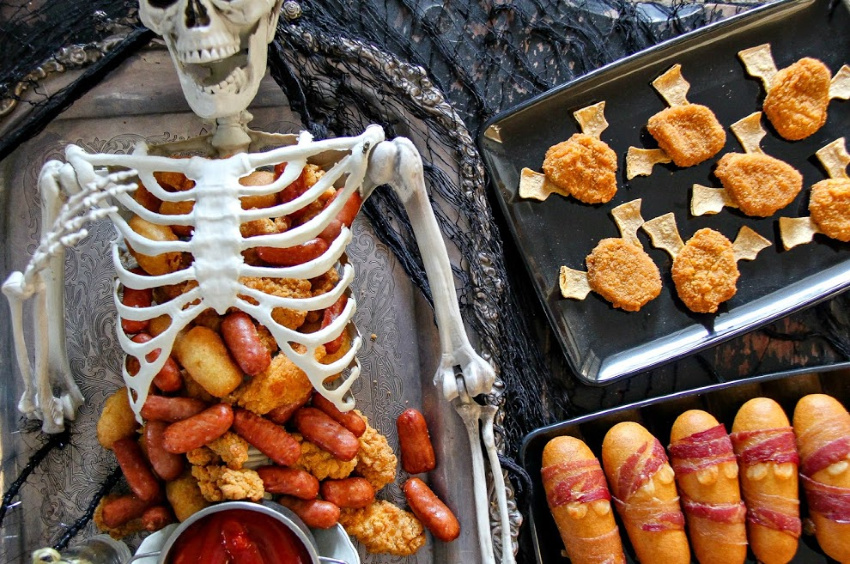 These spooky Halloween food ideas for kids only use 3-ingredients each to make them. They are so quick and easy and kids are going to love them. We have even more 3-ingredient Halloween food ideas too.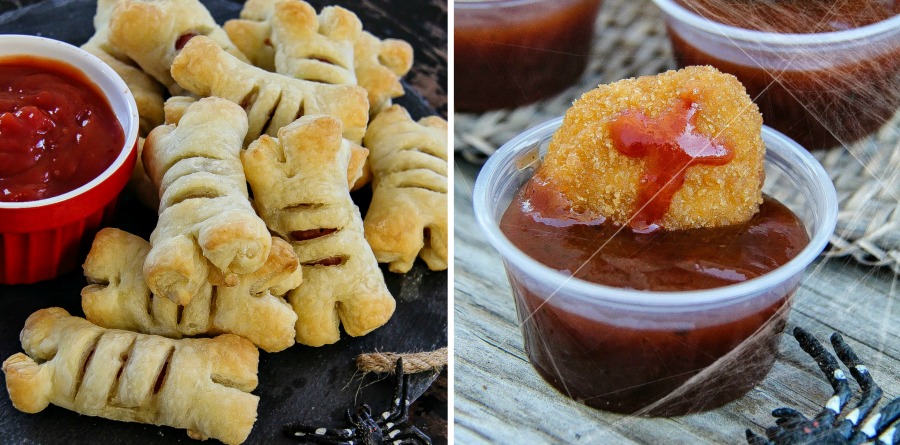 Halloween jerky treats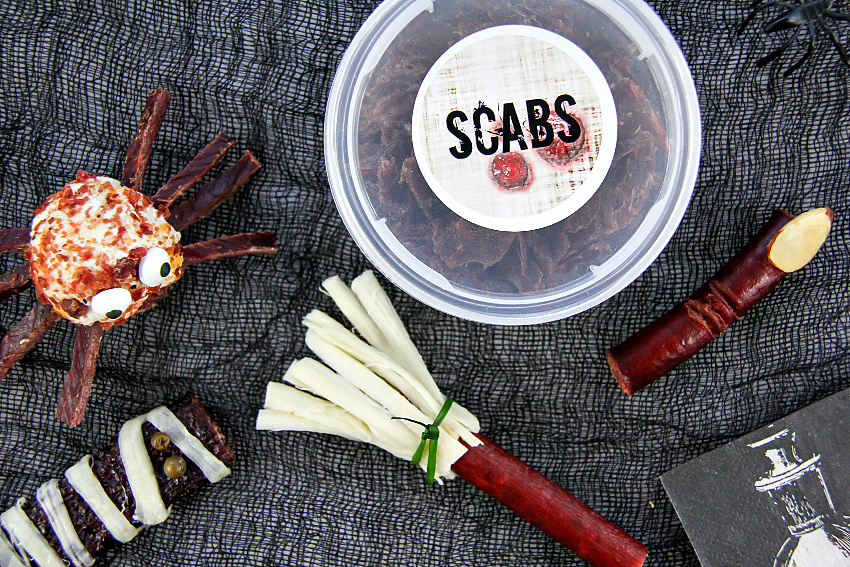 If your kids love jerky and cheese, then they are going to love these jerky Halloween treats. They might be creepy, but they are yummy too.
Fun Halloween party food ideas
Kids are going to love these fun Halloween party ideas including:
Jack O'Lantern drink dispenser
Marshmallow ghosts
Lit'l weiners fingers
Frankenstein popcorn
Spiderweb cupcakes
Jelly monsters
You can find all of my details on how to put this together at Blissfully Domestic.