These pesto and ricotta stuffed shells with ground turkey make a delicious family dinner. Make one for you and deliver one to a local family.
Looking for a delicious weeknight dinner for the family?
How about pesto and ricotta stuffed shells with ground turkey?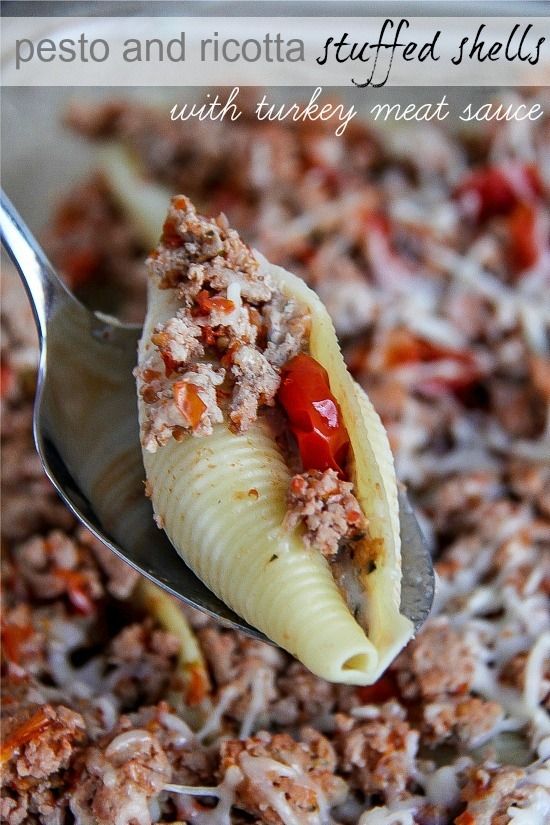 I made a double batch so that we could have it over two nights, served with fresh bread, and a kale and Brussels sprouts salad on the side.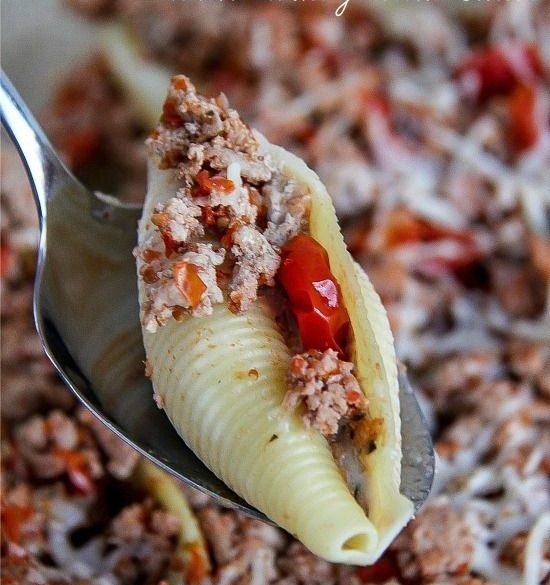 Ingredients
12 oz Jumbo Shells
40 oz Ground turkey
24 oz Homemade pasta sauce
15 oz Ricotta
1 cup Parmesan cheese - grated
1 1/2 cups shredded Mozzarella cheese
2 eggs
2 tbs olive oil
pinch of salt & pepper
Instructions
Preheat the oven to 350 F.
In a large pot, boil the pasta according to the package directions.
In a pan, heat the olive oil and brown the ground turkey, add the pasta sauce, salt, and pepper and simmer until you are ready to use it.
In a large bowl whisk the eggs, add the ricotta, mozzarella, half the parmesan, and the pesto, making sure to combine well.
Spoon a little of the ground turkey mixture into the bottom of each baking dish.
Once the pasta is drained, fill each shell with a spoonful of the cheese mixture and place it into the baking dish, with the opening of each shell facing upward.
Spoon the ground turkey and sauce over the top, sprinkle with the remaining parmesan cheese and bake for 30 minutes.
This recipe makes enough for two nights for a family of five. I divided the recipe between two baking dishes. You could even freeze one for next week. This would also be the perfect dish to make for a family who has just had a baby, or who you want to make a homemade meal for … make one for you, and one for them.
Please pin this post for later: