As you know, we love popsicles.  Especially home-made yogurt ones. 
The kids are going to love these ones for Valentine's Day.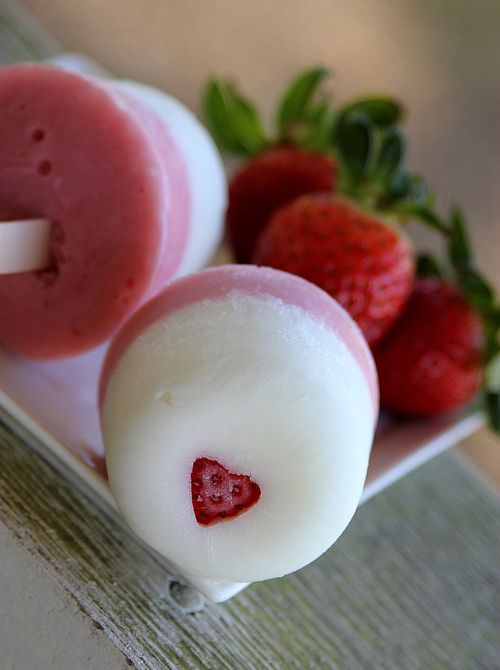 Ingredients:
Vanilla yogurt
Fresh strawberries
Slice a section (approx 5mm thick) of strawberry off with a sharp knife.  Using a very small heart shaped cutter (similar to this) cut a heart out of the slice.  Place the heart upside down in a small food storage container, something similar to baby food size (about 4oz). 
Put 2 tablespoons of vanilla yogurt over the top of the strawberry.  Place into the freezer for about 15 minutes.
In a blender combine 6 strawberries with 4 tablespoons of vanilla yogurt.   Pour this over the top of the plain vanilla yogurt in each container.  Gently place a popsicle stick in the center.  Freeze again until set.
(makes approximately 6)