This morning I set up a new art station in the play room for the twins.
It was important that this art station contain a large variety of items, not just coloring books and crayons.  I wanted them to be able to try a number of different crafts and develop their skills with matching games, cutting, and other activities too.
I placed old jars in a storage box and filled them with markers, crayons, pencils, glitter glue and scissors.  Then added some stencils, a ruler, stamps, glue, and a sharpener too.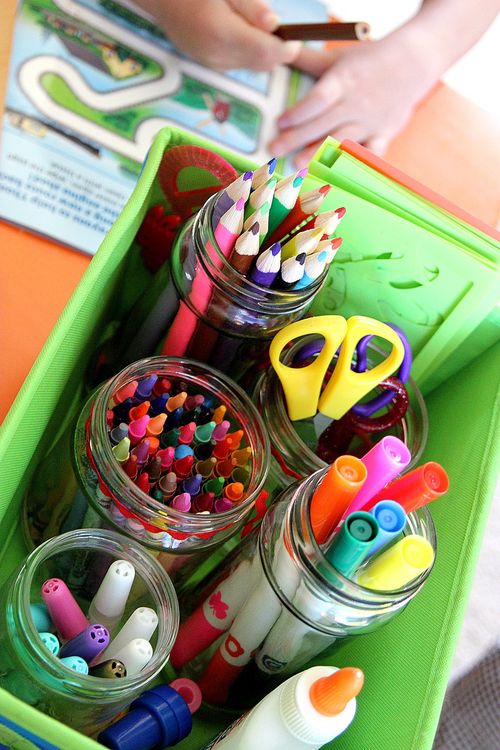 A little paint and scrapbook paper with a mod podge covered an old wooden napkin holder which I could now use to hold coloring books, sticker books, preschool books, blank paper pads and other assorted books for them to work on their folding, cutting, and other skills.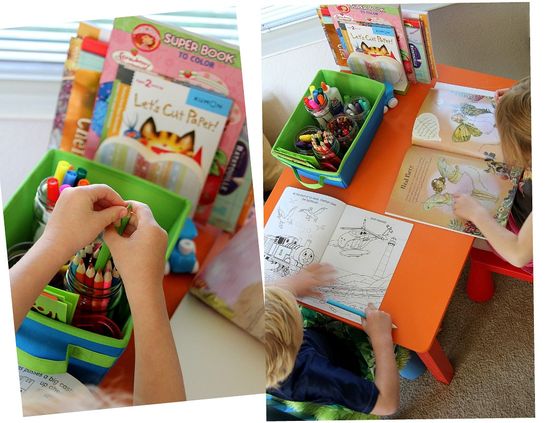 Marisol's favorite book of the day: Let's Cut Paper! (Kumon First Steps Workbooks)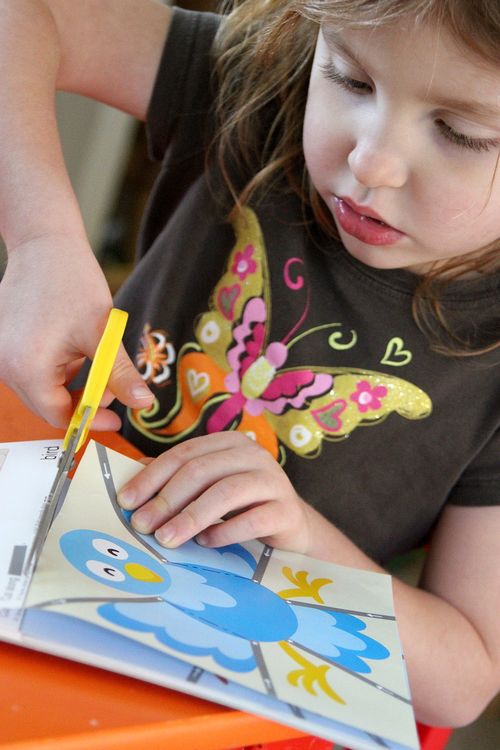 This post linked to: