Popsicles are a huge hit in our house.  We make them regularly – and by regularly, I mean weekly.  
Popsicle day also means milkshake day.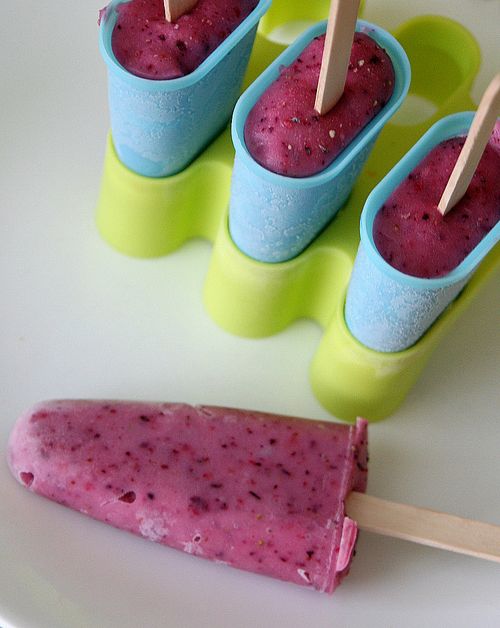 These are Berry Banana Popsicles, but we use other fruit combinations too.
To make: Combine in a blender –
1 large container Vanilla yogurt
1 punnet strawberries
1 small tray blueberries
1 banana (chopped)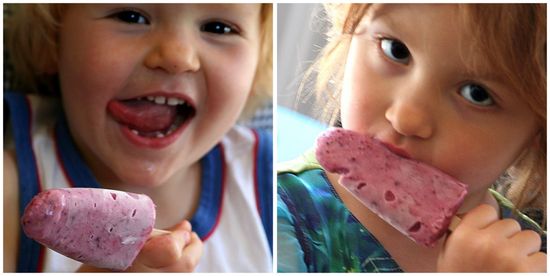 This is where the milkshake comes in.
Once you have filled your popsicle holders with the yogurt and fruit combination, top up the blender with milk.  Add a little flax-seed (thanks to a friend for that suggestion). Blend again.  Viola, milkshakes!  These are a perfect way to tide the kids over between meals and while they wait for the popsicles to set – I can normally hold them off until the next day because the milkshake fills them up and by the time they are hungry again it's time for lunch or dinner.
This is also a great activity to get your kids involved in.  Have them put all of the fruit and yogurt into the blender (supervised of course). 
As seen on: