I think I have quite a thing for daisies.  Remember these tiny cakes?
Well, a few days ago Miss M decided mummy had to bake her a cake.  I had a craving for lemon. So now that I'm an 'expert' cake decorator … yes I'm trying not to choke on that too … I decided to make a small lemon cake covered in yellow fondant and teeny tiny daisies.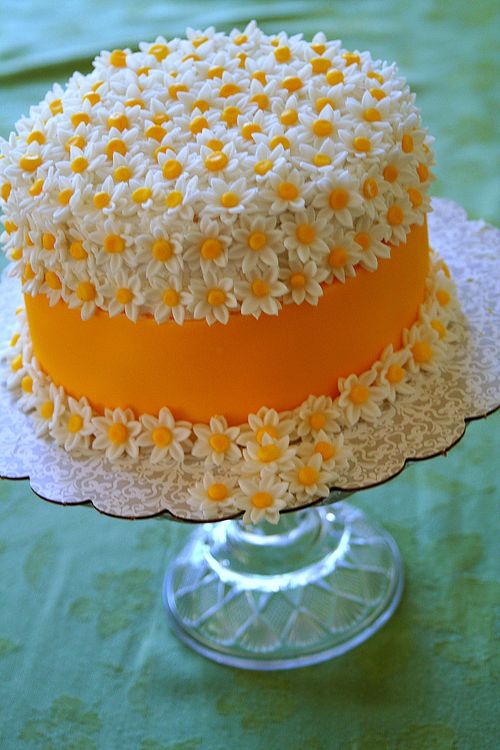 It's almost a shame Miss M is too little for tea, because it truly was a 'curl up on the sofa with a cup of tea whilst savoring spoonful after spoonful of cake' kind of afternoon.