Randy sent us flowers when we returned from our month long vacation to Australia to welcome us home.   The flowers arrived in this white basket.  I decided to pretty it up a little so we could give it to Marisol for her birthday tomorrow.  I hope she likes it.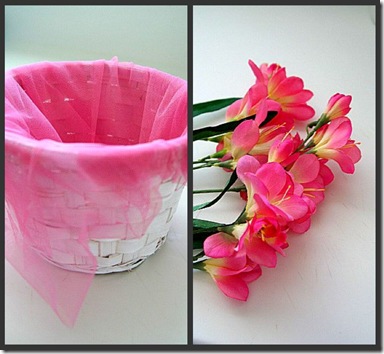 1.  I used some pink tulle scraps that I'd brought home with me from Australia, and with my trusty glue gun I stuck it to the base inside the basket and around the rim.
2.  I picked up these flowers from Michael's yesterday.  I pulled all of the flowers off the stems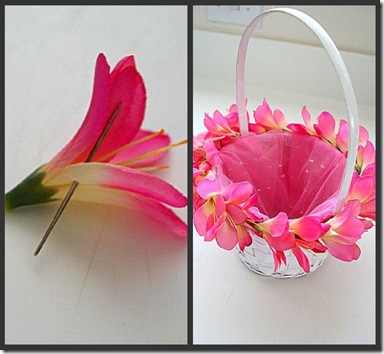 3.  Using a sharp needle I pierced a small hole in one petal of each flower then very gently threaded some florists wire through the petal and down through the base of the flower.
4.  Once all of the flowers were threaded onto the florists wire I used my hot glue gun to attach them to the rim of the basket.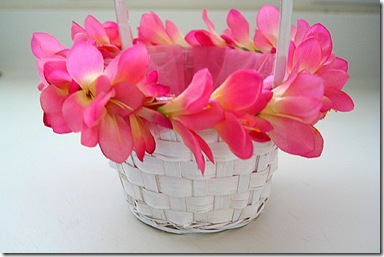 5.  Then I trimmed the extra bits of tulle left hanging below the flower line.  Viola done!