We've got pumpkin decorating ideas for toddlers. They will love decorating pumpkins themselves in creative ways without carving them.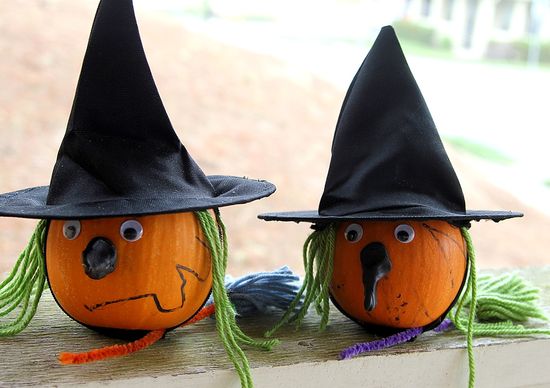 How to decorate a pumpkin for toddlers
The twins made these adorable witch pumpkins when they were little. They had so much fun molding the clay, adding googly eyes, and hair, and setting these out on the front porch.
What you need to make witch pumpkins
Pumpkin
Sharpie
Black playdough
Yarn
Witches hat
Pipe cleaner
Googly eyes
Glue
Instructions for making witch pumpkins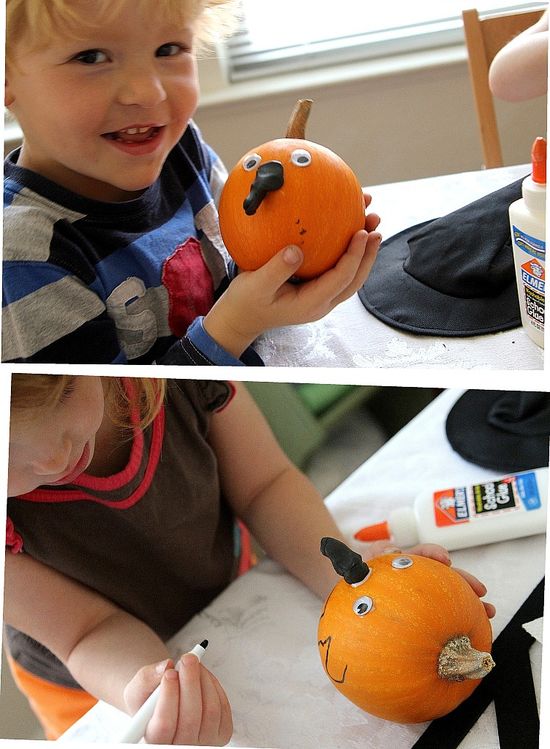 Mold the black playdough into a long nose for the witch and glue it onto the pumpkin.
Next, add the googly eyes using glue as well if they don't have sticky backs.
Now, use a marker to draw on a witch's mouth, the more crooked it is the better it will look.
Cut yard for the witch's hair and glue that onto the top of the pumpkin before putting the hat on top.
Your witch will need a broom too. Wrap small pieces of yarn around one end of the pipe cleaner, and glue it into place underneath the witch.
More pumpkin decorating ideas for toddlers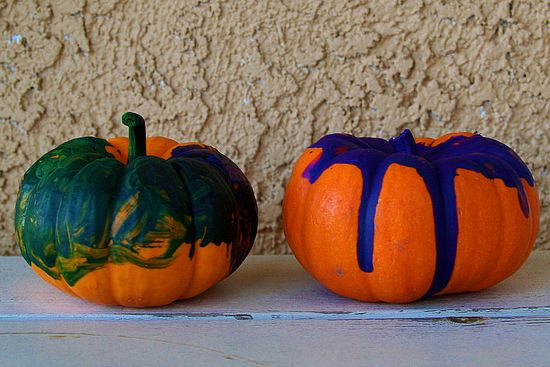 We also shared these super cute pumpkins that we decorated at Knott's Spooky Farm. All you need are markers and googly eyes to make these ones.