What is it about the cooler weather and the sudden need for hot chocolate? Through summer and spring, I barely make one, but the moment the holidays are around the corner my pantry is suddenly stocked with everything I need.
This Pumpkin Pie White Hot Chocolate recipe has now become my favorite fall hot chocolate.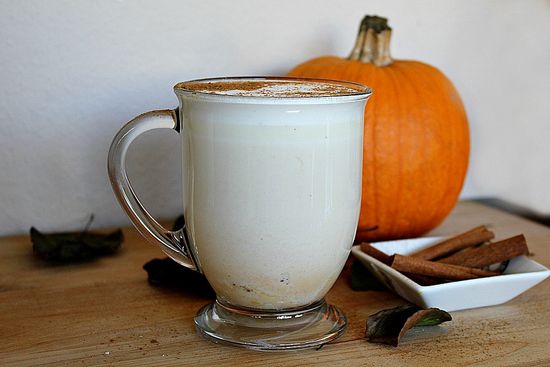 Ingredients:
2 tbs White Chocolate pieces (1 per cup heaped)
1 tbs Pumpkin Puree (heaped)
2 cups Half & Half
Heavy Whipping Cream (whipped)
Hot Water
Cinnamon
Put the broken pieces of white chocolate into a hot chocolate mug. Put just enough boiling water in the mug to cover the chocolate and stir.
In a saucepan bring the half & half, International Delight, and pumpkin puree to the boil, stirring constantly so a skin doesn't form on top. Once boiling, remove from heat and pour into the mug. Stir to combine with the melted chocolate.
Top with freshly whipped cream and cinnamon.
Note:This recipe makes 2 fairly large hot chocolates
Tell International Delight what your favorite holiday treat is for a chance to win a $200 Walmart gift card from BlogFrog.
Capture the flavors of the holidays in every cup of coffee with International Delight Creamers. Available in a variety of flavors, such as, Pumpkin Pie Spice, Vanilla Spiced Rum and White Chocolate Raspberry.
This is a sponsored conversation written by me on behalf of International Delight. The opinions expressed by me do not necessarily reflect the view of the International Delight Brand.