Whether you're having a girls night in, a romantic date night in, or you're feeding guests, everyone will love this lamb gyros recipe.
Disclosure: This post is in partnership with Universal Pictures Home Entertainment
Oh my gosh, how I loved Mamma Mia! when it came out. I don't even know how many times I've watched it since then and when they brought out Mamma Mia! Here We Go Again (which is now available on digital and comes out on Blu-ray Oct 23!) I was absolutely giddy. I'm just biding my time to see Mike in a couple of weeks so we can have a date night at home … and I'm getting all prepped and ready for it. It'll be a double feature movie night, complete with homemade lamb gyros (recipe below), but I still need to come up with something equally delicious for dessert.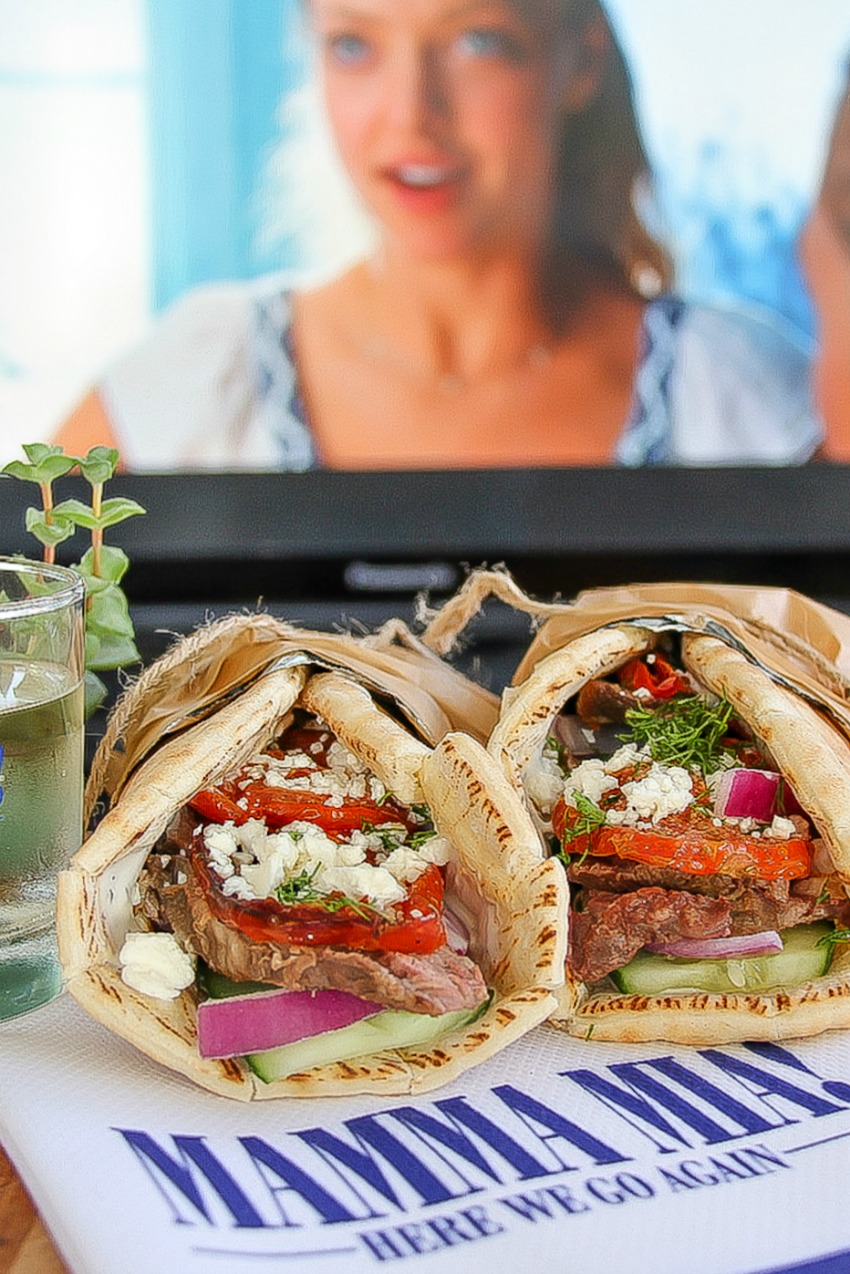 These may not be 'authentic' lamb gyros because I don't have a vertical spit to prepare the meat, but these are pretty darn tasty, and anyone can make them at home, you just need an oven.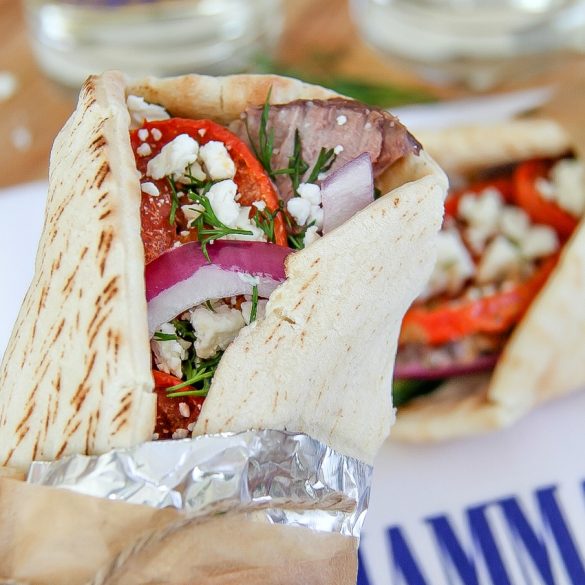 Ingredients
1 leg of lamb
1/3 cup olive oil and extra for tomatoes
1/2 lemon (squeezed)
1 tbs dried oregano and extra for tomatoes
1 tbs crushed garlic and an extra tsp for tomatoes
pinch of salt & pepper
pita bread (one for each gyro)
Tzatziki sauce
cucumber sliced
2 tomatoes, roasted
1 red onion sliced
crumbled feta cheese
fresh dill (for garnish)
Instructions
Preheat the oven to 325F and line a baking trail with aluminum foil.
Place the leg of lamb in a casserole dish or container.
Combine 1/3 cup olive oil with lemon juice, 1 tbs oregano, 1 tbs crushed garlic, and a pinch of salt and pepper. Pour it over the leg of lamb, cover, and pop into the refrigerator for about 3 hours to marinate.
Place the lamb onto the baking tray (discard the remaining oil from the dish), and bake for approximately an hour and a half until the internal temperature reaches about 130F. During the last 15 minutes of cooking, and then while the lamb is resting on the counter for a further 20-25 minutes you will want to roast your tomatoes.
Slice tomatoes, place them on a baking dish, drizzle oil, a little oregano, crushed garlic, and a pinch of salt and pepper over the top and roast for about 30-35 minutes.
While you slice your onions and cucumber wrap your pita bread in aluminum foil and pop into the oven for about 15 minutes to warm.
Now it's time to assemble your gyros. Spread a thin layer of tzatziki sauce onto your pita bread, top with cucumber, lamb, roasted tomato, red onion, fresh dill, and feta cheese.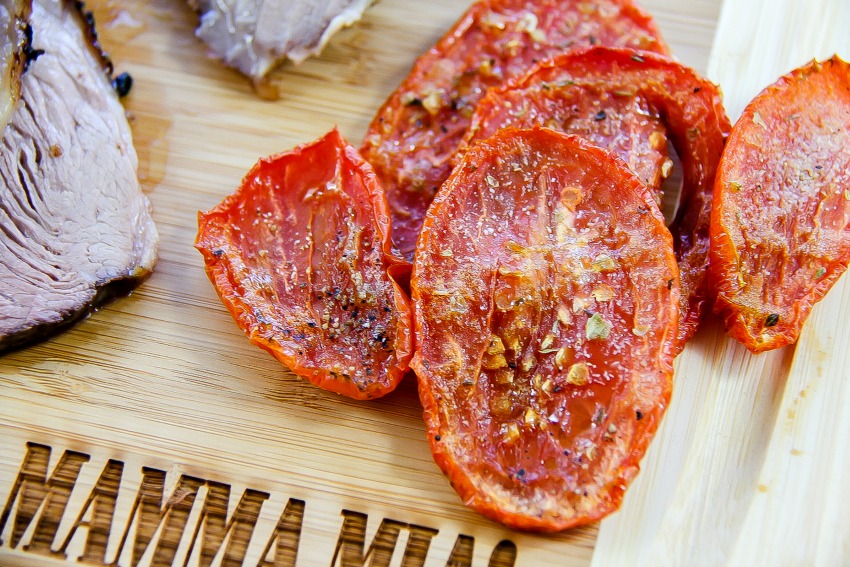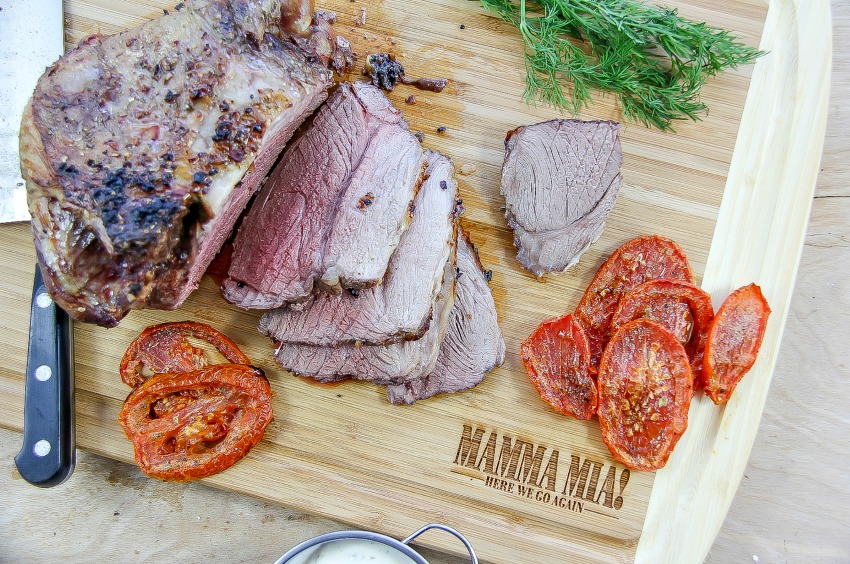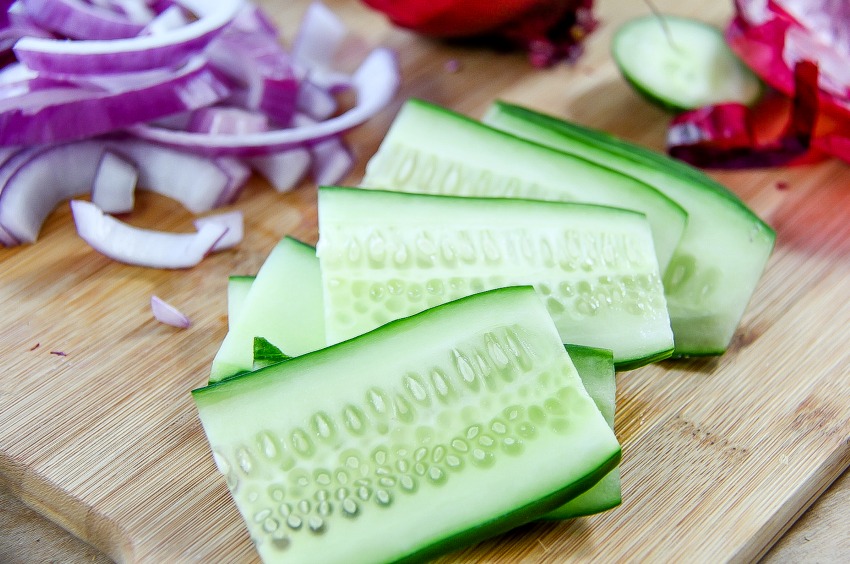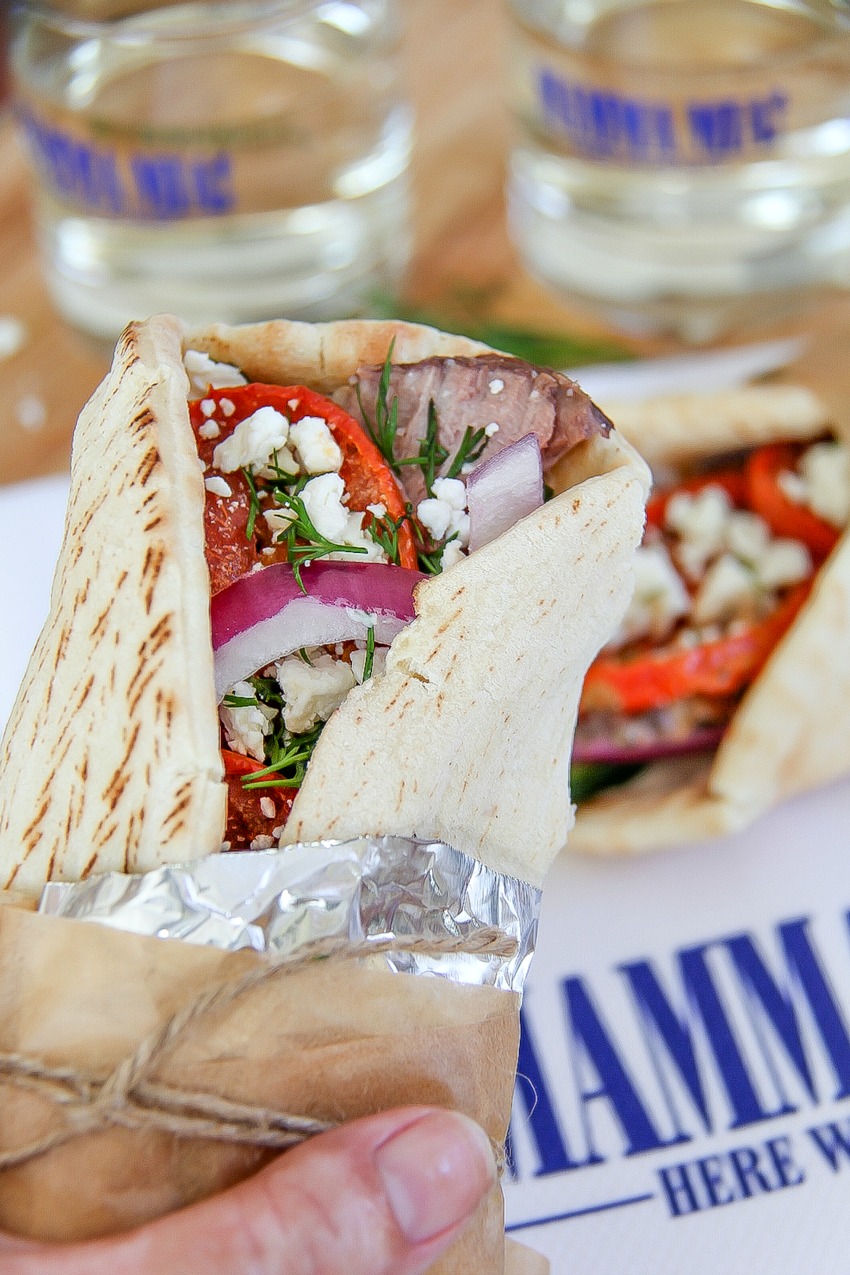 This meal is absolutely perfect for a Mamma Mia date night on the couch.
As I mentioned above, Mamma Mia! Here We Go Again is now available on Digital, and will also be available on Blu-ray & DVD October 23rd.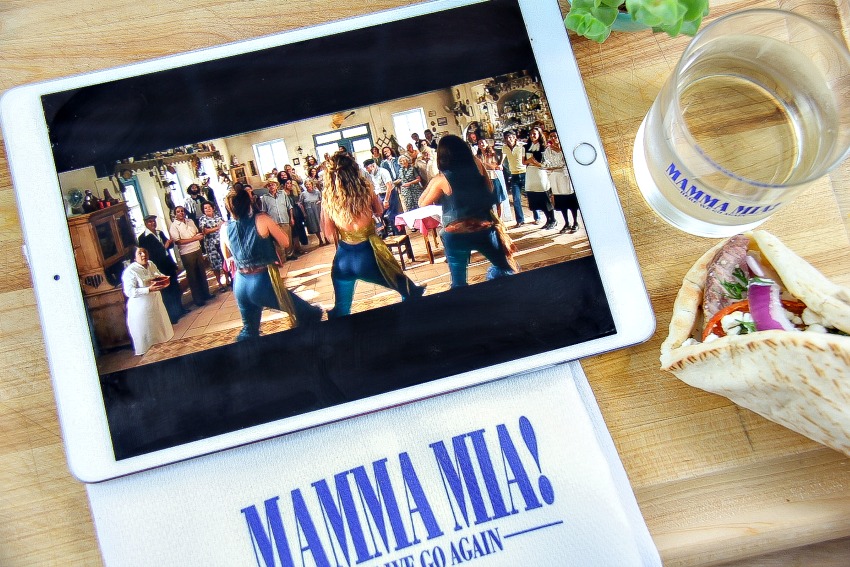 If you haven't seen the preview for it yet, you can check it out here: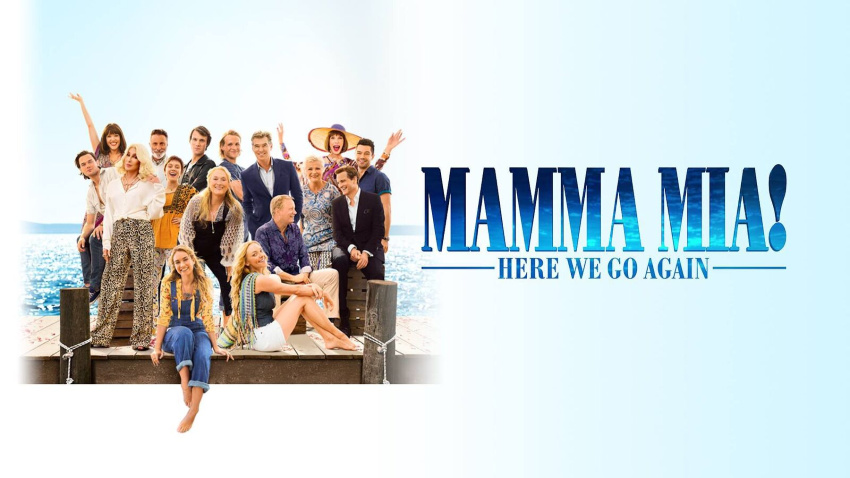 More recipes with pita bread
Are you looking for more delicious recipes using pita bread, take a look at these:
Please pin this post for later