Make this spiderweb Halloween picture frame to display photographs of the kids wearing their Halloween costumes over the years.
Every Halloween I help the kids' choose costumes to wear to Halloween parties and trick-or-treating. We take adorable photos of them, share them on social media, then they are saved on our devices and not looked at again.
Put them on display each year as part of your Halloween decorations. Everyone will love looking back at all the costumes from past years, especially from when the kids were really little.
This frame is simple and inexpensive to make. You could even make one for each child, or one for the whole family.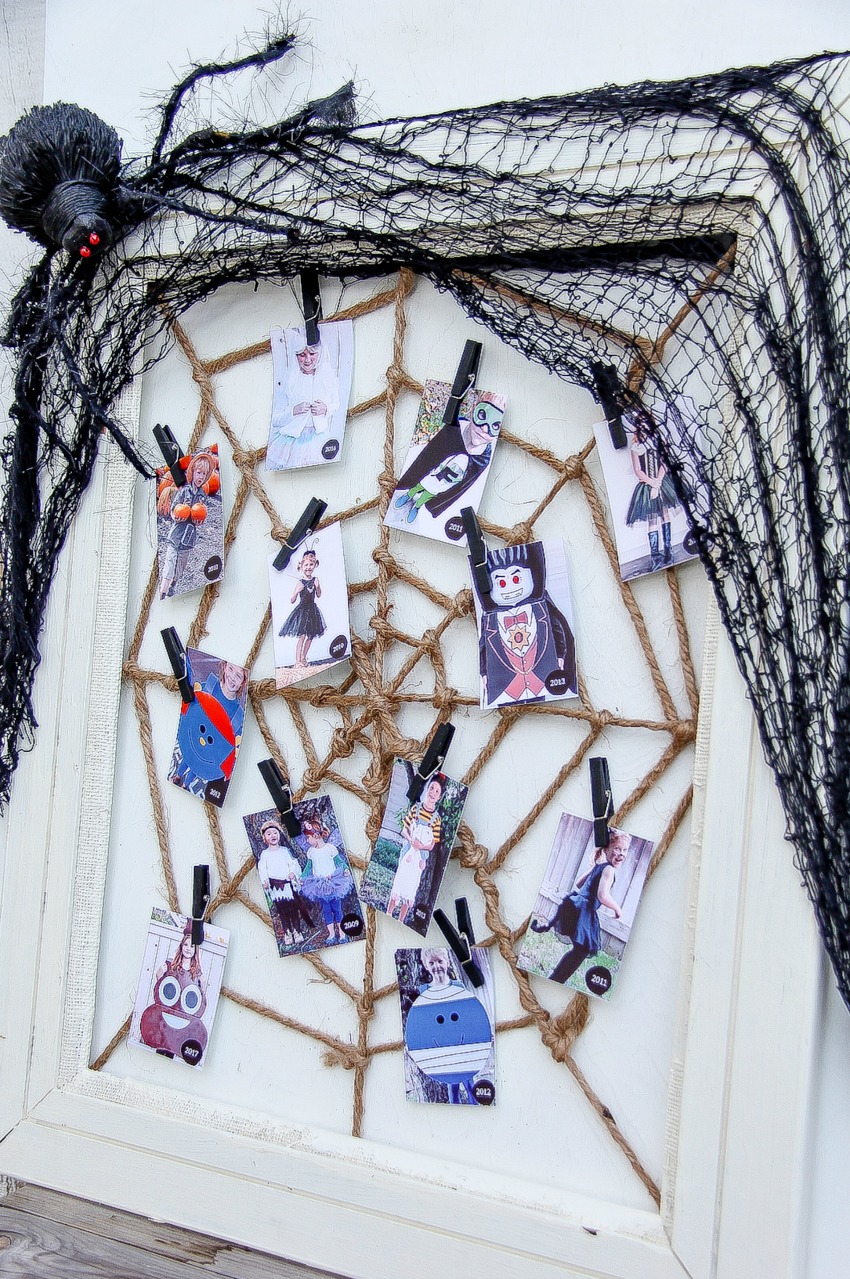 Note: This project was originally created for Hewlett Packard's MyPrintly website, however that site is no longer live. You can still find some of the videos on the Hewlett Packard YouTube channel.
Once I finally track down all of the photos from when the twins were little, I'll probably make a second frame … one for each of them.
Halloween picture frame
The first thing you need to do is head to a thrift store first to pick up a cheap frame that's missing it's glass. I loved this one because it was a little weathered and worn making it perfect for Halloween.
Supplies
Smartphone
HP Sprocket Plus Photo Printer
HP Sprocket Plus Sticky-backed Photo Paper
Frame (we found one at an antique store)
Hemp cord
Pegs
Staple gun
Scissors
Instructions:
Begin by opening up the Sprocket App on your smartphone.
Upload one of your favorit costume photos into the app.
Add a sticker and text in the app to include the year the photo was taken.
Print your photo using your HP sprocket Plus printer.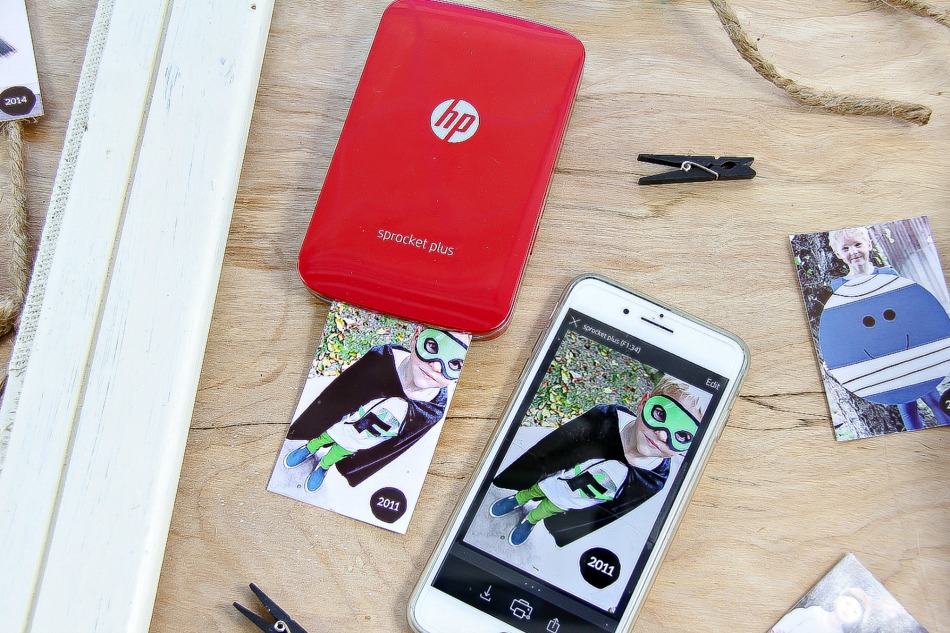 Now we will make the frame.
Using a staple gun attach the hemp cord to the frame in vertical, horizontal, and diagonal lines.
Tie a knot in the center, and then gradually wind the hemp cord around in a spiral to make the web.
Use pegs to attach your printed photos to the web.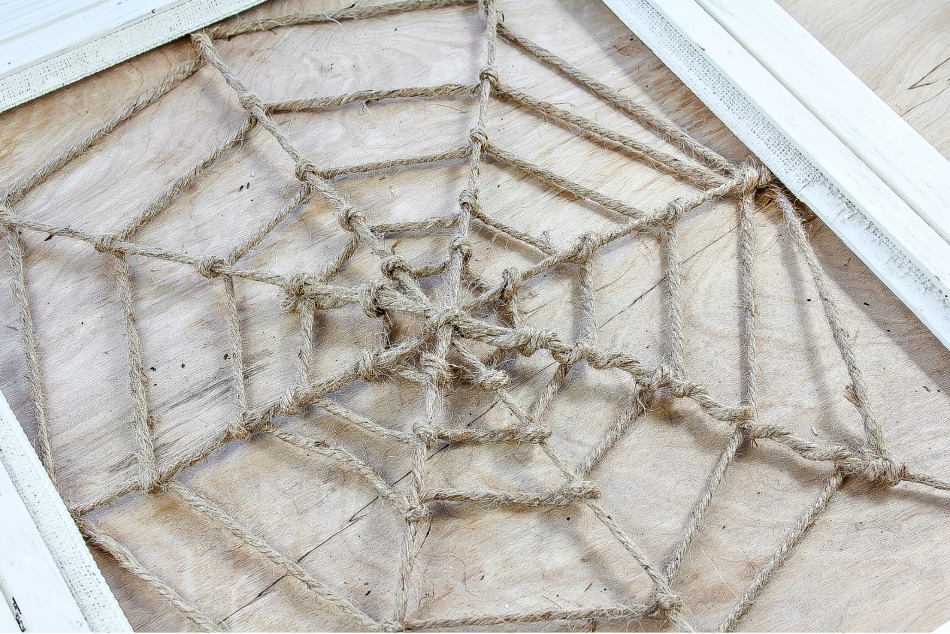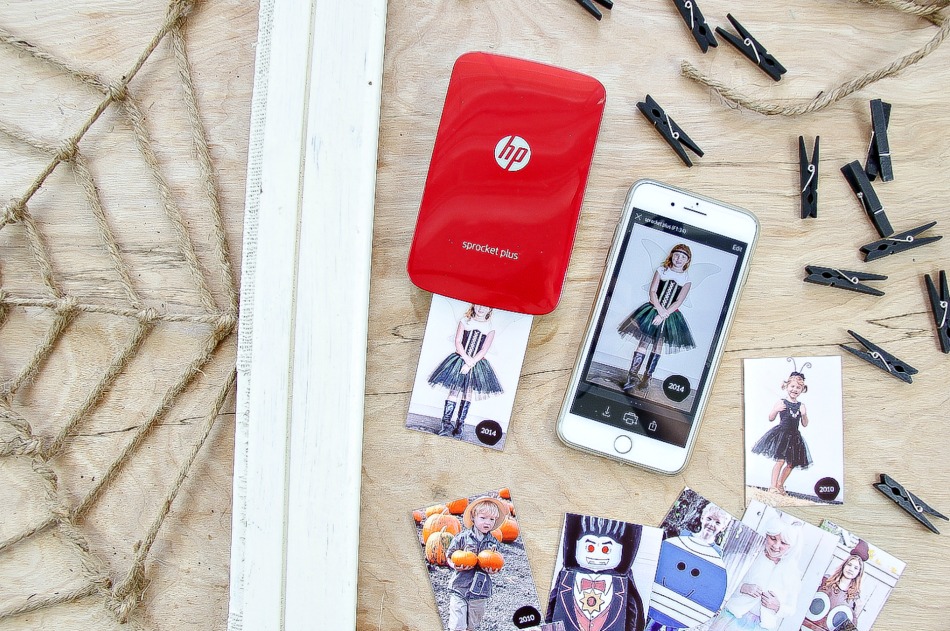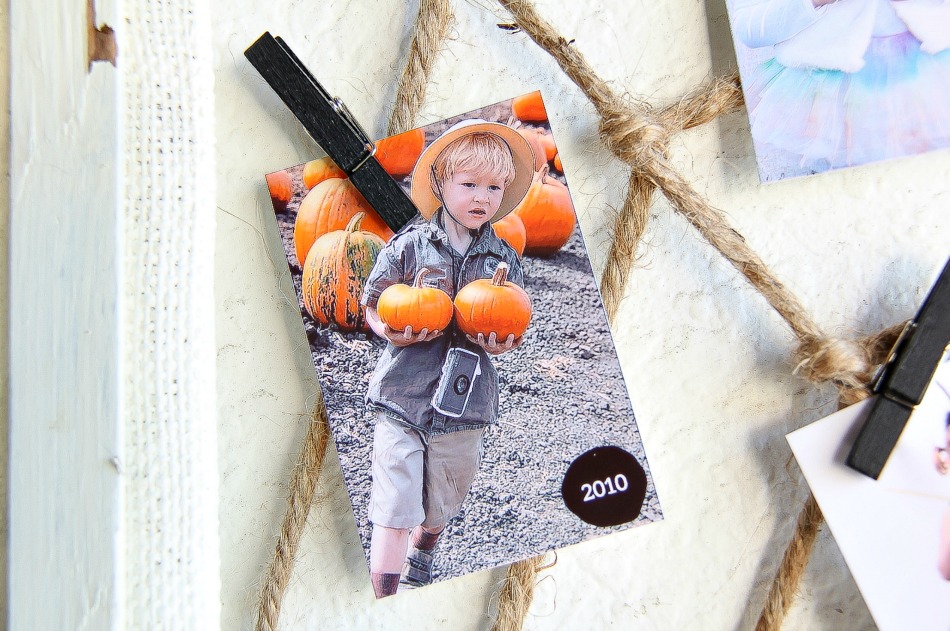 Are you looking for more spiderweb crafts for Halloween? Check out these too:
Please pin this post for later: