The most delicious Christmas pavlova using fresh kiwi fruit and raspberries.
Thank you to California Grown for encouraging me to connect with California growers and encouraging California consumers to "Choose California Grown" when they can.
I miss Pavlova so much.  This is only the second time I've made it since moving to the US from Australia, although I always indulge on my trips 'back home'. 
Last Christmas we served pavlova at our extended family Christmas party when I took the kids home for an Aussie Christmas … along with plum pudding of course.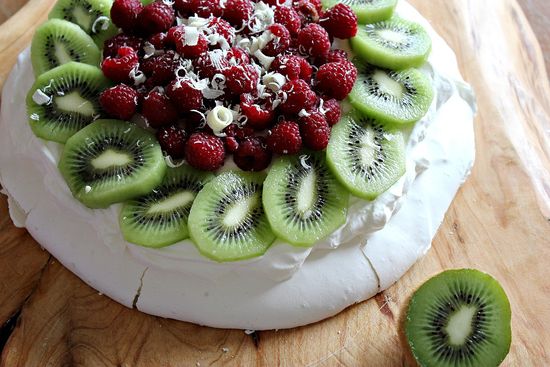 Ingredients:
6 large egg whites (bring eggs to room temperature before separating)
1 1/2 cups white sugar
1 1/2 tbs cornstarch
1 tsp vanilla extract
1/2 tsp cream of tartar
salt
            Topping:
Heavy whipping cream
kiwifruit
raspberries
Lindt white chocolate
Turn the oven onto 275F.  Place a piece of parchment paper on a cookie sheet.
Combine the sugar, cornstarch and salt in a bowl and set aside.
Blend the egg whites and cream of tartar on low speed at first (then gradually increase to low-medium) until soft peaks form.  Gradually add in the sugar mixture about 1-2 tablespoons at a time increasing the speed of the blender gradually to medium-high.  Continue blending until the mixture becomes shiny, thick and peaks form and hold on their own.
Pour the mixture either into individual size servings on the cookie tray or into one large round (cake size – which is what I did).   Build up the sides slightly higher than the center.
Bake for approximately 50 minutes or until firm on the outside.  Turn off the oven, but don't remove the pavlova.  Crack the door on the oven and leave the pavlova inside until completely cooled.
Top with freshly whipped cream and fruit, then shave white chocolate over the top. 
Looking for more recipes using California Grown produce?  Try these:


California Kiwi Cream Cheese Ice Cream | Cherry Chicken Mole | California Bartlett Pear and Spinach Salad
Please pin this post for later: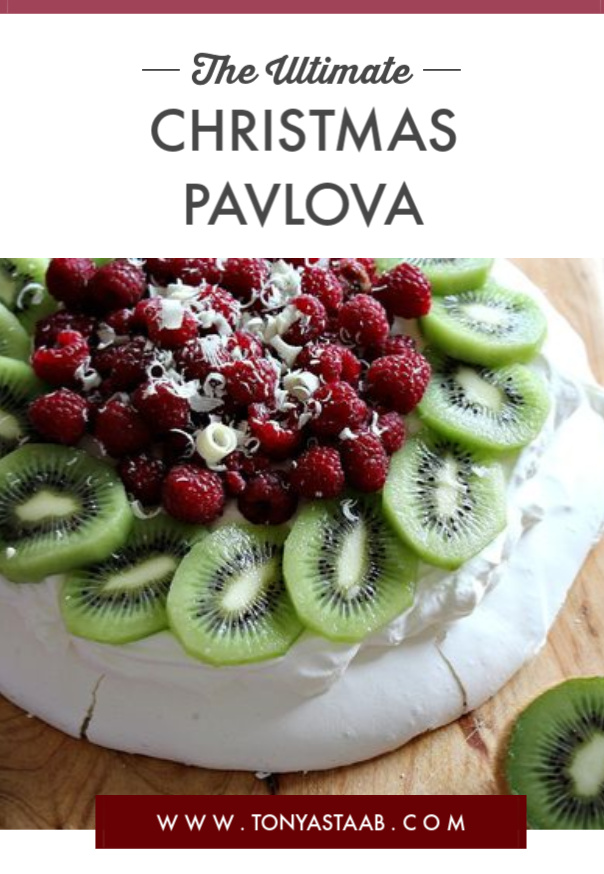 Disclosure: I received 2 large boxes of kiwifruit from Jasbir Kullar of Kullar Farms and Sunrise Kiwi Packing.
Thank you again to California Grown for sponsoring this blog post. Please click here to learn more about all of California Grown growers. I was selected for this sponsorship by the Clever Girls Collective. All opinions are my own. #CleverCAGrown #spon