Want to make cheap individual pizzas at home? No pre-made pizza crusts required for this homemade mini heart-shaped pizza bread.
This shop has been compensated by Collective Bias, Inc. and its advertiser. All opinions are mine alone. #ChooseSmart #CollectiveBias
Valentine's Day may be over, but that doesn't mean you can't surprise your loved ones year-round with heart-shaped food. My kids love it when I surprise them every now and then with food in fun shapes. Let me show you how to make quick and easy heart-shaped pizza bread that can be as individual as the person you are serving it to.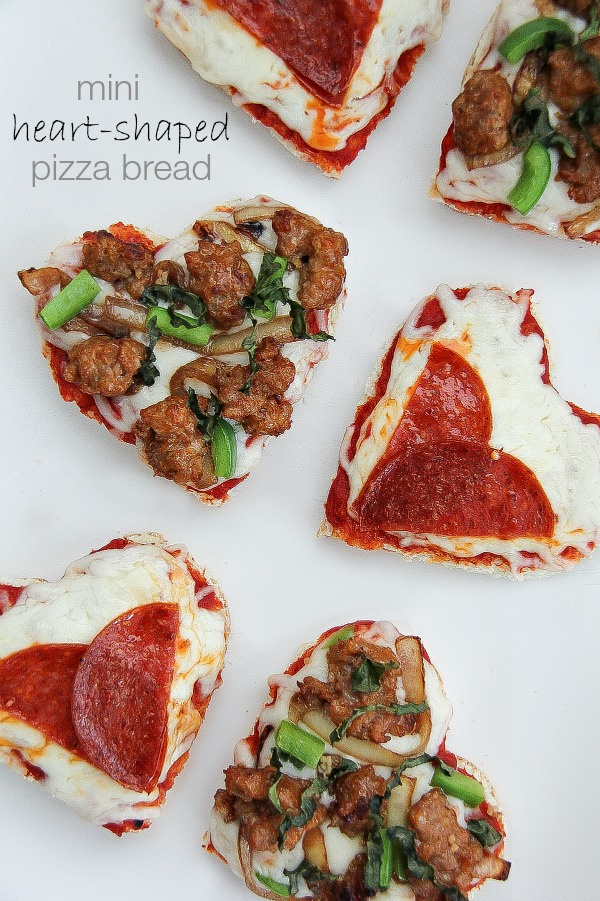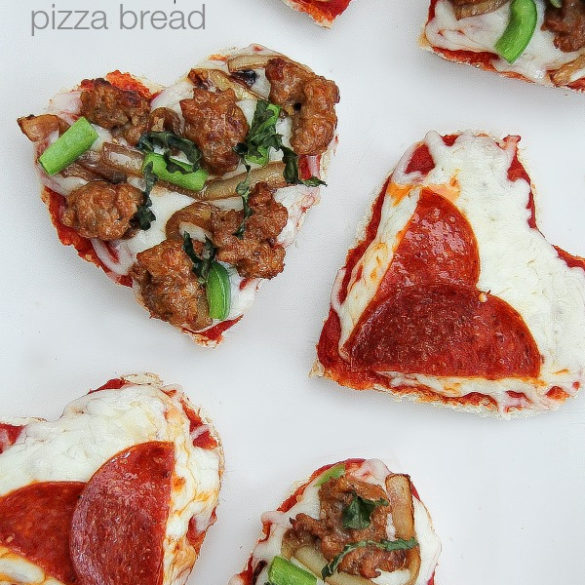 Ingredients
Bread: I used La Torta Bread (available at Smart & Final)
La Romanella Pizza Sauce
Mozzarella Cheese
Toppings: La Romanella Sandwich Pepperoni, La Romanella Mild Italian Sausages, green pepper, fresh basil, crushed garlic, caramelized onions
Caramelized onions: onion, olive oil, balsamic vinegar, salt, sugar, butter
Add your toppings. I made pepperoni and cheese for the kids and sausage with caramelized onions and basil for us.
Bake in the oven for 10 minutes.
Instructions
Pre-heat the oven to 375F.
Caramelize your onions. Slice them into thin strips and cook in a pan with 1 tablespoon of olive oil. Once they start browning add a pinch of salt. Leave them to brown, scraping the bottom of the pan occasionally and make sure to turn them before they burn. You can add a little water if they start to dry out. Turn down the heat and add 1/2 tablespoon of butter and a pinch of sugar. Toss them occasionally and continue scraping the pan a little. For the last minute of cooking add 1 tablespoon of balsamic vinegar. Set aside until ready to use them.
Remove the sausages from their casings.
Add a little more olive oil to the pan you caramelized the onions in. Break the sausages into small pieces and cook until browned and heated through. Don't forget the pizza sauce and cheese.
Using a large heart-shaped cookie cutter, cut out the bread. I was able to get two hearts out of each piece.
What I love about this pizza is you don't need to purchase pre-made pizza dough, you can make it with anything from English muffins, to hamburger buns, or bread.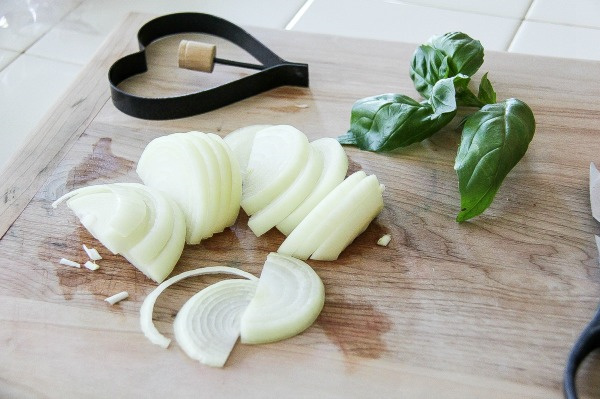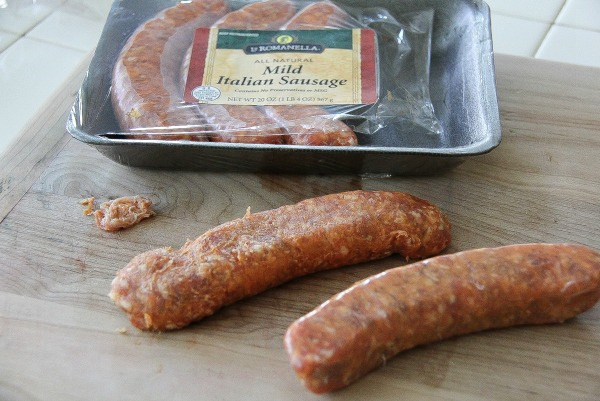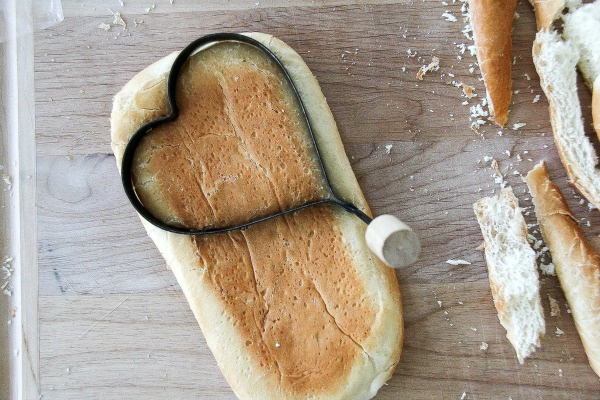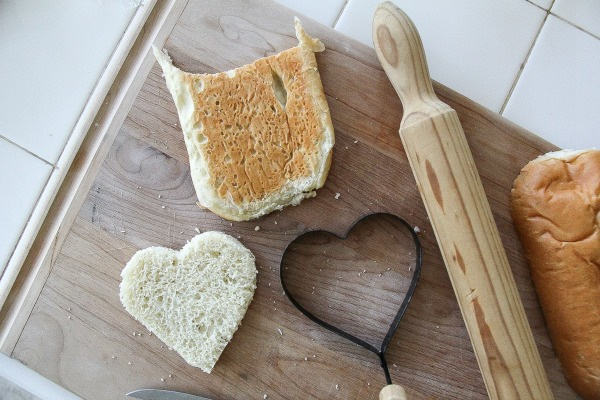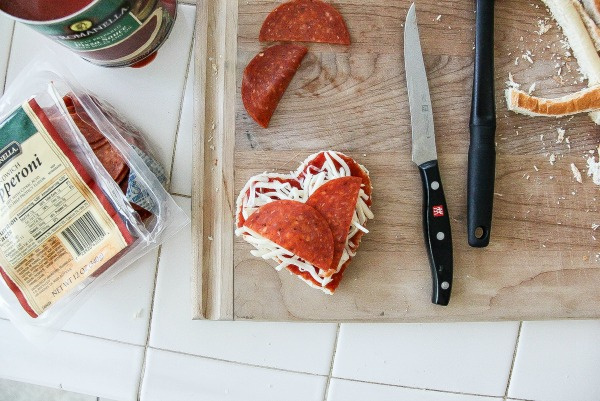 La Romanella sandwich pepperoni is larger than regular pepperoni, which makes it perfect for cutting in half and shaping like a heart; simply overlap the two pieces.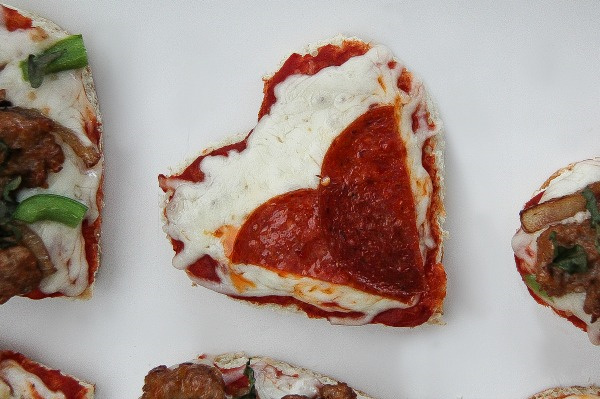 The gourmet sausage, caramelized onion, and basil pizza bread is my favorite. I topped it with La Romanella pizza sauce, mozzarella cheese, caramelized onions, sausage, green pepper, crushed garlic, and fresh basil.
La Torta bread crisps on the outside but stays soft in the middle when cooked, making it the perfect bread to make pizza.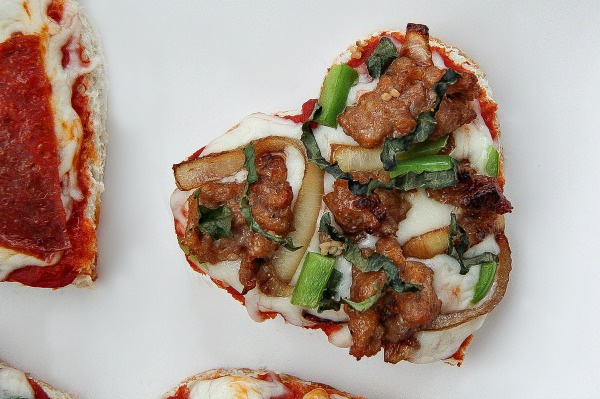 Everything you need to make this pizza bread recipe is available at Smart & Final. They are a one-stop-shop for everything you need.
Please pin this post for later: