This gluten-free St. Patrick's Day lunch for kids is quick and easy to make and the perfect way to use a few leftovers at the same time.
Disclosure: I was not compensated for this post, however, I did receive a selection of Bentgo lunch boxes to facilitate this post.
I am currently trying a gluten-free diet with the little man who has been going through a few issues for about 4 years. I had no idea before starting this just how many products contain gluten. We don't know if this will work yet, but with a few more weeks to go, we are gradually becoming more familiar with the foods he likes.
So, if you are looking for a healthy, gluten-free, and very fun lunch that kids can take to school, on a picnic, or just enjoy at home this St. Patrick's Day try this one.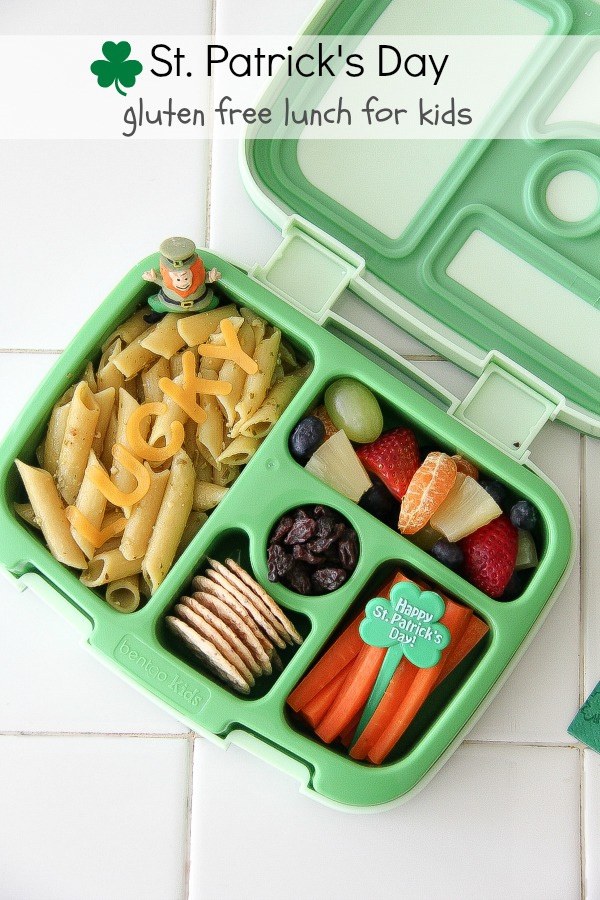 This lunch is simple and so quick and easy to pack for school.
What to put in the Bentgo lunch box
Gluten-free pasta with pesto
Cheese
A 'taste the rainbow' fresh fruit salad
Gluten-free crackers
Carrot sticks
Raisins
You can cook the pasta the night before to make things run a little quicker in the morning, it's perfect served cold for school. Even better if you make penne pasta with pesto the night before and use leftovers.
Using mini alphabet fondant cutters create the word 'lucky' out of cheese to put over the pasta.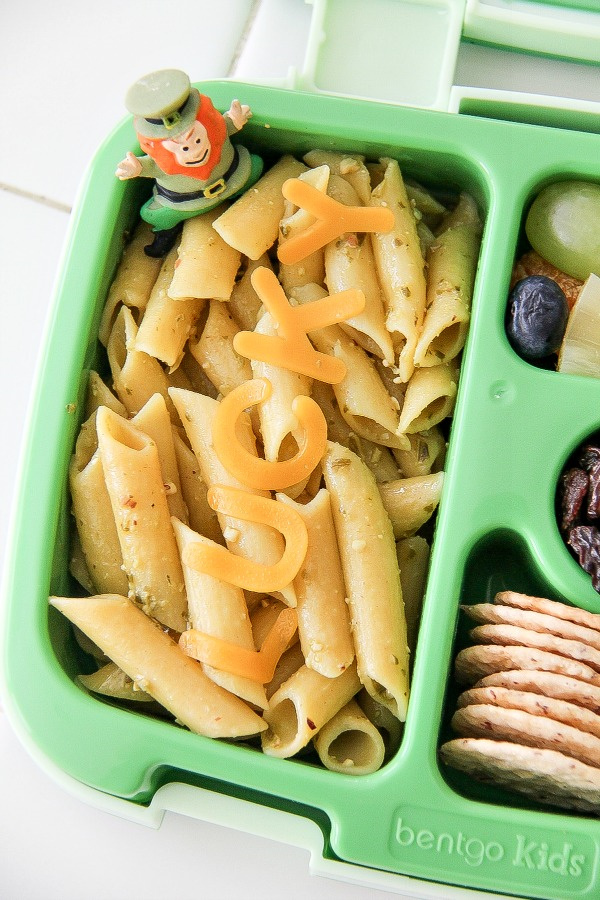 In one of the other sections of our Bentgo lunch boxes I placed a rainbow fruit salad of blueberries, strawberries, clementines, pineapple, and grapes. And then in the smaller sections, carrot sticks, raisins, and gluten-free crackers.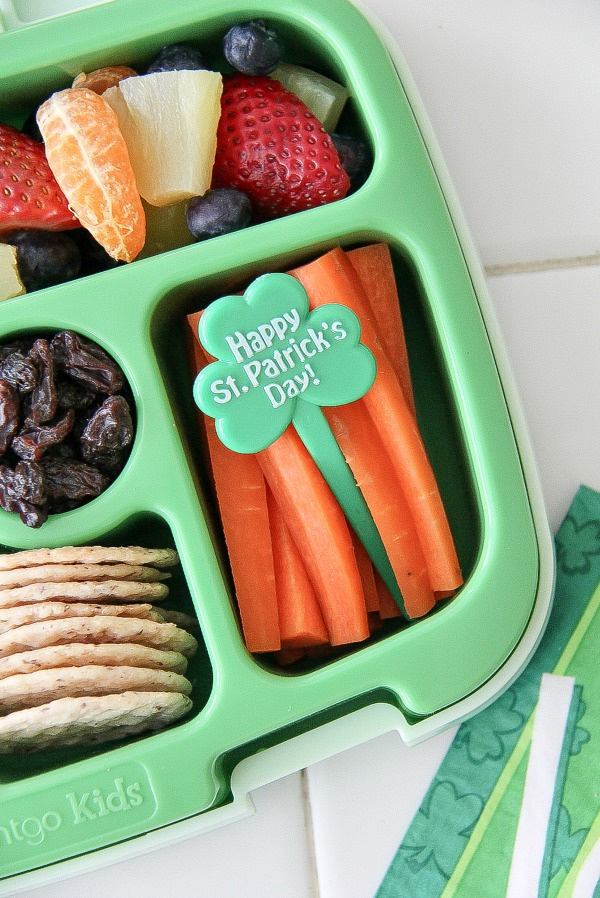 Want your own Bentgo kids lunch box? There are still a few more days to enter to win one. Enter HERE.