Here's what you can see when you ring in the new year at Knott's Berry Farm.
Disclosure: The kids and I have been invited to ring in the New Year with Knott's thanks to Gigasavvy
I'm a big believer of giving gifts of activities over the holiday season. We have so much stuff already, that I would rather the kids have experiences. For years I've given the gift of theme parks … or have had the grandparents band together to contribute to annual passes. The kids get an entire year of fun out of their gift instead of a day or two, and then the item being donated or broken.
This year give the gift of Knott's Berry Farm. Do it now, and then start the year off just right by ring in 2016 with the Knott's Berry Farm New Year celebrations. Regular passes for 2016 start from $13.50 (over 6 easy payments).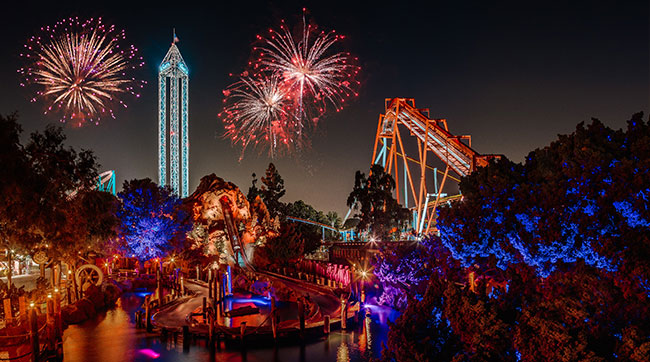 photo courtesy: Knott's Berry Farm
Here is some of what you will experience during the New Year's celebration:
Learn a few moves from expert swing dancers, Jumpin' Joz Band and Memories Swing Dancers
Listen to the 80's cover band, THE REFLEXX
Take in the midnight fireworks spectacular
Watch the ice skating spectacular, Merry Christmas Snoopy
Feel snowflakes falling on your face in Ghost Town
Sing and dance to during the live show, Christmas Time is Here, Charlie Brown in the Camp Snoopy Theatre
Catch a live performance of Charles Dickens' A Christmas Carol or O. Henry's A Gift of the Magi
And don't forget the shopping and dining.
Learn more about Knott's Berry Farm here:
Website | Facebook | Twitter | Instagram
If you can't make it to the New Year celebrations this year, be sure to follow me on Instagram where I'll be sharing photos.