This delicious roasted tomato pesto recipe is perfect for pasta, flatbreads, soup, and pizza. You can also freeze it for later too.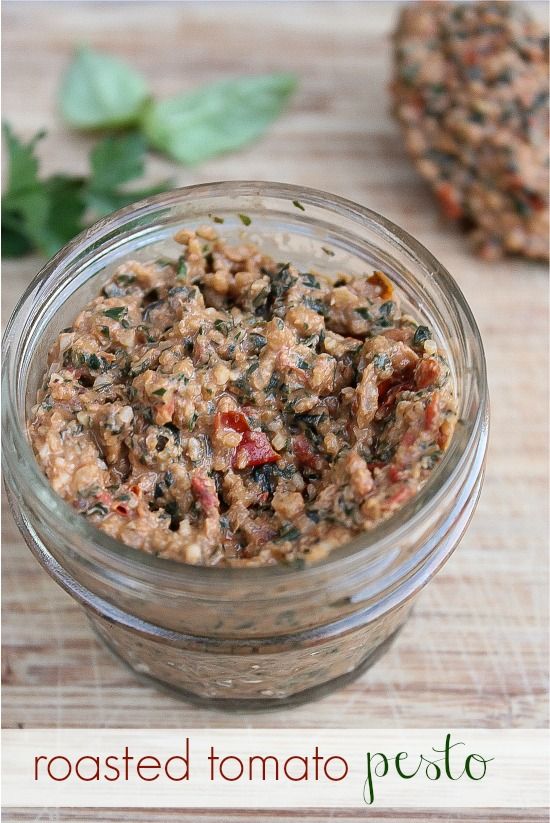 The tomato plants are still thriving, and have completely taken over the front garden bed. I'm getting more creative with how to use them, especially in dishes that the kids will eat.
Pesto is a staple in our house. It's a favorite of all the kids to enjoy with pasta, plus, I use it in grilled sandwiches, flatbread, pizza, and tomato soup. This roasted tomato pesto recipe will be a hit with everyone and gives a new spin on traditional pesto.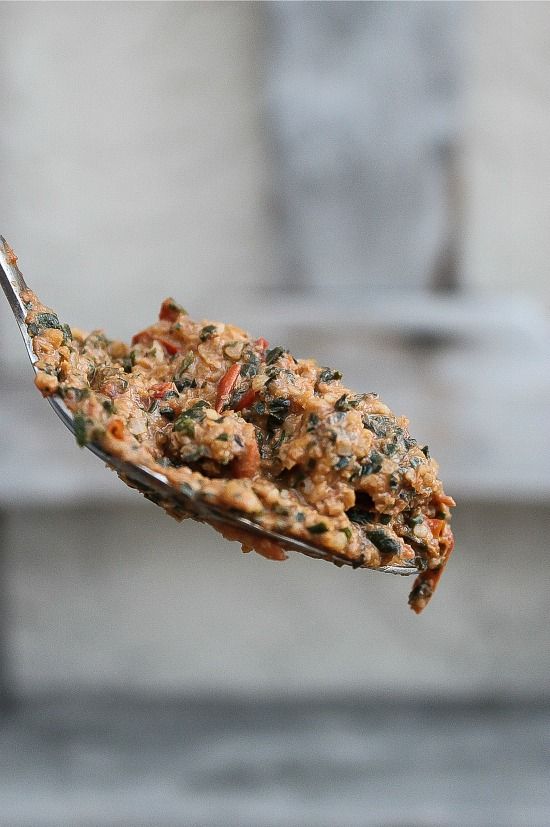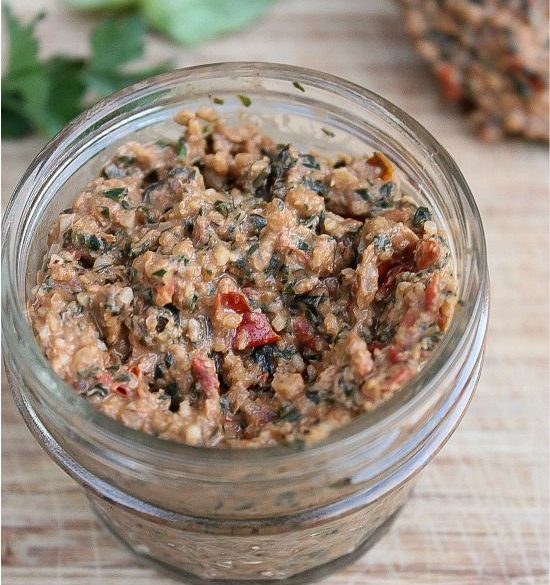 Ingredients
4 cups basil - julienne
1 cup parsley
2 cups grape tomatoes
1 cup walnuts - toasted
1 cup parmesan cheese - grated
1 tsp chopped garlic
1/4 cup extra-virgin olive oil + an extra tablespoon
pinch pepper
Instructions
Pre-heat the oven to 425F.
Cut the tomatoes in half and place on a baking tray with a little olive oil. Cook the tomatoes for approximately 12 minutes. Set the tomatoes aside to cool.
Combine the basil, parsley, walnuts, and garlic in a blender. Add in the tomatoes and blend until combined. Add the cheese and pepper and give a quick spin in the blender. Pour in the olive oil slowly and blend until combined.
Recipe: by Tonya Staab tonyastaab.com
This recipe filled three 8oz canning jars, two of which I popped into the freezer to use at a later date.
Please pin this post for later: