This self-serve spaghetti carbonara meal paired with Santa Margherita Pinot Grigio is the perfect way to entertain guests.
Disclosure: This is a sponsored post written by me on behalf of Santa Margherita USA for IZEA. All opinions are 100% mine.
Spring, (and of course summer) are fast approaching, and as the snow melts and the weather warms up, we are looking to lighten up our meals. To get away from the fall harvest of squash and pumpkin, and the winter soups and Sunday roasts.
If you are entertaining at home, one of the easiest meals you can make is pasta. We mix up pasta dishes in our house at least twice a week because it's something that is guaranteed to not get the side-eye glances from the kids accompanied by whining. Plus, pasta bars are often a huge hit for guests who are able to choose what they'd like to mix in and allows you to offer gluten-free or other allergy-friendly options.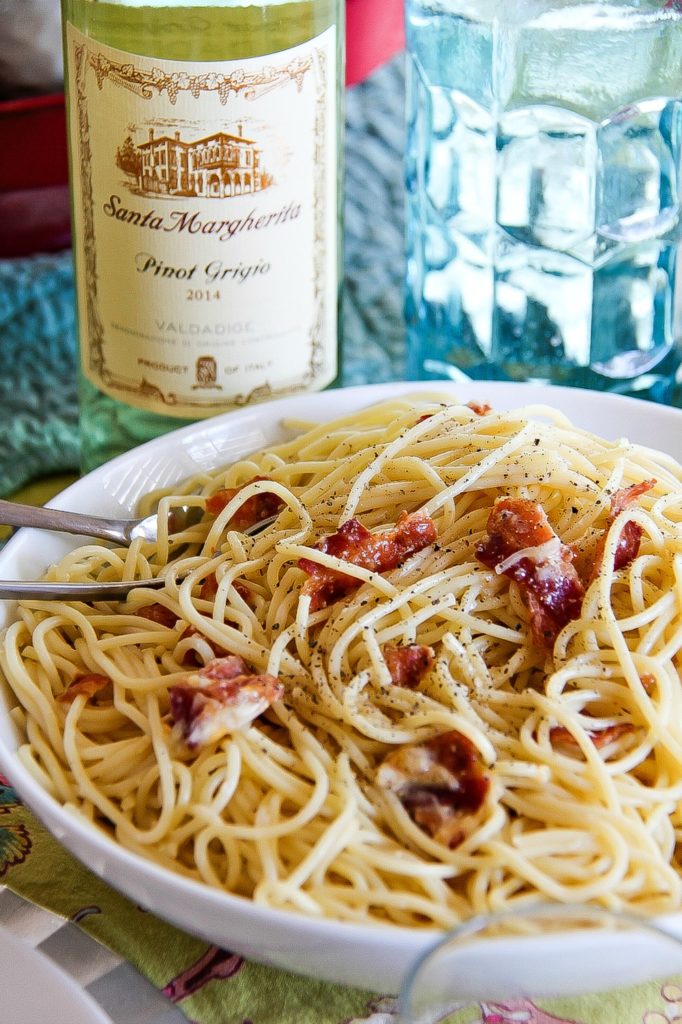 Self-Serve Pasta And Toppings
One of the most important things when entertaining is to pair your dishes and beverages. There are so many varietals of wine on the market, and not all are going to pair well with the dish you are serving.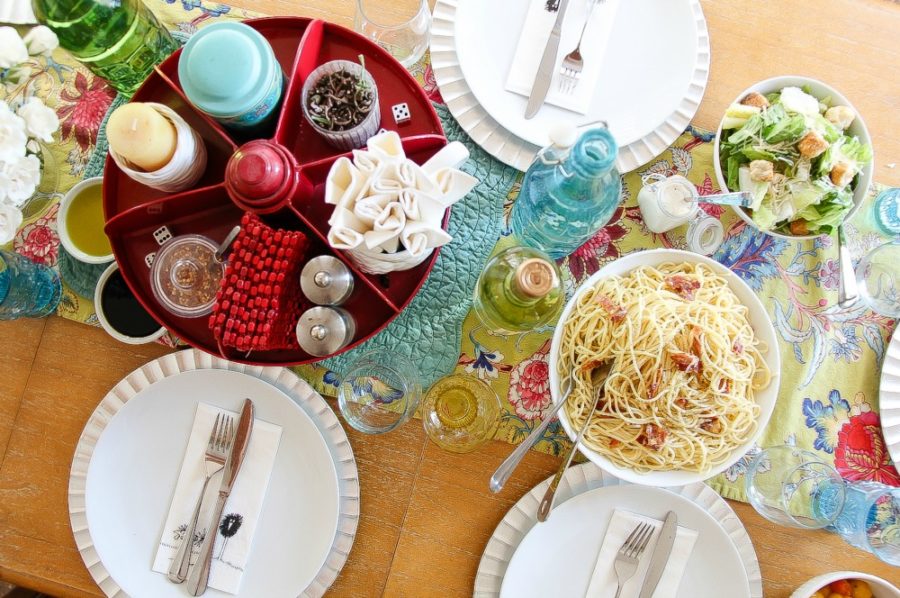 For this Spaghetti alla Carbonara dish, I took the advice from the Santa Margherita USA website and paired it with Santa Margherita's Pinot Grigio. It was amazing.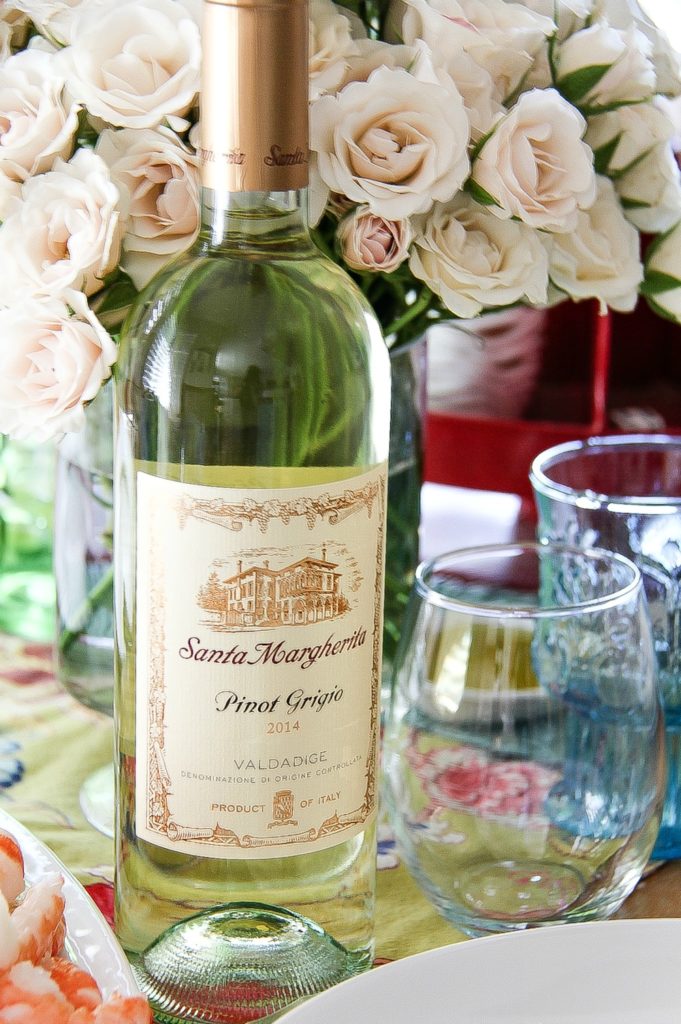 I added bread with olive oil and balsamic vinegar dipping sauces for everyone to enjoy before or during the meal. As additions to the pasta, I also included roasted tomatoes, shrimp, and chicken. Guests could mix these items into their pasta if they wanted to. On the side is a Caesar salad with dressing in a jar.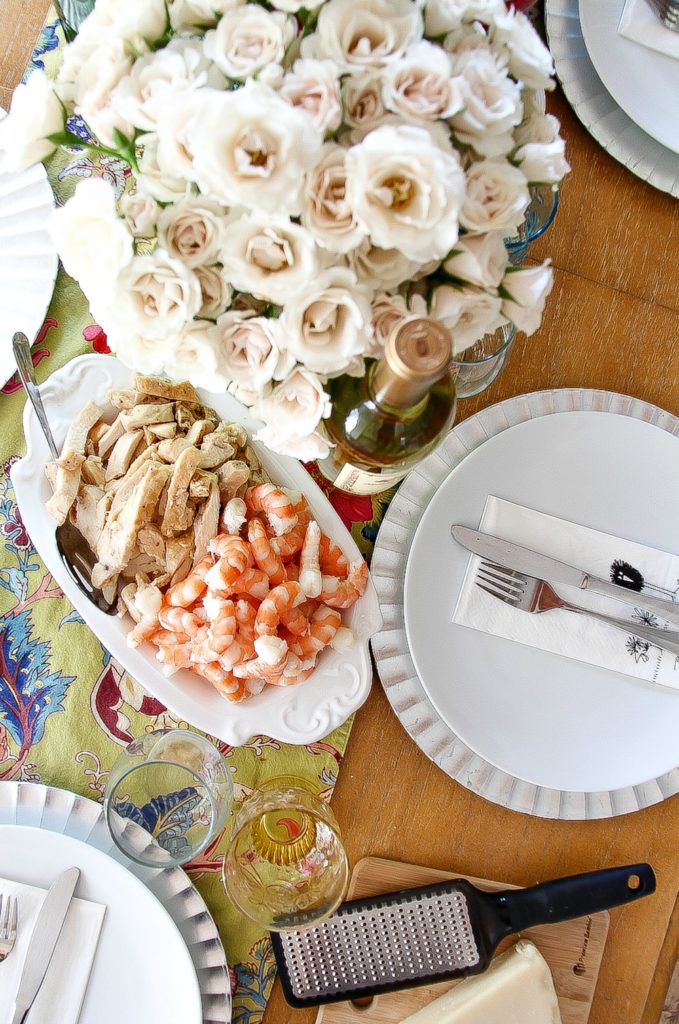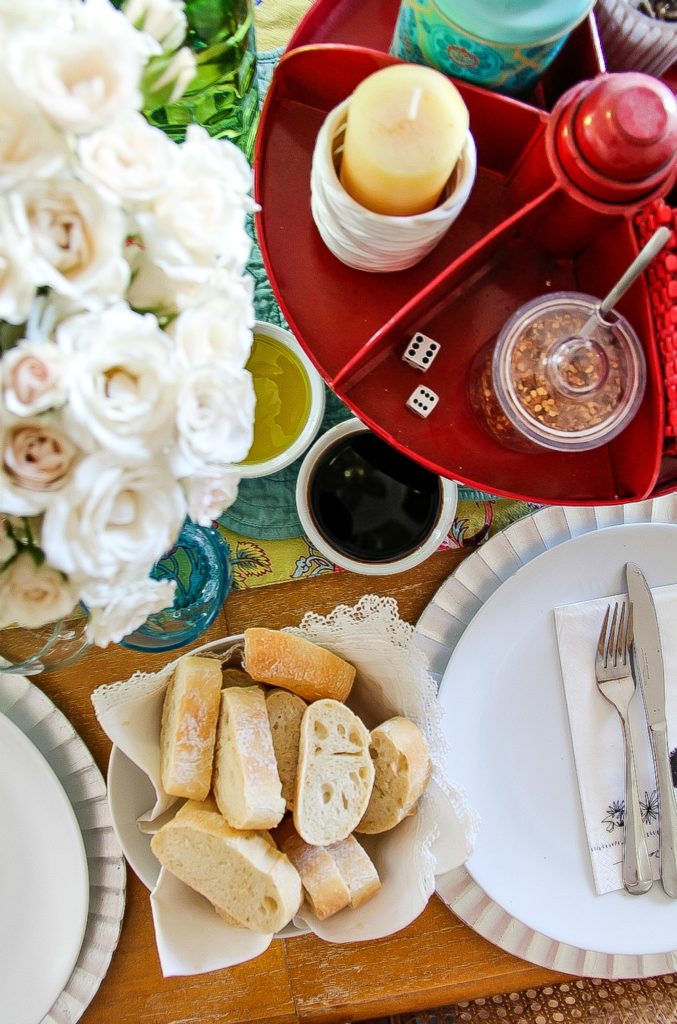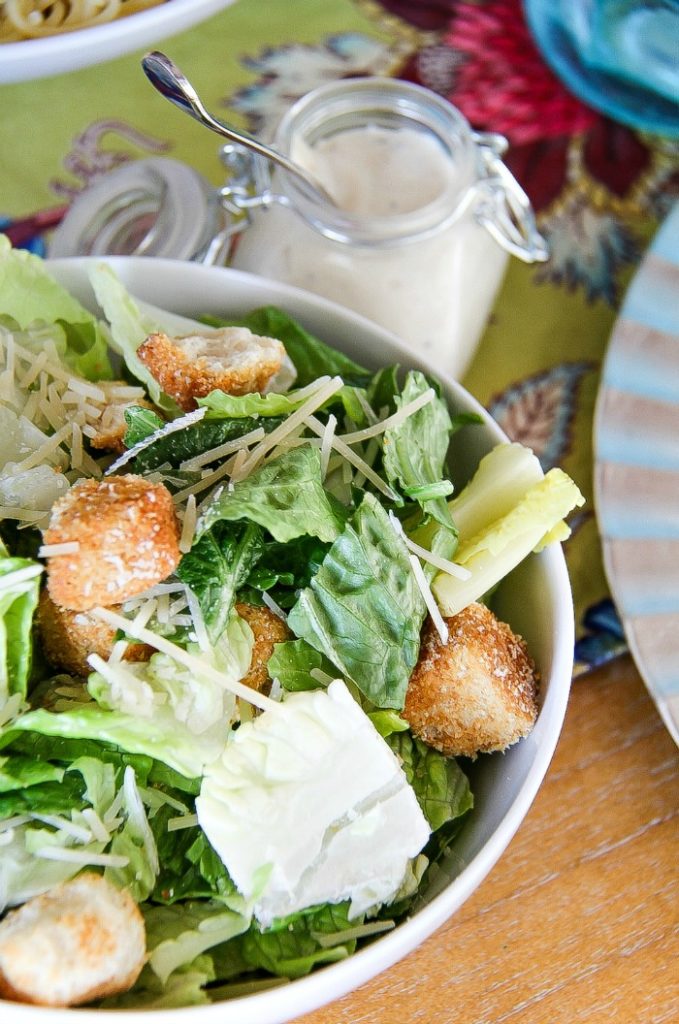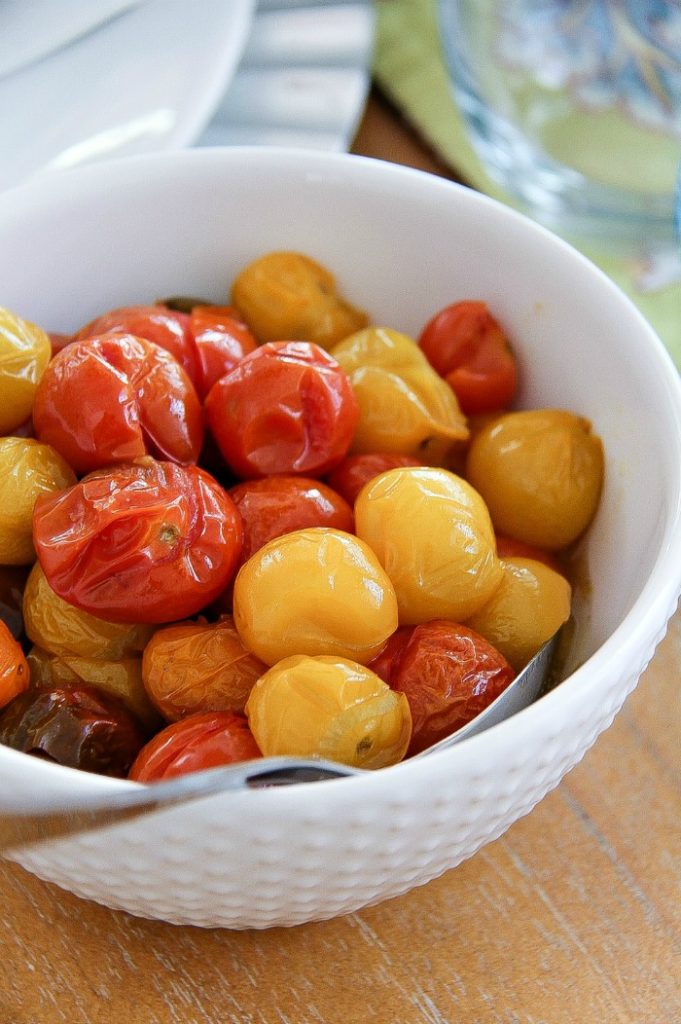 You will find the recipe for the Spaghetti alla Carbonara on the Santa Margherita website.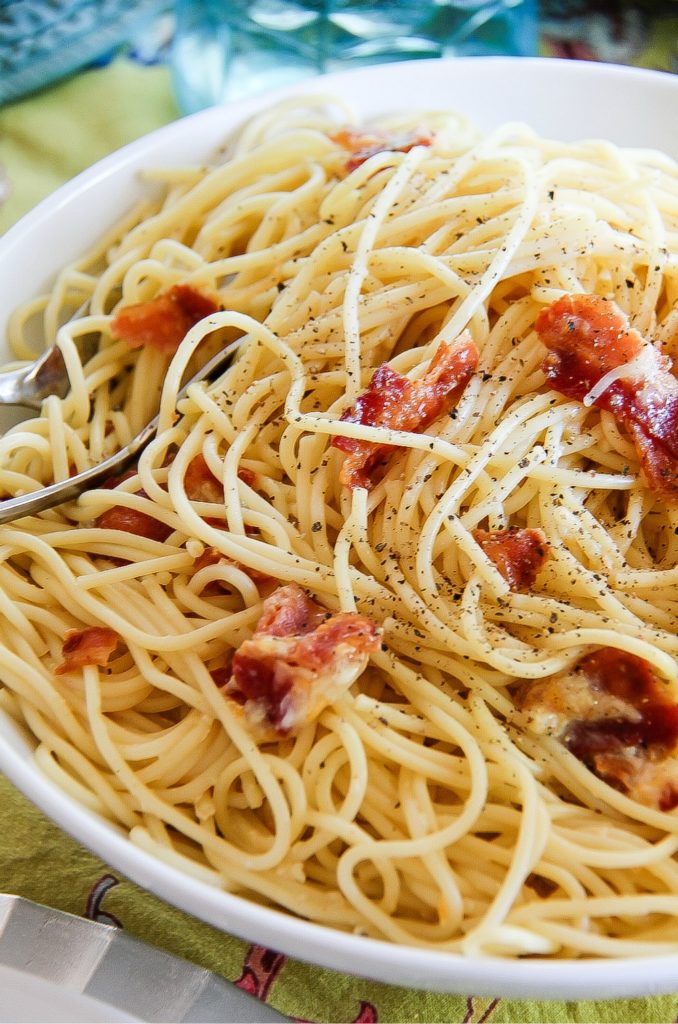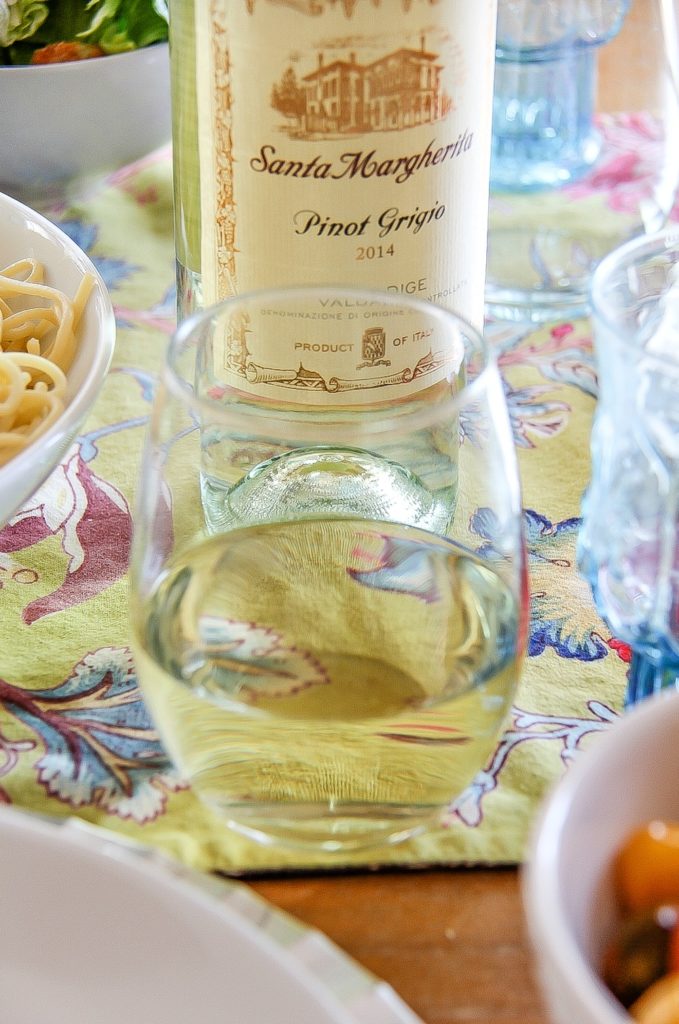 Santa Margherita is perfect for every occasion. Learn more about their wines, and the dishes you can pair them with, by connecting with them here:
Website | Facebook | Twitter: @SantaMargheritaUSA| Instagram: @SMWinesUSA
Please pin this post for later: