Whether it's Sunday brunch, or Easter weekend, this spring brunch including quiche, pancakes, and more will be loved by everyone.
I was selected for this opportunity as a member of Clever Girls and the content and opinions expressed here are all my own.
I am absolutely loving the weather here in California right now. We are going between much-needed rain and warm 70 degree days.  This means some days we are curled up under blankets watching Netflix, and other days we are outside enjoying the beautiful sunshine. A perfect mix really.
The warm days are perfect for taking meals outdoors. The weather is perfect mid-mornings, or early in the evening when it's not too hot outside. We often take advantage of the great weather to eat outside at these times of the day.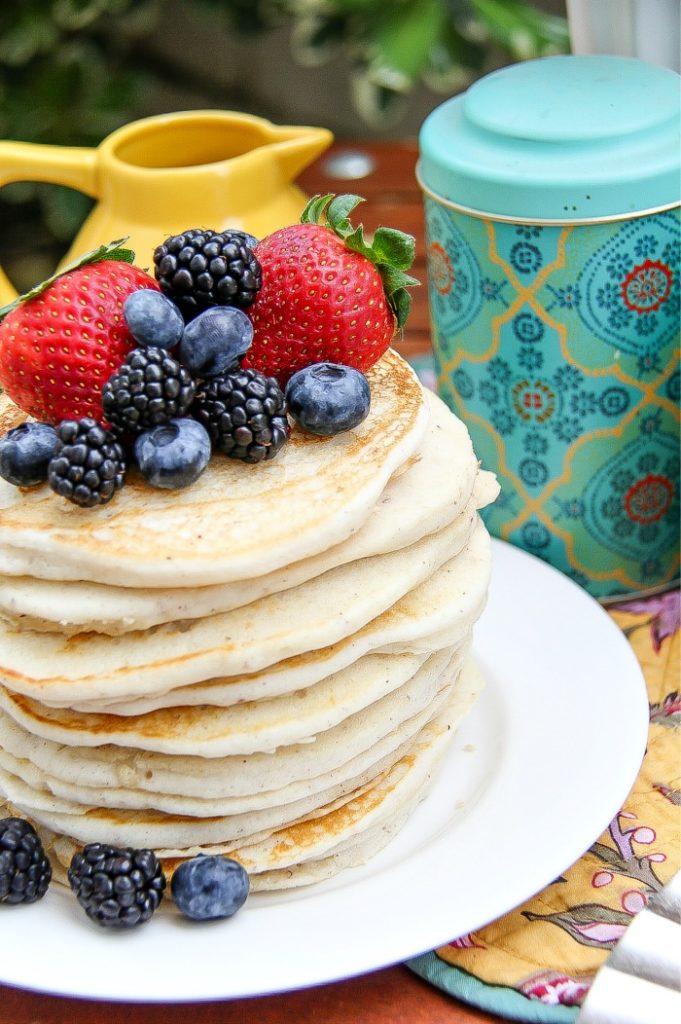 If hosting a brunch with family and friends this season, keep it as simple as possible. You'll want lots of fresh California produce, and dishes that you can make ahead of time if need be. Pancakes, muffins, and quiche are perfect examples of dishes that can be made the day before, freeing up your morning, especially if you are like me and want to sleep in on the weekends.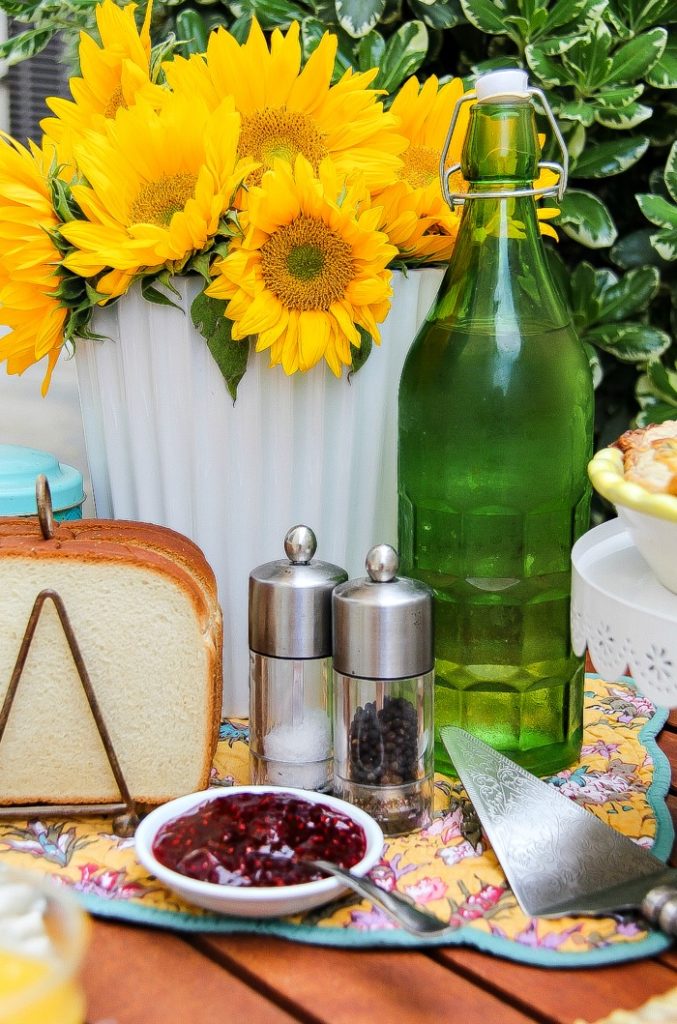 And of course, Sunday brunch is a big deal in our house, it's something we've been doing for years. Each weekend I make something different or at least rotate a few of our favorite dishes.
For this particular brunch, I made pancakes, asparagus, and mushroom quiche, toast, and served fresh fruit on the side.
Pancakes are a favorite of my kids, you can find my pancake recipe here.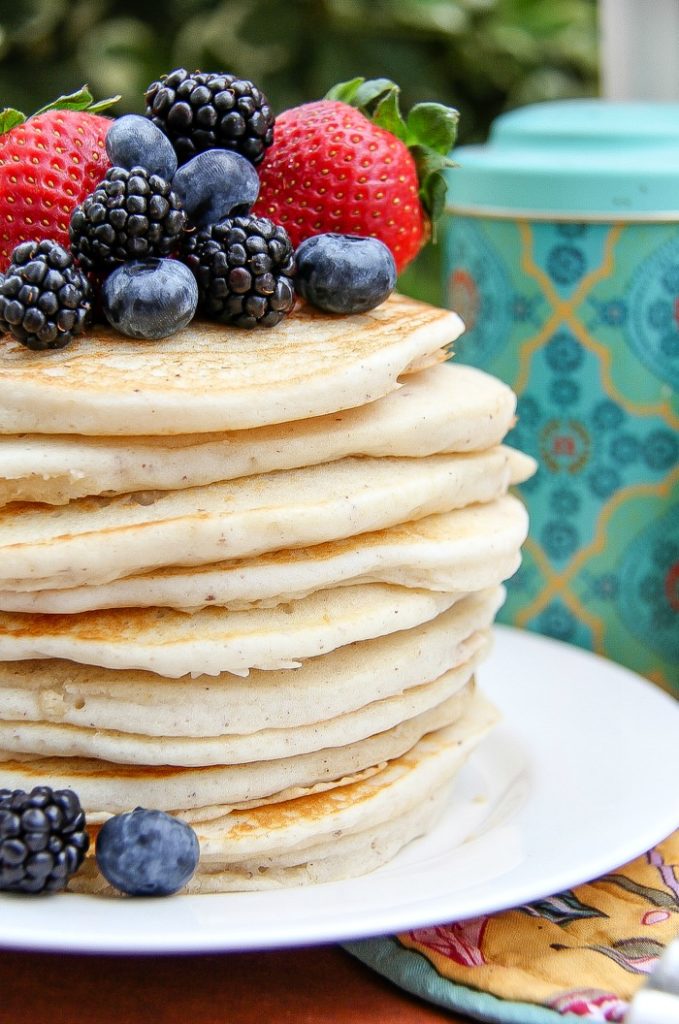 Serve with a jug of syrup, butter, and fresh fruit.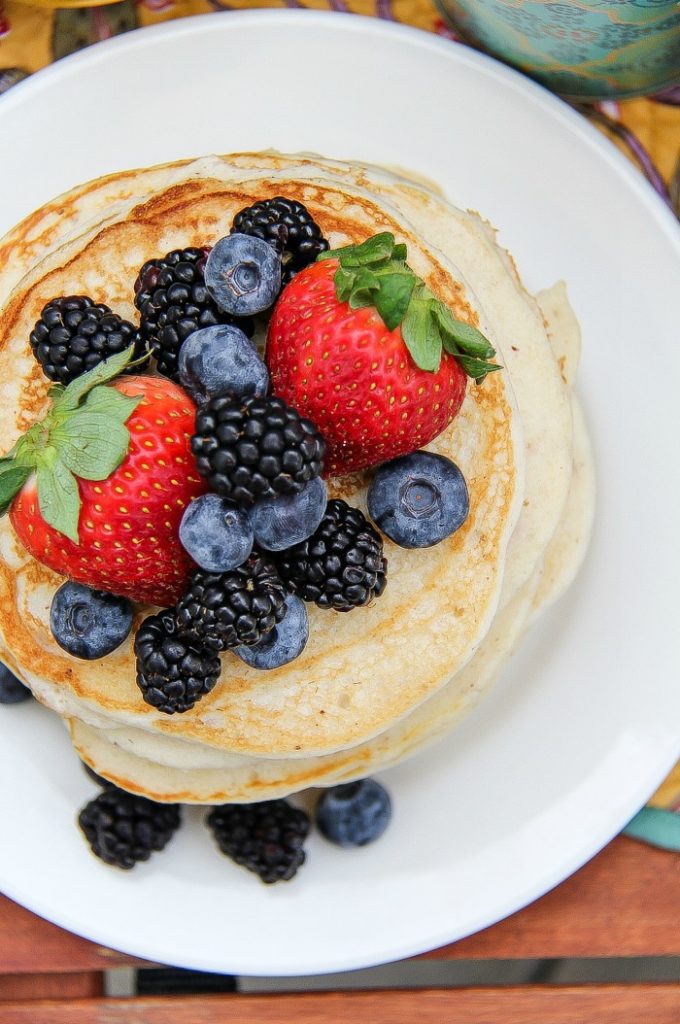 I like to make different quiches, I often switch out ingredients, sometimes adding ham or bacon and tomato.
This Asparagus and mushroom quiche though is delicious.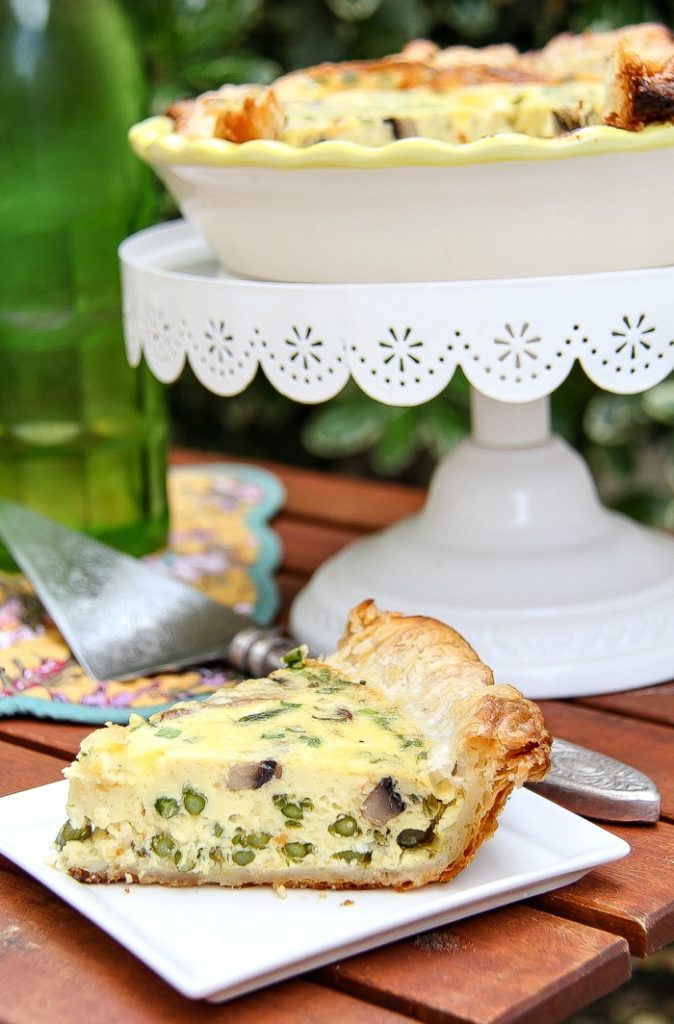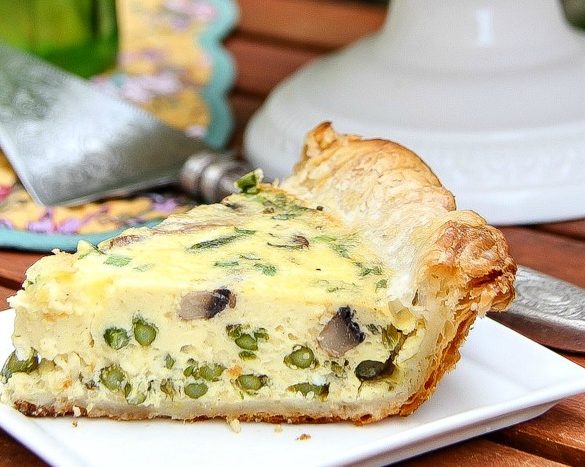 Ingredients
1 pie crust - I actually had a sheet of puff pastry in the freezer so used that.
1/4 stick butter
1 cup mushrooms
1 cup asparagus
6 green onions
1 1/2 cups heavy whipping cream
1 cup Parmesan cheese
7 large eggs
1 tbs fresh chives
salt & pepper
Instructions
Preheat the oven to 400F.
Spray a pie dish with non-stick baking spray.
Defrost the pastry if removing from the freezer. Once defrosted, line the pie dish with it, cutting off any extra, and using a fork to make a few small holes in the base so that it doesn't rise.
Melt the butter in a pan, add the white part of the green onions, the mushrooms, and asparagus and cook for about 5 minutes. Remove from the heat and set aside to cool a little.
In a bowl whisk the eggs with the cream. Add the cheese, chives, salt, and pepper. Once combined, and once the vegetables are cooled, add those too.
Pour the mixture into the pie dish. Loosely cover the quiche with a sheet of aluminum foil so that the crust doesn't burn and bake for 50 minutes.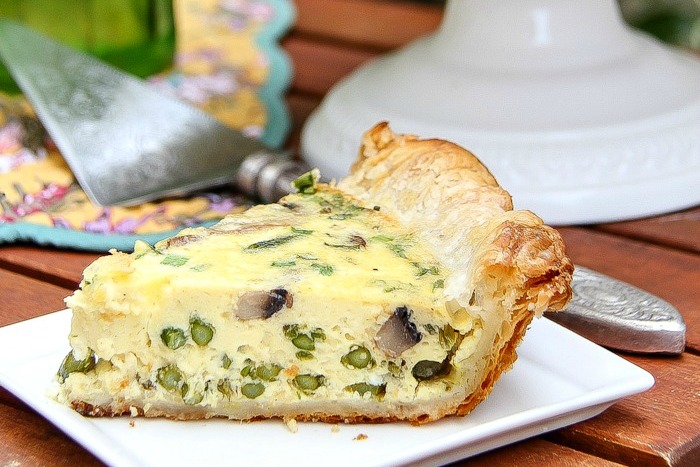 You can make this quiche a day ahead of time. Reheat in the oven before serving.
Don't forget to pop out fresh bread that can be toasted, along with delicious jams.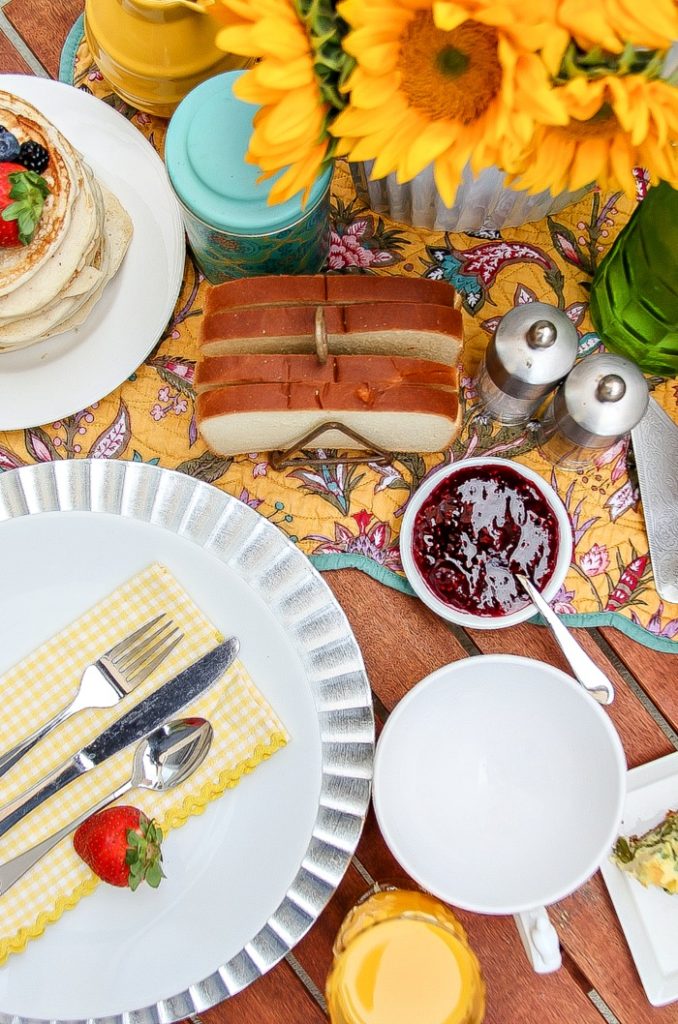 About California Produce
Being that I live in California, I try whenever possible to support California farmers and purchase locally grown produce. I particularly love heading to the farmer's markets on the weekends and shopping at local farm stands.
The food that is grown in California drives the state and U.S. economy, and overall is a vital part of our local communities.
California farming and ranching generates more than $100 billion in annual economic activity for our state.
California farming is also one of the largest employers in our state.
Did you know that California is the nation's top nut and milk producer? For example, California grows 100% of the United State's supply of almonds, and is the leading producer of butter and ice cream. California also grows nearly half of the fruits, nuts, and vegetables grown in the U.S.
You can learn more about California farming and ranching by checking out cultivatecalifornia.com.
Please pin this post for later: