I have bugs and bits and bobs galore for Halloween and have been running out of creative places to put them, so this morning I made these: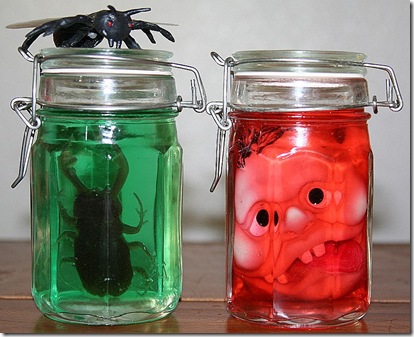 These specimen jars literally took 2 minutes to make. 
What you need:
jars
water
food color
bugs or body parts
How to make:
Fill the jar about 3/4 with water. 
Add a couple of drops of food  color
Pop in your 'specimen'
Done!
As seen on:
Tip Junkie … Celebrations