These DIY Halloween decorations specimen jars take just minutes to make but are perfect for your Halloween mantel or to decorate your home.
Over the years I've collected a lot of small Halloween decor like spiders and bugs. If you already have enough decorating your home and front porch, you can make specimen jars with them.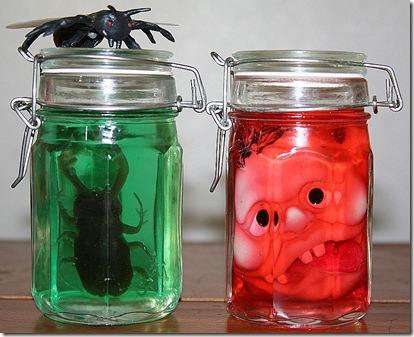 DIY Halloween decorations specimen jars
These specimen jars take just a couple of minutes to make. 
Supplies
jars
water
food color
bugs or body parts
Instructions
Fill 3/4 of the jar with tap water. 
Add a couple of drops of food color.
Put your 'specimen' inside and close the lid.
I've made another version of these Halloween specimen jars for the Party City website if you want to dress your jars up for Halloween too.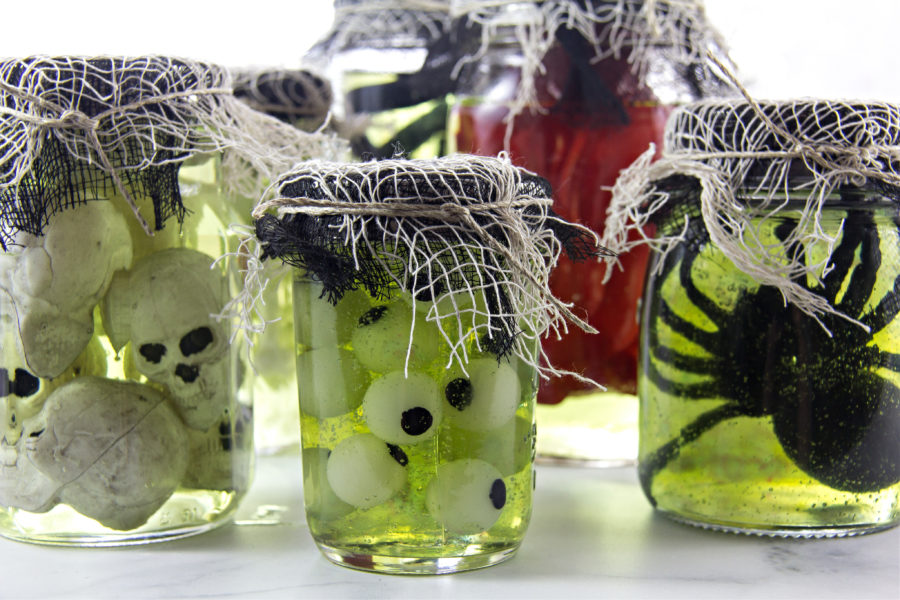 Items you can put in Halloween specimen jars
Shrunken heads
Bugs, spiders, bats, rats, and snakes
Eyeballs
Body parts including bones, hearts, brains, and hands
You can find most of these items at your local party, craft, or big box store where Halloween decorations are sold.
Looking for more DIY Halloween decorations you can make for your home or party? Take a look at these:
Please pin this post for later: