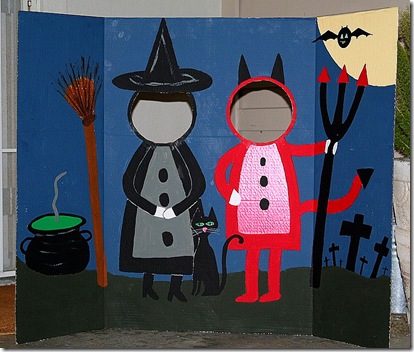 I whipped this up in a couple of hours today for a BooFest I was taking the kids to this afternoon.
You can purchase the 'display' cardboard from Michaels for $4.99.  It's already shaped like this and is the perfect height for a toddler party.
I painted a scene (that wouldn't be scary for little ones), cut out holes for the little faces to poke through and viola a photo taking station.
Here are a couple of photographs taken today: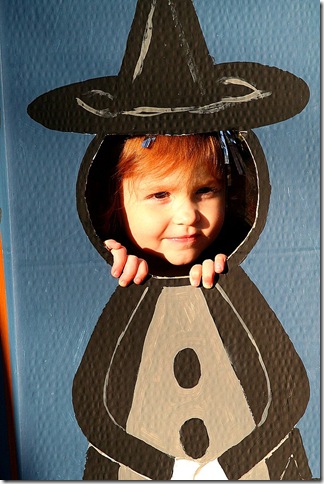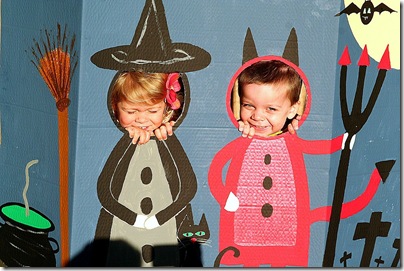 It's now positioned by my front door for the neighborhood children and trick or treaters to enjoy.
Here's a tip – if at all possible poke 2 holes at either end of the middle section at the top, and using string, hang it from the eaves or from a tree branch.  It will stop it from toppling over if little ones push on it from behind.  Or use a heavy board, cut 4 rectangles and then a slit in the center of each. Us these as a stable base – 2 in the front and one on each side.
As seen on:
The Crafty Crow, One Pretty Thing and I'm not obsessed