These flower-shaped Fruity Pebbles marshmallow crispy treats are perfect for spring parties, kids snacks, or just because you want to make something fun.
Disclosure: This shop is part of a social shopper marketing insight campaign with Pollinate Media Group® and Post Pebbles, but all my opinions are my own. #pmedia #PostWalgreens http://mydisclosur.es/OBsstV
It's Spring break here, which means my house seems to have a revolving door of kids, both little ones and bigger ones. So, I've been busy coming up with lots of fun treats to feed everyone.
These Spring Flower Marshmallow Crispy Treats are a big hit with the little ones.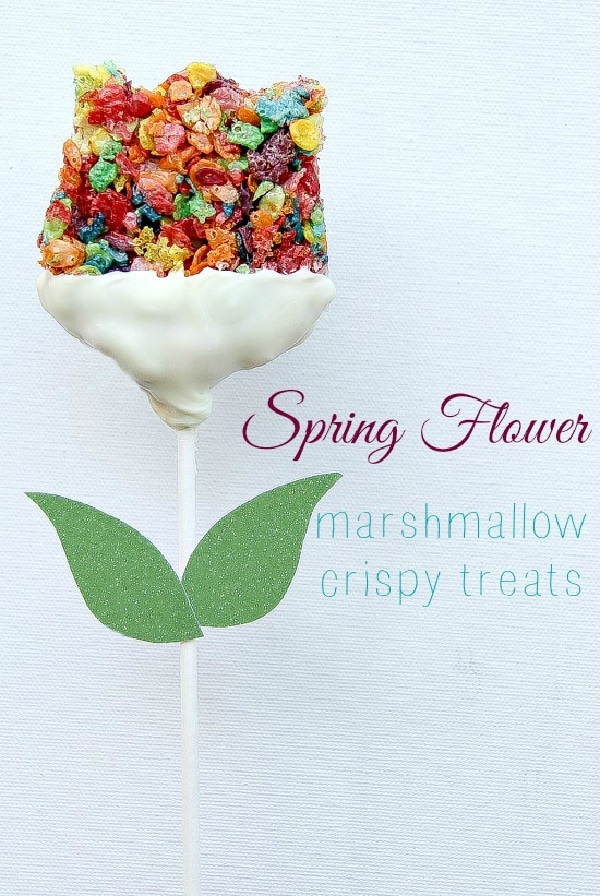 What you need
1 box Post Fruity Pebbles
1 pkg mini marshmallows
1/4 cup butter
White chocolate chips
Flower cookie cutter
Lollipop sticks (use the size of your cookie cutter as a gauge as to the length of the stick) – larger cutters you'll want a longer stick, smaller cutters a smaller stick)
Green Card stock
Glue
Instructions
Follow the instructions on the Post website to make marshmallow crispy treats.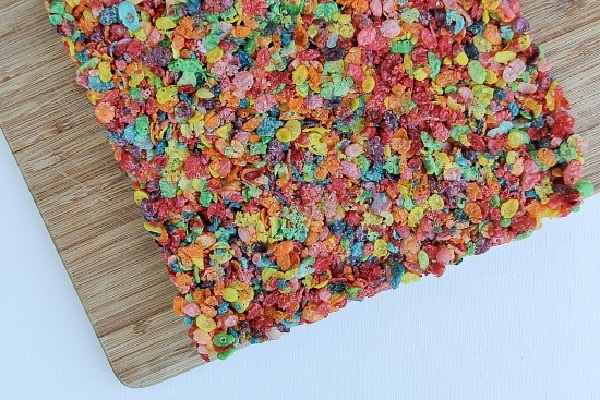 Note: Ensure that when you've pressed the mixture into a pan to cool that it is no thicker than the cookie-cutter you plan on using otherwise you will have difficulty cutting out your shapes.
Using a cookie cutter, cut out your flower shapes. Place them on wax paper and refrigerate. The firmer they are, the easier they are to dip into the melted chocolate without falling apart.
Dip the bottom of the flower in melted white chocolate. Also, dip the end of the lollipop stick in the white chocolate too before inserting it into the base of the flower. Refrigerate until the chocolate has hardened.
While you are waiting for your marshmallow crispy treat flowers to set cut leaves out of green card stock. I had a leaf cutter on hand, but you can just put your kids to work for this and have them cut leaves out by hand. Glue the leaves to the lollipop stick.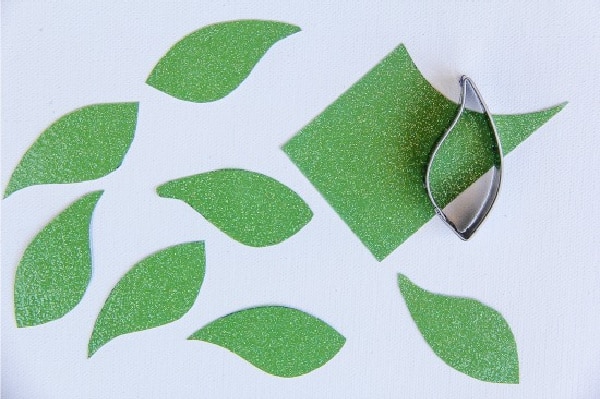 Depending on the size of your cookie cutter you can probably get 6-8 flowers out of this recipe.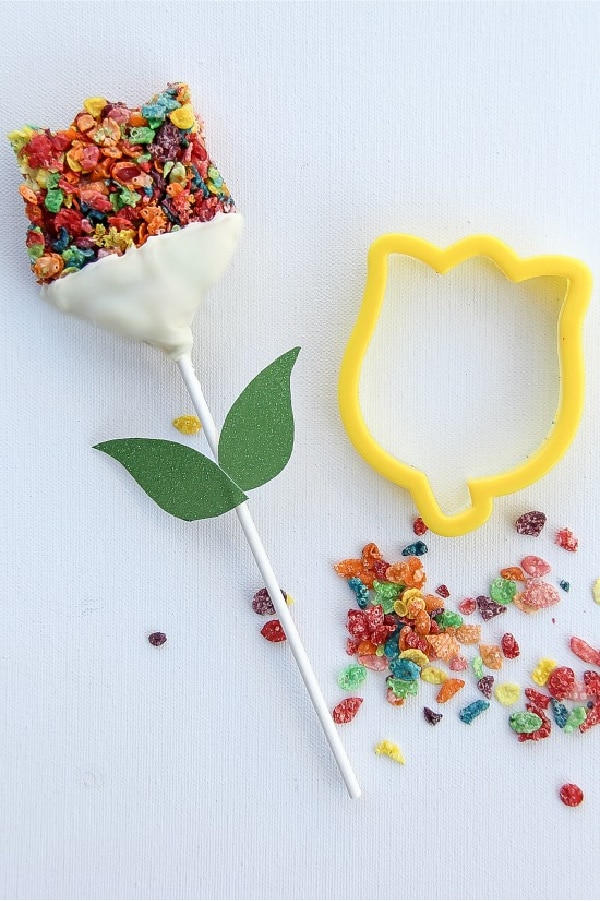 Please pin this post for later: