Don't spend the entire football game in the kitchen preparing food. Game Day food should be simple, a variety to suit kids and adults, and easy to prepare.
Disclosure: This Club Tyson The New Flavor Players: Big Game at Sam's Club post has been sponsored by Tyson Foods along with Sabra Hummus and Chinet. #WinWithWings
It's almost Game Day and I've got a few tips for setting up a quick and easy food table that is sure to please everyone.
You don't need to prepare elaborate dishes to put together a fun last-minute food table for the Big Game. This one is sure to be a hit with kids and adults.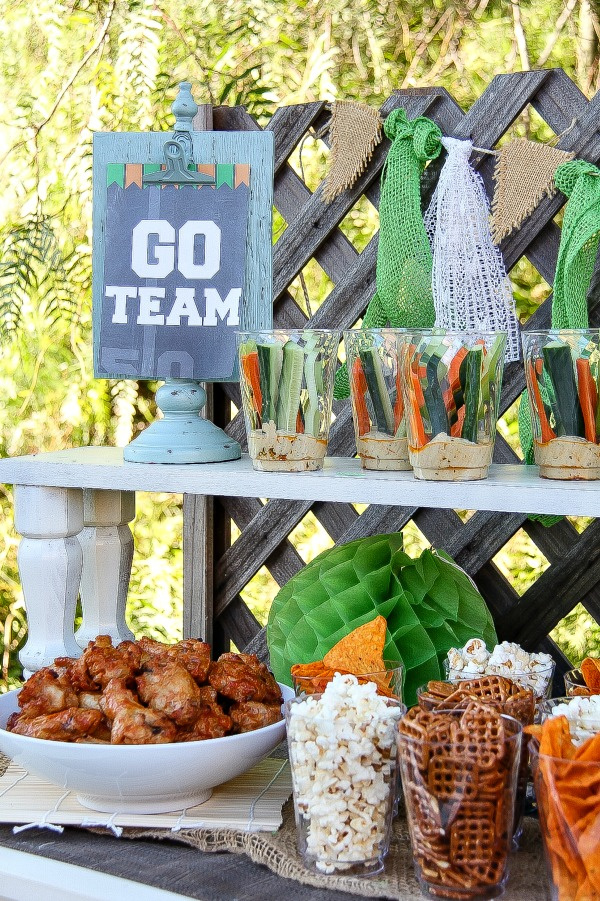 What to serve
Tyson® Fully Cooked Sriracha Lime Wings
Sabra Hummus
Vegetables – carrot, cucumber, celery – you could also use green and orange peppers
Pretzels
Kettlecorn
Tortilla Chips
Fruit – I put out oranges, but you could add grapes or kiwi as well
Begin by heating up the Tyson® Sriracha Lime Wings according to the directions on the package.
On the back of the package, you'll find a recipe for a delicious mango yogurt dipping sauce that only requires three ingredients – mango Greek yogurt, sriracha sauce, and sweet chili sauce.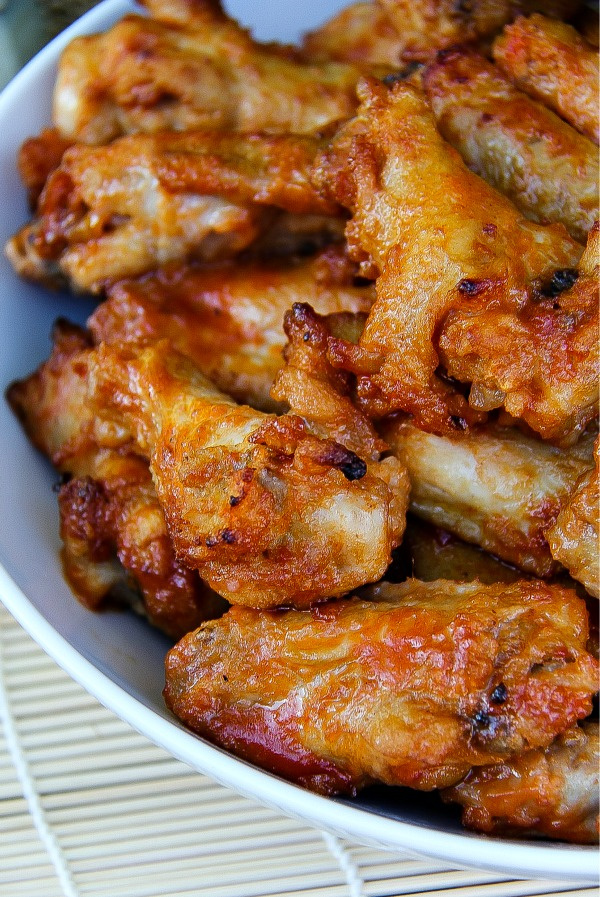 The wings take approximately 20 minutes to heat, which gives you plenty of time to prepare the rest of the food.
Place two tablespoons of Sabra Hummus into the bottom of plastic cups (I used Chinet cups). Cut the vegetables into long, thin slices and place them into the hummus. I found that 8-9 vegetable sticks were the perfect amount for scooping up the hummus and 1 10oz tub contains enough hummus for 5 cups.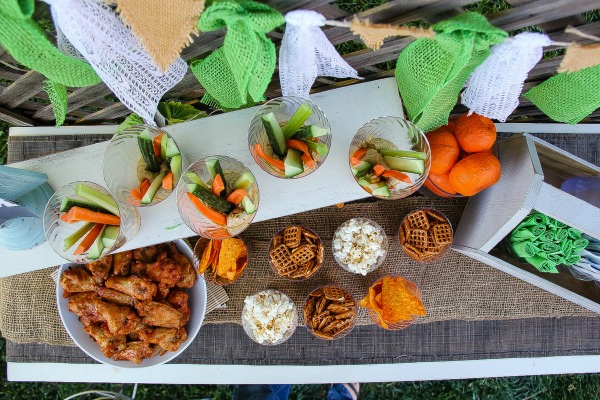 Scoop pretzels, tortilla chips, and kettle corn into more cups. These are perfect for kids (and adults) to grab and go.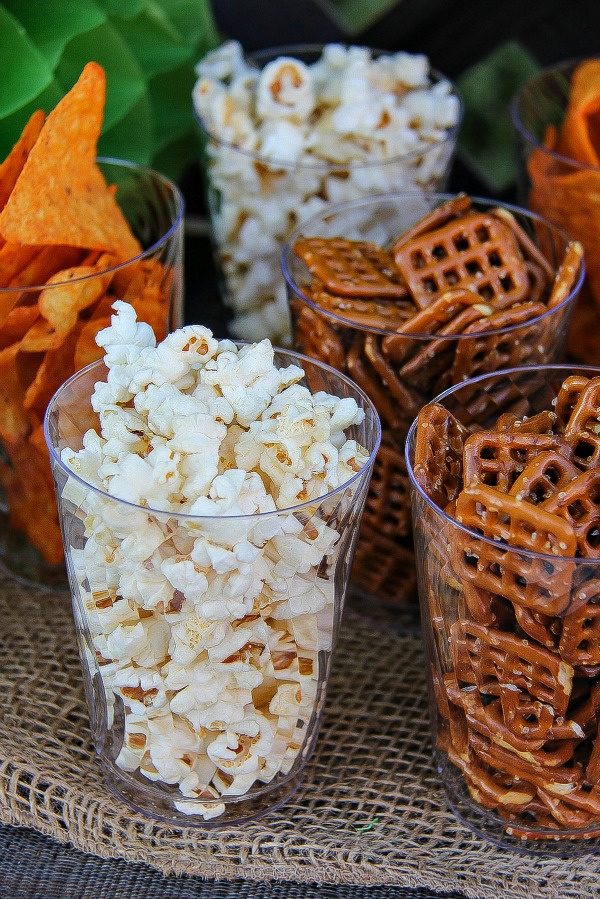 Keep extra bags of snacks sealed indoors so you can refill cups as needed and they stay fresh.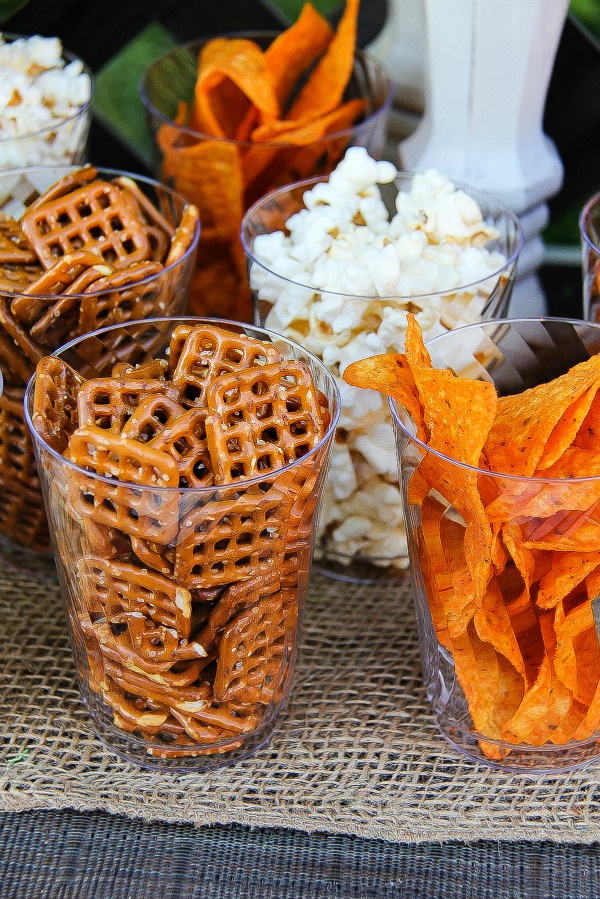 You won't need utensils when creating a simple finger food table such as this. Most of the food is already in individual serving sizes, however, don't forget to place tongs and Chinet plates on the table for the wings. Also, add napkins add moist towelettes to take care of messy fingers.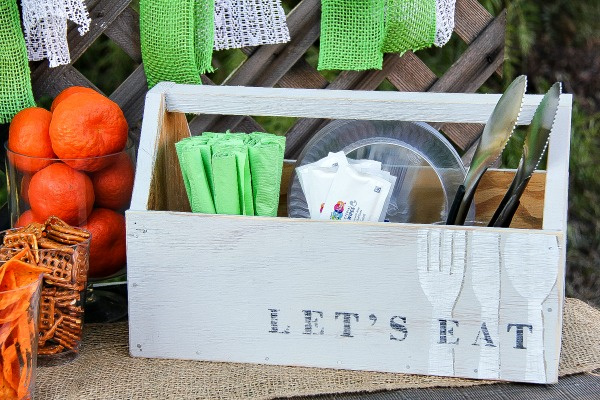 Don't forget to add a bucket of ice with an assortment of beverages – from water to soda, and of course beer.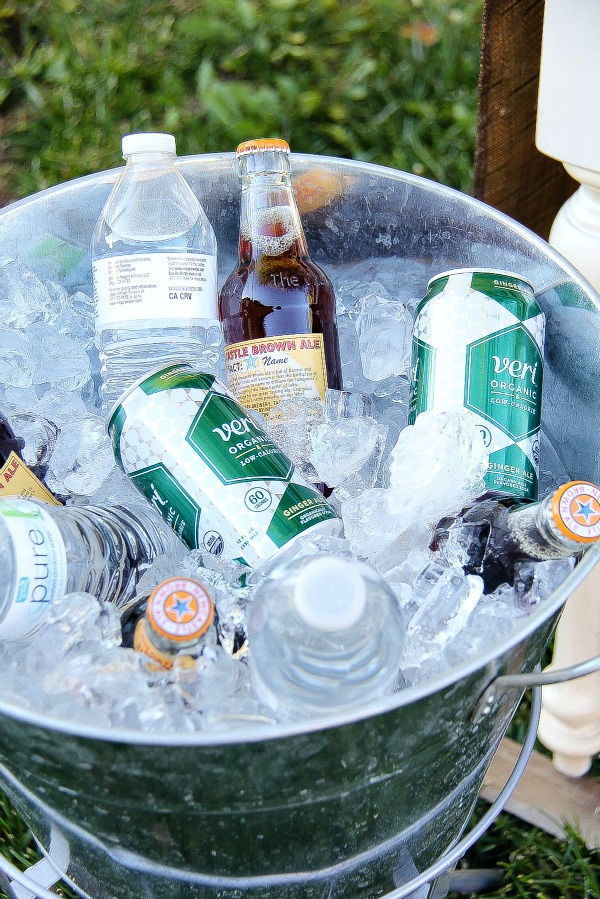 Keep game day fun, mess-free, and spend less time in the kitchen and more time with your guests with these simple tips.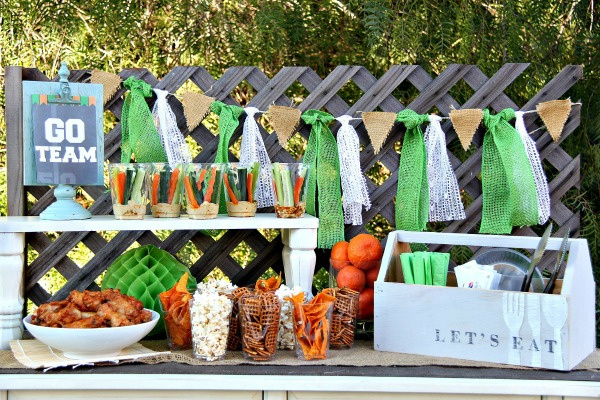 Tyson Wings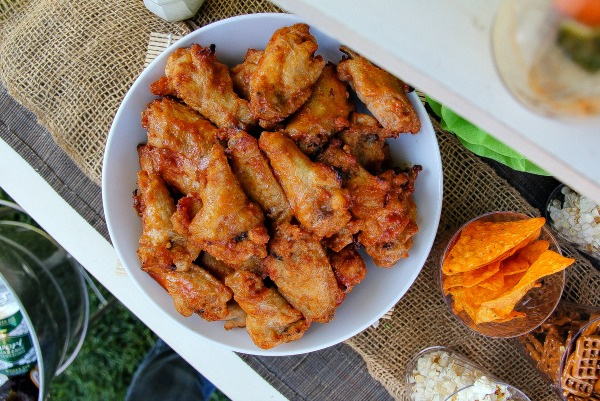 Tyson Foods is launching new items into Sam's Club stores including these Sriracha Lime Wings, which are only available in the West. Here's the complete list of new flavors and where you will find them:
Tyson® Fully Cooked Buffalo Boneless Wyngz
Tyson® Fully Cooked Kung Pao Wings

Available in the Midwest and South

Tyson® Fully Cooked Sriracha Lime Wings
Tyson® Fully cooked Tequila Lime Wings
Please pin this post for later: